How to Delete Data Permanently in Windows 7/8.1/10
You probably know more than one way to permanently delete files in Windows 10/8, but it seems like that you can hardly find a way to recover the data on Windows after permanently deleting. When we say that a file has been deleted forever, it usually means that there is no chance to get back it anymore.
Ultimate Recover deleted files solutions
How to permanently delete files on hard drive of Windows 11/10/8/7?
Download permanent drive eraser software (freeware ) - Partition Resizer Free that is able to delete every byte of your files permanently by writing 0 or 1 into your media. No program is able to restore files after the 'Wipe Partition' in Partition Resizer Free.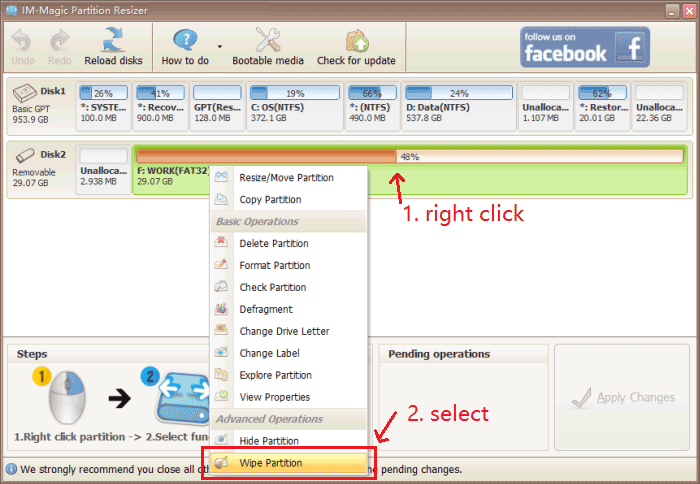 Download Partition Resizer Free (it provides free eraser in side of the software)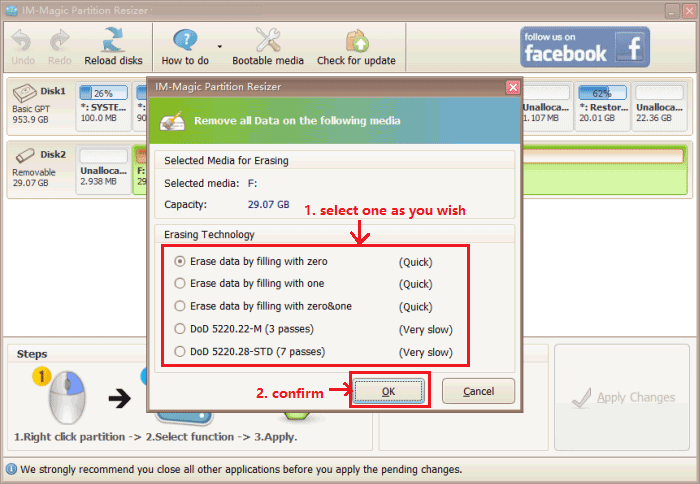 When you want to delete any file permanently on Windows 10/8/7, you can perform following operations:
Select the files you want to delete and press Shift + Delete keys together on the keyboard
Empty the recycle bin after deleting files from Windows 8 hard disk drive
Deleting the partition that contains the files you want to delete permanently
Hard drive is infected with virus and it erase folders stored on the drive
Reinstall Windows 8 system and erase every partition on Windows
Delete files from hard disk drive and then empty recycle bin
Also read: how to permanently delete files on hdd/usb/sd
Why Do You Delete Data Permanently on Windows 11/10/8/7?
In most cases, computer users would like to delete files on Windows 8 by simply press Delete button or select Delete option after right click the files. When deleting files by simply clicking Delete option, you still have chance to restore deleted files from recycle bin. However, some people would like to permanently delete files sometimes.
Here are some possible reasons why you permanently delete files:
1. You empty recycle bin to free up disk space on Windows 8, after which the files stored in recycle bin get permanently deleted.
2. You want to sell your computer, before which you want to permanently delete everything stored on your computer. Therefore, you reinstall Windows system and erase all data and programs forever after system reinstalling.
3. You permanently delete some information that you think unimportant.
4. It is not what you want but the computer has been attacked by virus, after which all data has been deleted by virus or the antivirus software erase the folder that contains virus.
How to Test Whether Data Were Permanently Deleted?
Without any backup, the only chance to get back the lost files after shift delete or permanently deleting is to rely on data recovery software. If you are looking for data recovery software for Windows 8 deleted file recovery, you can use iCare Data Recovery. It is a freeware that helps restore all types of files after shift deleting or permanently deleting on Windows 11/10/8/7 and test whether your files were completely removed without recovery.
Step1. Free download and install the undelete software on your computer. Launch the software and then select a proper scan mode.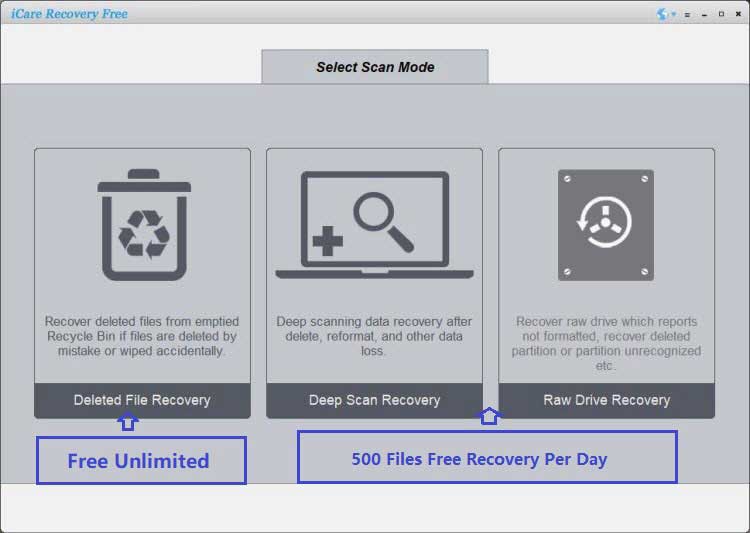 Step2. Choose the drive where data got permanently deleted and wait the software to scan for lost files.
Step3. Preview files like images and documents and see whether it could still recover your files.
Last updated on Sept 14, 2023
Related Articles