Does Formatting SD Card Delete Everything and Can I Recover It?
Does formatting sd card delete everything? Is it possible to recover data from formatted sd card? Here are the solutions.
Table of Contents:
Does Formatting SD Card Delete Everything
"I formatted the SD card on my android phone by mistake yesterday. Does formatting sd card delete everything? All my photos are gone..."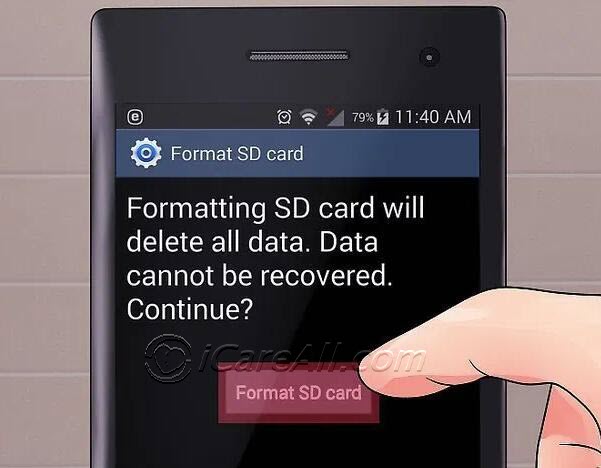 Formatting the SD card on the android phone will surely delete everything you saved on the card. Fortunately, formatting is not an irreversible operation. You can still recover your data easily if you stop using the phone for new images, videos stoage to avoid formatted data being overwritten.
For android phone with SD card, formatting has two ways, you can format the phone storage and you can also format the sd card, for both of the situations, they will do the same thing on your phone or sd card -- delete everything you save, your photos, your music, your files, even the programs you installed on the phone. All phone micro sd card files can be restored with the following program on Windows pc.
How to Format SD card Without Losing Files
Solution #1 Backup data on sd card before formatting if data on sd card can still be read on a computer
You may copy and paste all files on sd card to a computer hard drive or usb stick to backup sd card since formatting will remove everything on the sd card.
Also read: how to backup sd card [3 free ways]
Solution #2 Recover data from sd card before/after formatting with iCare Recovery Pro
Step 1: Free download iCare Data Recovery Pro for free formatted sd card recovery or when your sd card asks a formatting, run the program on the computer, insert your sd card into computer using a card reader.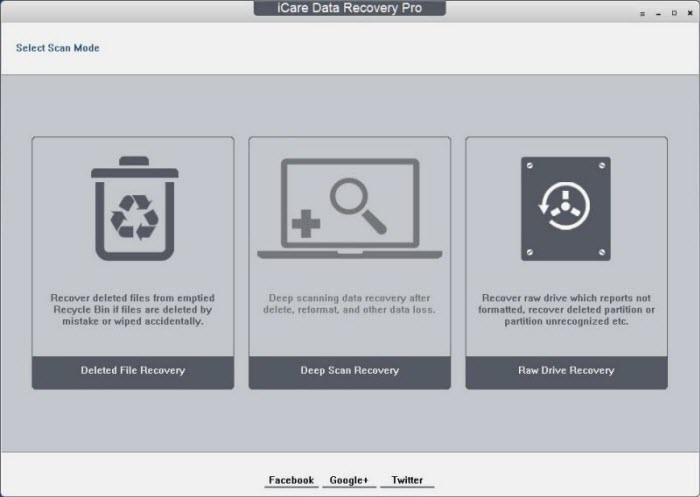 Recover data from formatted SD card android phone with iCare Data Recovery Pro
Step 2: Enter "Deep Scan Recovery", and scan your SD card.
Step 3: After scanning finished, preview the found data and choose your needed data to recover, save to another drive.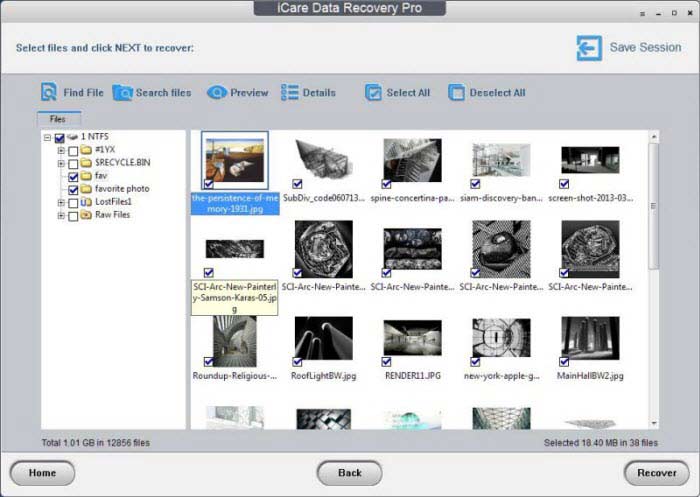 Recover data from formatted SD card android phone with iCare Data Recovery Pro
Tips: Do save the recovered data on another drive such as the pc hard drive volume to avoid data rewriting.
Before you recover your data from the formatted device, do not put anything on it.
Also read: how to format sd card without losing data
How Can I Recover SD Card Data without Software
Recover from cloud account: Most android phone have an account for the user which is similar to iPhone, when you register it once, this account will sync the user data for you, it is kind of a backup tool for your data. So after you formatted your SD card on the android phone, you can check the cloud storage of your account, if you have a backup there, you can download it and all your data will be back.
No backup? You need a data recovery tool. iCare Data Recovery Pro is a good choice due to its 100% safety and fantastic data recovery ability, you can use this program to recover all kinds of data on memory card after the formatting.
How to delete files from SD card forever
Deleting all images, videos on sd card can be easily done by the following ways to keep privacy.
Format sd card on phone/pc, and keep moving/saving new data on the sd card to almost full and all the formatted data will be erased forever (With software)
Erase sd card completely with free wipe tool such as IM-Magic Partition Resizer Free which has 'wipe partition' if you right click sd card in the software, which will lead to a confidential erasing (With tool on Windows pc)
Also read: how to erase storage drive permanently
Related Articles