Recover AutoCAD files (.DWG files and even unsaved/Corrupt autocad)
This content shares the following info.
.DWG AutoCAD File Recovery
iCare Data Recovery Pro will let you preview deleted AutoCAD DWG files and you can restore deleted cad files to see whether they are the ones you lost. After downloading iCare recovery software, you need to install and scan disk. Once the disk scanning is finished, you are able to preview the .DWG files with the preview button on the right menu. If it was the right file that you lost, then you may recover it for free if the recovered files are within 1GB.

AutoCAD file recovery software free
iCare Data Recovery Pro is able to recover deleted AutoCAD DWG files if it was deleted by accident, deleted from a reformatted partition, deleted partition by accident, partition inaccessible, bad MBR, bad boot sector etc.
It could be used as autocad file recovery online free tool for autocad recovery.
Steps to Recover Deleted AutoCAD Files

Step1. You need to connect the storage device from which you lost the AutoCAD files to your computer. Download and install the free data recovery program on your computer. Then, you need to select a recovery option.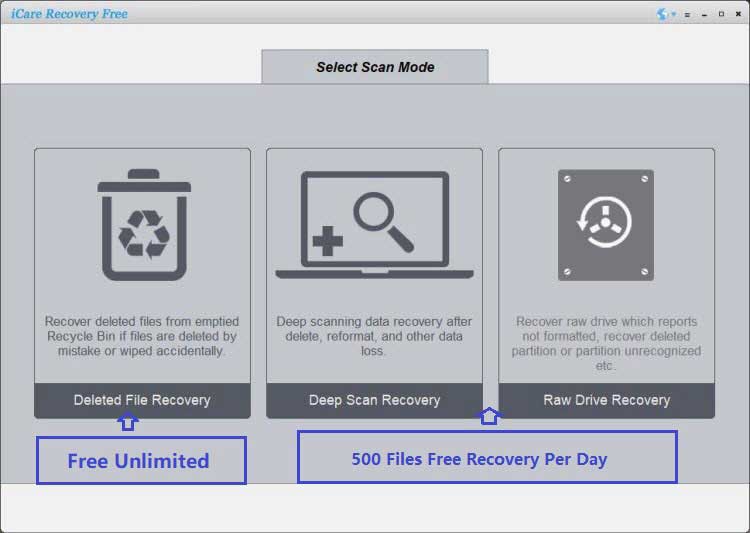 Step2. Choose the storage devcie for scanning. And then, you just need to wait during the scanning.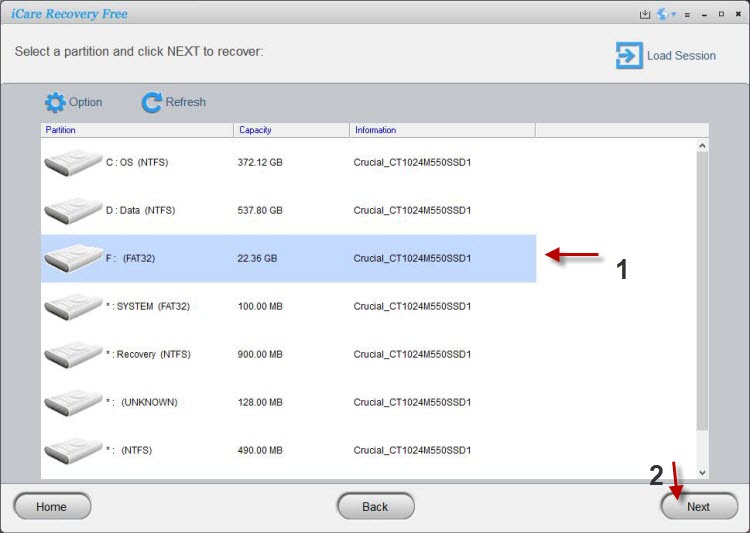 Step3. Preview found files and then select all needed files to recover.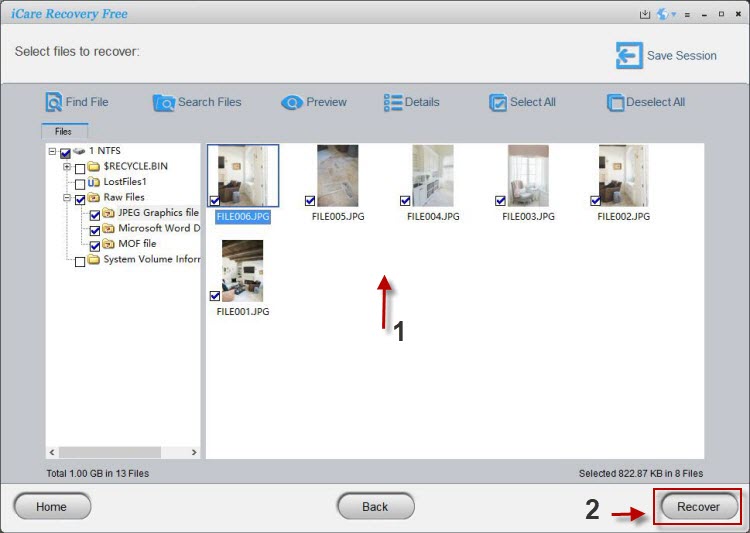 How to Recover AutoCAD File From TEMP - Recovering unsaved autocad possible?
How do I recover an unsaved autocad file?
Where are the unsaved autocad file stored? Usually autocad unsaved file are stored as file AC$ and BAK extensions. Here are the route to get them located.
Option window -> file tabs for autocad save file location -> open that folder with Windows Explorer
And then find the files with AC$ and BAK extensions, change these extensions to DWG and open them with AutoCAD.
Video - how to open unsaved autocad file (how do I recover an unsaved AutoCAD drawing)
Firstly, you need to know the autocad file location. The following location information is from AUTODESK.COM that shows where the autocad file was stored.
Location of the AutoCAD File
Windows

In the Options dialog box, Files tab, click the plus sign (+) to the left of Help and Miscellaneous File Names.
Click the plus sign (+) to the left of Configuration File.

The location and name of the configuration file is displayed.

Mac OS

In the Application Preferences dialog box, Application tab, click the arrow to the left of Help and Miscellaneous File Names.
Click the arrow to the left of Configuration File.

The location and name of the configuration file is displayed.
Source:https://knowledge.autodesk.com/support/autocad-lt/learn-explore/caas/CloudHelp/cloudhelp/2019/ENU/AutoCAD-LT/files/GUID-83590A12-D545-49CE-B129-4C9D36952792-htm.html
tags: autocad bak file location, autocad pgp file location, autocad temp file location, autocad unsaved file location, autocad ctb file location, autocad file location stamp
How to repair corrupted AutoCAD DWG file (3 WAYS)
Autocad file not openning? How do I open recovered autocad file? How to repair corrupted autocad dwg file?
#1 - Video - how to repair corrupt autocad file
Repair Corrupted CAD File or dwg file not working with drawing utilities
#2 - Open the corrupted DWG file in AutoCAD and click the AutoCAD icon at Tools column > Drawing Utilities > Recover.
The Recover option will repair a damaged autocad file automatically.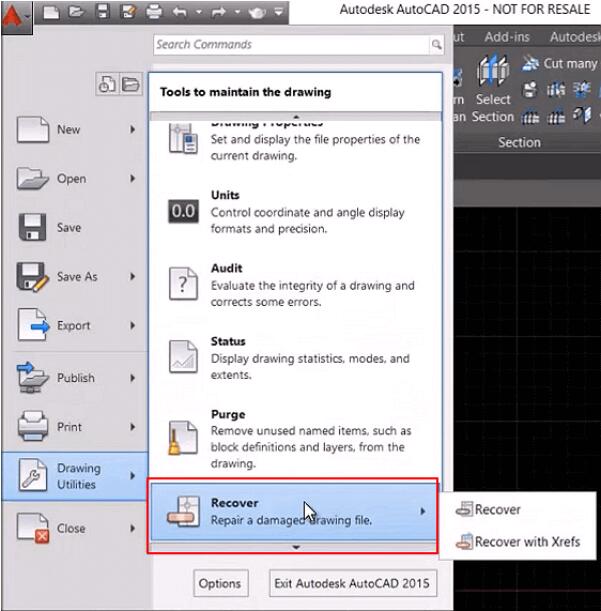 #3 - Not working? Try another way to repair autocad file with Drawing utilities ->Audit
Open Drawing Utilities and select "Audit".
Select "Yes" to execute the repair command to fix possible errors.
.DWG file is the file type of AutoCAD, which is largely used fashion design, architecture engineering, machinery, electronic, manufacturing process planning etc. Files of .DWG are important works of your job and we guess most of users cannot afford to lose them since they are kind of perper work.
CAD is the acronym for computer-aided design which is the use of computer technology for the design of objects, real or virtual. The design of geometric models for object shapes, in particular, is often called computer-aided geometric design (CAGD). A CAD system is a combination of hardware and software, that means CAD allows a designer to view a design from any angle with the push of a button and to zoom in or out for close-ups and long-distance views no longer as the traditional paper design.
---
Last updated on Sept 14, 2023
Related Articles
gif recovery free - If you lose any gif file from any device, you can restore the lost files for free.
jpg file recovery - Free download photo recovery tool for jpg file recovery when you encounter different data loss troubles.
deleted bmp file recovery - Read this page to learn the ways to restore deleted bmp images with free tool.
Hot Articles