Digital Camera Photo Recovery Software
Question: How to retrieve deleted photos from digital camera? Where can i take my camera deleted photos back?
Solution: You can use iCare Data Recovery to recover the digital camera photos freely. This software supports easy recovery of files in various formats, such as pictures (jpg, gif, png, bmp, etc), camera raw images (cr2, sr2, nef, dng, etc), audio files (mp3, wav, amr, wma, etc), video files (mp4, wmv, 3gp, etc) and much more...
As we know, all digital cameras store data on a memory card. You just need to connect the card to the computer with a card reader, and use iCare to scan the card for lost files. It's so easy to use.
Recovering Deleted Photos Videos on Windows computer [No hidden risk]
This following tutorial shows how to run iCare Recovery Pro for camera photo recovery on Windows 11/10/8/7/XP.

Step 1 - Download, install the camera photo retrieval utility, there are 3 optins showing after running the software. Please select one.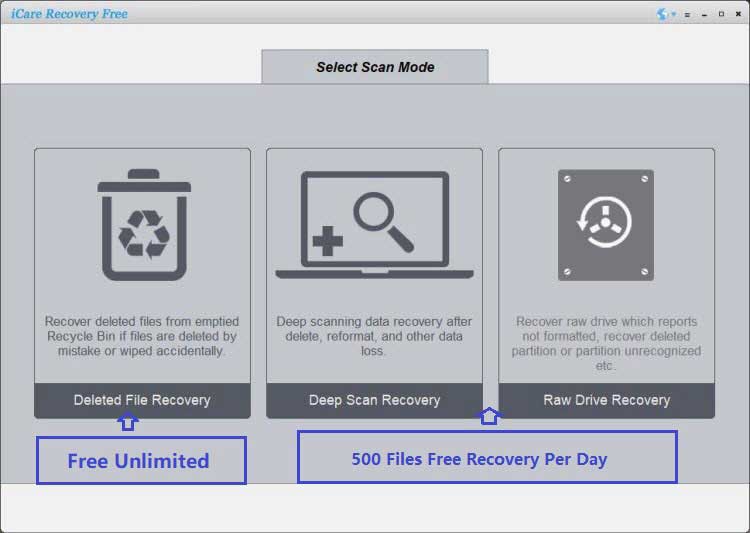 Step 2 - The software would show all drives, among which you can select the camera media where data got erased.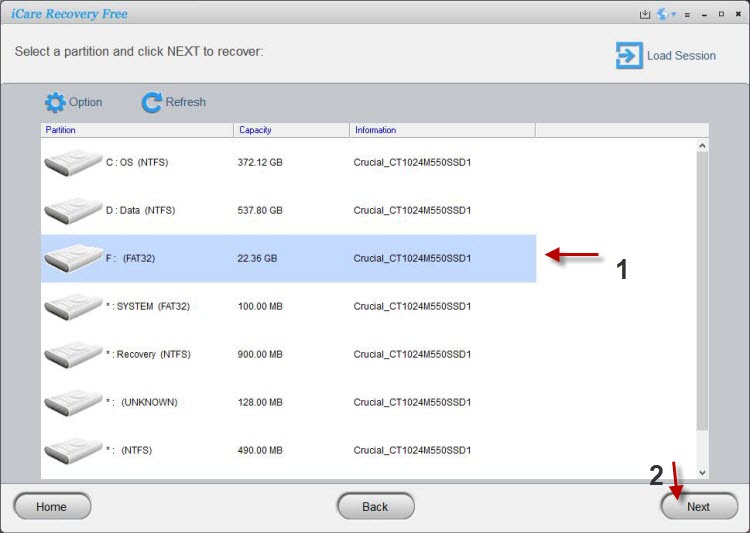 Step 3 - Save photos or other files per your need to another disk storage media.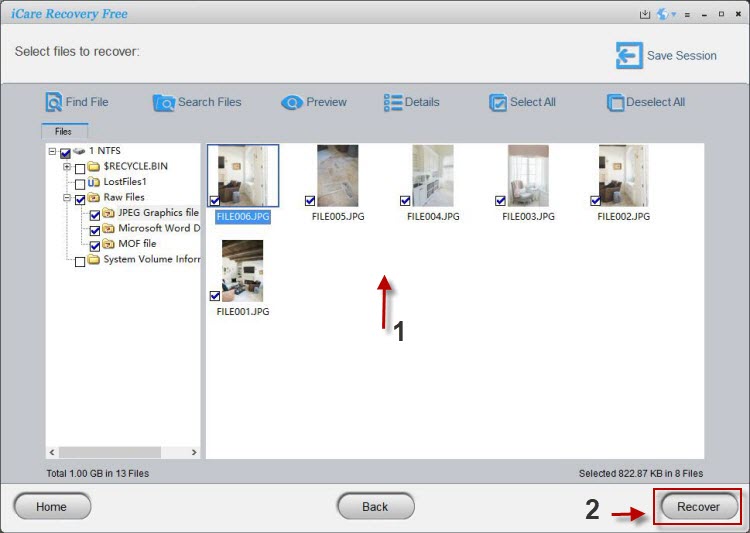 Q: How to recover deleted photos from camera internal memory?
A: Insert digital camera to computer with its usb cable, run iCare Recovery Pro and select the camera that was recognized as an external drive on computer for data scanning. Restore found images videos onto another storage place in the end.
iCare Data Recovery : digital camera photo recovery software/app that would mostly work when
You mistakenly deleted photos, either on computer or digital camera, OR
Formatted the memory card, either on computer or digital camera, OR
Lost photos when you are transferring them from camera to PC, OR
Found the storage media became inaccessible somehow, OR
Encountered software failure and found some photos lost,
One thing you should pay attention. If you are taking your camera with you and lost important photos during the trip, please stop taking more photos because new photos can overwrite the lost ones. You can recover photos from memory card for digital camera before new data overwrites them.
How to Prevent Photo Loss on a Digital Camera
Be careful in using the device, never press a button unless you know what it will do.
Protect the memory card nicely, never bend it or soak it in water.
Do not keep the memory card connected to the computer for too long.
Do not shut down your PC without getting your memory card used on digital camera out of it
Last updated on Sept 14, 2023
Related Articles