Recover Photos from CF Compact Flash Card
Recover photos from CF card - iCare Data Recovery
How to recover images/pictures from Compact Flash card? How to recover CR2 files from CF card? Precious photos / data can be lost from CF card due to different reasons, so you may need to restore pictures from Compact Flash card in following situations:
How to recover deleted photos from my CF card?
How to recover photos from formatted CF card without any software?
Can I free recover photos from corrupted CF card?
Is it possible to restore old photos in CF card after taking new pictures?
How to retrieve deleted images on CF card when it is infected with virus?
How can you restore pictures from unrecognized CF card?
Solution to Recover Deleted & Lost Files from CF Card
Whenever you run into data loss problem on your CF card, you can download iCare Data Recovery which is able to restore photos, videos, music, etc from CF card after formatting, deleting, or when CF card is not detected / unreadable / inaccessible.

Steps to Recover Photos from CF Card

Step1. Connect the CF card to your computer. Then, download and install the data recovery software to your computer. Run the software and choose a recovery module.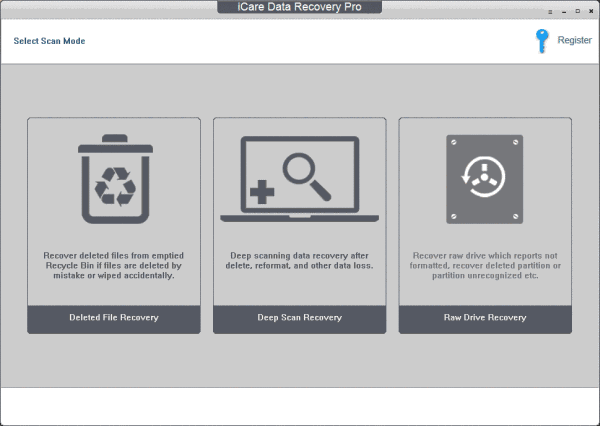 Step2. Choose the CF card as aim disk so that the software can scan. Then, you just need to wait before the scanning is finished.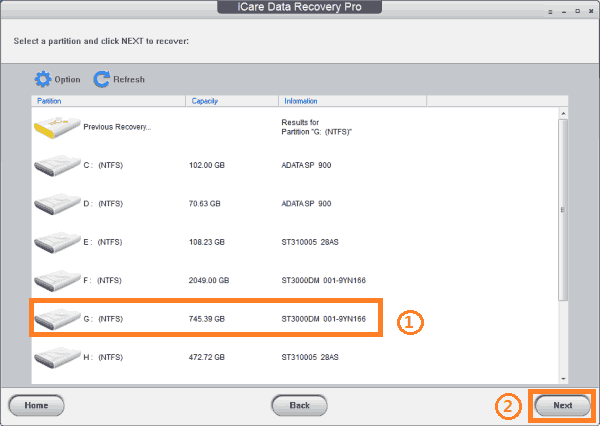 Step3. You can preview the found photos after scanning. Then, you can choose all needed pictures and save them.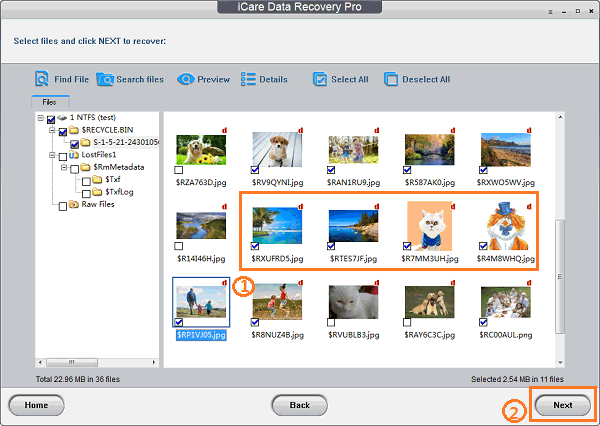 ---
Related Resource
Recover Photo from Formatted CF compact flash card
CF compact flash card is usually used in the camera as a memory card to store photos. It reads fast and stores up to 4 GB photo files.
Some camera users often misformatted the cf card and here is one user telling his stories.
Subject: recovering photo from CF card?
I accidentally selected "Format" on my Canon S230 and erased all the pictures on the CF card. I have Windows XP Professional and I was wondering if there are any programs that can be used to recover such data. (Is there a drive recovery option built into the system software?) Any other suggestions?
Here iCare Data Recovery Pro is the right choice to do the unformat and get photos back from formatted CF card
Besides format recovery, iCare Data Recovery can also recover deleted files, file lost due to partition deletion, RAW drive, files in unreadable drive, file unaccess due to corrupted MBR, file lost due to software malfunction, wrong performed PC etc.
Features of iCare Data Recovery
 Recover deleted photos from memory card.
 Recover photos from damaged, unreadable or defective memory cards.
 Recover pictures from pen drive, external hard drive, usb drive, floppy disks, Zip disks etc.
 Recover images, audio/video, MP3/MP4 files from cellular phones, MP3 players, PDAs.

---
Related Articles