Lexar CompactFlash Card Recovery (Data Recovery&Repair Tools)
You will see the Lexar flash card recovery in this article including the following
MAC? -> Recovering data from lexar cf card MAC
3 Steps to Recover Photos/Videos from Lexar CompactFlash
Data recovery from Lexar CF card can be done with iCare Pro Free that is able to do a free Lexar cf card recovery when your Lexar compactflash is damaged, inaccessible, formatted by mistake, raw file system error, io device error, cannot delete nor write...
Step1. Connect your Lexar CF card to Windows computers like Windows 10/7 with a card reader, and then run iCare Pro, select its recovery mode 'Deep Scan Recovery'.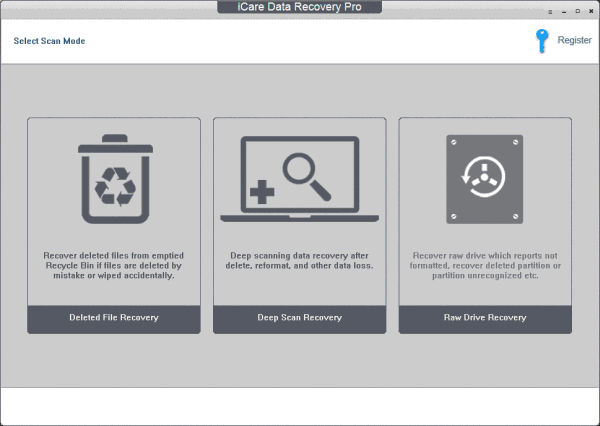 Step2.  Select the memory card to scan it with the software.
Step3. Save data onto another digital storage device(Required, to avoid data being overwritten).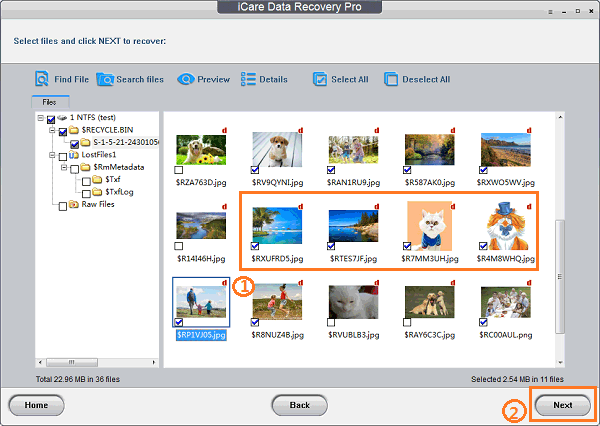 Also read: memory card data recovery software
Repair Lexar CF Card with Lexar Format Tools
If your Lexar CompactFlash is damaged, cannot read, cannot be detected in Windows 10/7, or it has any other error messages, here are some useful ways to fix the CompactFlash.
#1 - Repair Lexar CF Card without Formatting with chkdsk cmd
The following video shows how to repair a flash card using cmd without formatting and it works with Lexar CF card too. You may follow the steps.
Open cmd and connect your cf card to Windows computer, laptop or desktop
Type '

chkdsk e: /f

' for example, and press enter to repair your flash card that has e volume letter. (You should replace the e volume letter with your own flash card drive letter, which can be determined by openning This Computer, and see what's the drive letter your flash card has been labled)
#2 - Repair corrupted Lexar flash card using memory card formatter
A reformatting would mostly fix logical errors on your compactflash, however you need to backup all data from the memory card before the formatting since it would erase all files.
How to backup compactflash card data? Open it in a computer, and then copy and paste all data better to a computer hard drive volume.
Format Lexar Flash Card in 3 Ways
Format Lexar flash card with computer, right click cf card, format option, and then quick format it
Format Lexar compactflash using disk management
Format Lexar cf card with SD Card Format Tools
Also read: 5 free memory card formatters; or repair damaged cf card
Related Articles
Hot Articles