Recover Data from Damaged Corrupted Master Boot Record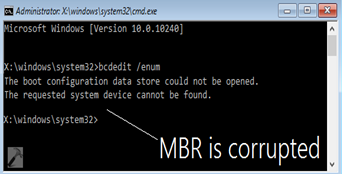 MBR, namely Master Boot Record, is the boot sector at the first sector of an internal hard disk partition or removable disk used for IMB PC-compatible systems. If MBR is corrupted or damaged, it would prevent you from booting Windows operating system and lead all partitions on the system to be lost.
Symptoms or MBR Corruption
In general, when MBR is damaged, you may find:

PC cannot boot from Windows OS, it says some error message

All volumes on hard disk do not show normally

Windows cannot recognize hard drive / external HDD
Error Message When PC Cannot Boot due to MBR Corruption
When PC cannot boot normally from Windows because MBR is corrupted, you may receive some error messages, which include: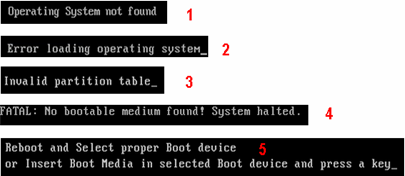 Error loading operating system

Invalid partition table

No bootable medium found

Reboot and select proper boot device Or Insert Boot Media in Selected Boot Device
You may receive some other error messages due to different reasons. What mentioned above are common messages that usually show on Windows when MBR is damaged.
Why MBR Gets Damaged?
MBR usually gets damaged due to various reasons. Here are some possible reasons that probably lead MBR to be corrupted:
1. You mistakenly delete some files that related to Windows operating system
2. The BIOS does not detect the hard disk on which you installed Windows OS
3. The hard disk or external hard drive is physically damaged or contains bad sectors
4. MBR is infected with virus
5. Sudden power off that causes system crash
Repair Corrupted MBR on Windows XP 7 8 10
You can fix the corrupted MBR on Windows XP, 7, 8 and 10 with the different methods below:
Method 1: Boot Windows from CD / DVD / USB
Since you are unable to boot Windows and start your computer normally when MBR is damaged, you can boot Windows OS from CD, DVD or USB external hard drive and fix the corrupted MBR.
Repair Corrupted MBR Windows 8 / 110/11
On Windows 8 / 10, you can follow the steps below to repair damaged MBR:
Step1. Insert the Windows installation disc and boot from CD, DVD or USB drive. (Please change the boot priority from system BIOS to boot from CD, DVD or USB)

Step2. You will enter Windows Setup screen, on which you can set Language, Time and Keyboard or Input Method. Click "Next" button on this screen.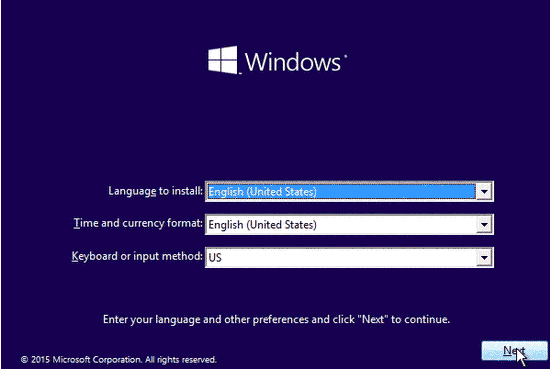 Step3. Click "Repair Your Computer" option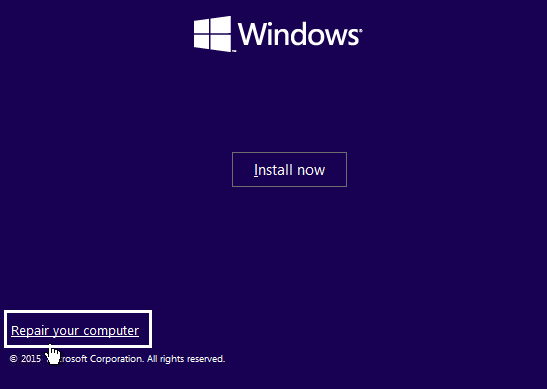 Step4. Click "Troubleshoot"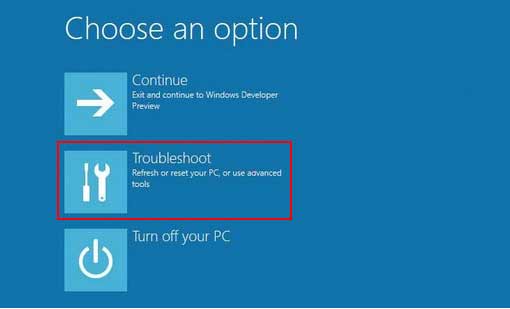 Step5. Click "Advanced options"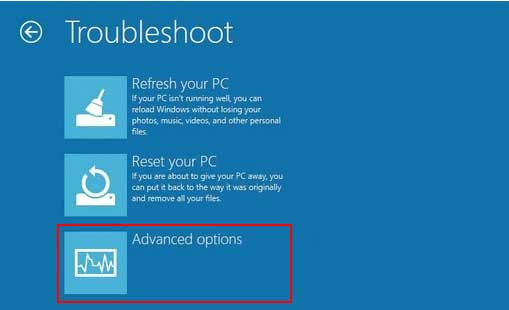 Step6. Click "Command Prompt" to open the command line window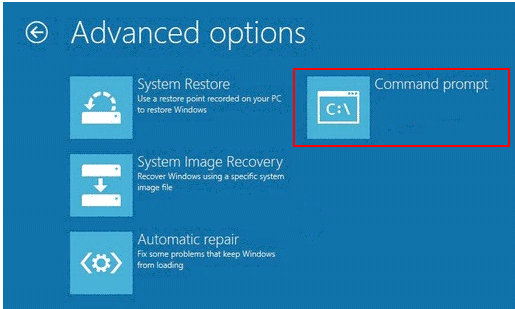 Step7. Type bootrec.exe /fixmbr and then press Enter key to fix the corrupted MBR.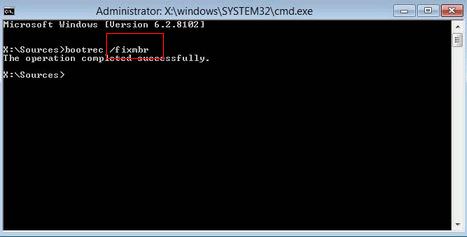 Once the command execution completes, restart your computer and remove the installation media.
In most cases, the "bootrec /fixmbr" command should repair the corrupted MBR and allow your system to boot normally. However, if the issue persists, you can also try the following commands one by one:
bootrec /fixboot - This command repairs the boot sector on the system partition.
bootrec /scanos - This command scans for installed Windows installations and adds them to the boot configuration data (BCD) store.
bootrec /rebuildbcd - This command rebuilds the entire BCD store.
After running these commands, restart your computer and check if the MBR issue has been resolved.
Please note that the instructions provided here assume you have some familiarity with using the Command Prompt and working with system recovery options. If you're not comfortable performing these steps, it's advisable to seek assistance from a knowledgeable individual or a professional technician.

Damaged MBR Repair Windows 7 Vista
You can follow the same guide to fix damaged MBR on Windows Vista or Windows 7.
Take Windows 7 as an example:
Step1. Boot PC from Windows 7 installation CD or DVD

Step2. Set the Language and Time, etc on install Windows screen and then click "Next" button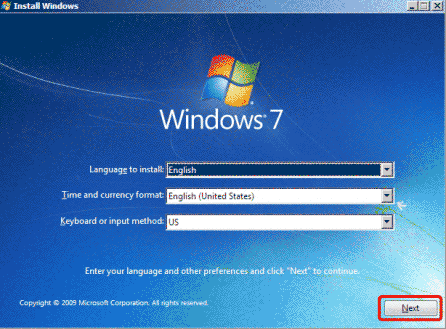 Step3. Choose "Repair Your Computer" option.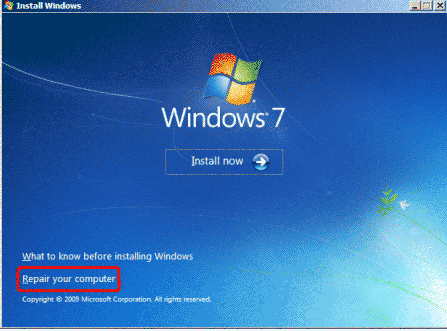 Step4. Select "Use recovery tools that can help fix problems starting Windows" and then select the operating system and click "Next" button.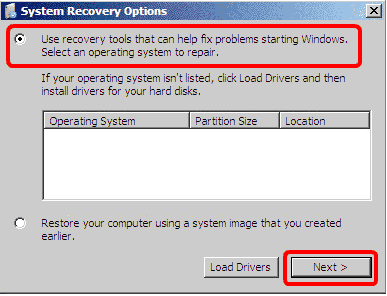 Step5. Click "Command Prompt" option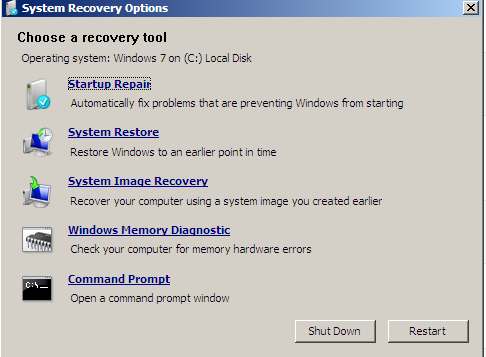 Step6. Type bootrec.exe /fixmbr and then press Enter key.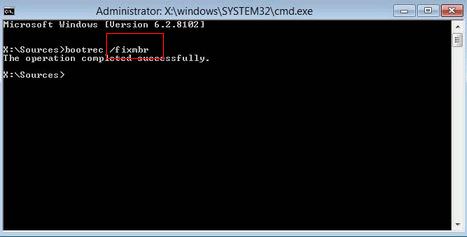 Fix MBR Windows XP
For Windows XP users, you can fix MBR with following tutorial:
Step1. Boot computer from Windows XP installation CF or DVD

Step2. Press R to open "Recovery Console" on Welcome to Setup screen.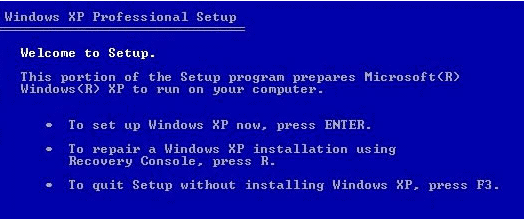 Step3. Select log on Windows XP and enter the Administrator and password, and finally click "Next" button.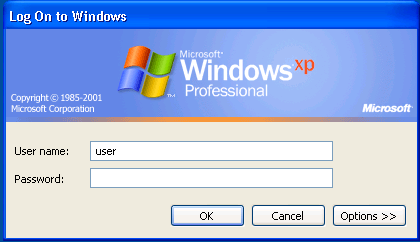 Step4. Type fixmbr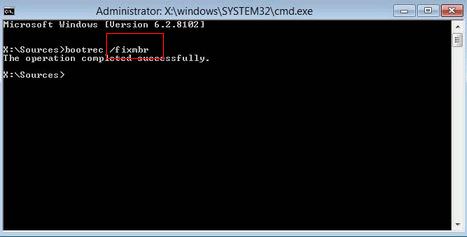 Method 2: Rebuild MBR Windows 10 / 8 / 7 / XP with system reinstall
You can reinstall system so as to rebuild MBR to fix the problem that computer cannot boot from Windows due to MBR corruption.
Method 3: Master boot record repair external hard drive / HDD by repartition
If the MBR is corrupted due to virus infection, you can connect the hard drive or portable hard drive to another computer and run antivirus software to remove all viruses. Usually, it is difficult to remove MBR viruses thoroughly with antivirus software. Therefore, you can repartition the hard disk or removable disk to rebuild MBR.
Method 4: MBR Repair tool
You can use professional MBR repair tool to fix damaged MBR on Windows.
There are several free tools available for repairing the Master Boot Record (MBR) on your computer. Here are a few options:
TestDisk: TestDisk is a powerful open-source data recovery software that includes MBR repair functionality. It can help you fix MBR-related issues and recover lost partitions. You can download TestDisk from its official website.

Easy Recovery Essentials: Easy Recovery Essentials is a bootable diagnostic and repair tool that can fix various Windows startup issues, including MBR problems. It provides a free edition that you can download and create a bootable USB or CD/DVD.

AOMEI Partition Assistant Standard: AOMEI Partition Assistant Standard is a comprehensive disk partition management tool that also offers MBR repair capabilities. It allows you to rebuild the MBR and fix related boot problems. The standard edition of AOMEI Partition Assistant is free for personal and commercial use.

MBRWizard: MBRWizard is a command-line utility that provides advanced MBR repair and maintenance functions. It can help you repair, modify, or backup the MBR on your computer. The free version of MBRWizard offers basic MBR repair features.
Please note that when using any MBR repair tool, it's important to follow the instructions carefully and ensure that you have a backup of your important data before making any changes to the MBR. Additionally, some tools may be specific to certain operating systems, so choose a tool that is compatible with your operating system.
Recovering Files from Corrupted Master Boot Record Disks
MBR is corrupted on an internal hard drive or removable hard disk? Any way, you have chance to recover files from internal hard drive or USB external hard drive after MBR corruption using iCare Data Recovery.
Restore Data from Internal Hard Drive after MBR Damage
When master boot record is corrupted on an internal hard drive, you will probably be not able to boot your computer from Windows OS normally. In this situation, you can connect this hard drive to another Windows PC that works normally and run iCare Data Recovery to recover files from corrupted MBR.
Step-by-step tutorial:

Step1. Run the software and select a scan mode.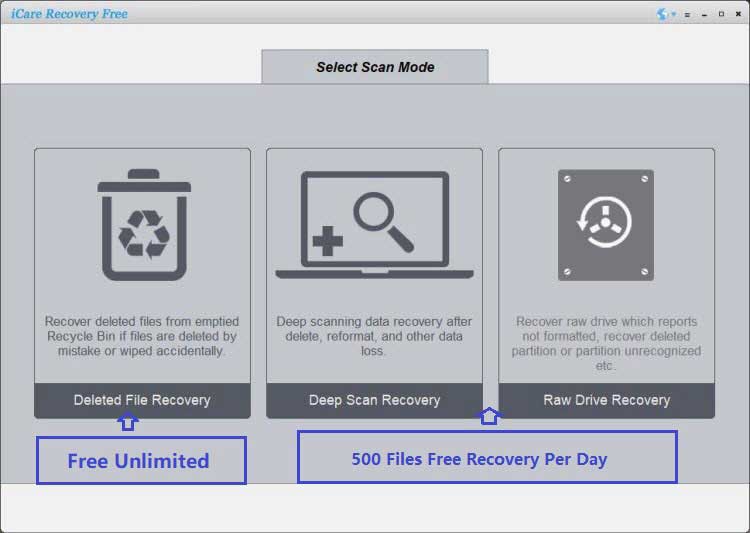 Step2. Choose the drive that MBR is corrupted and wait the software to scan it for lost files.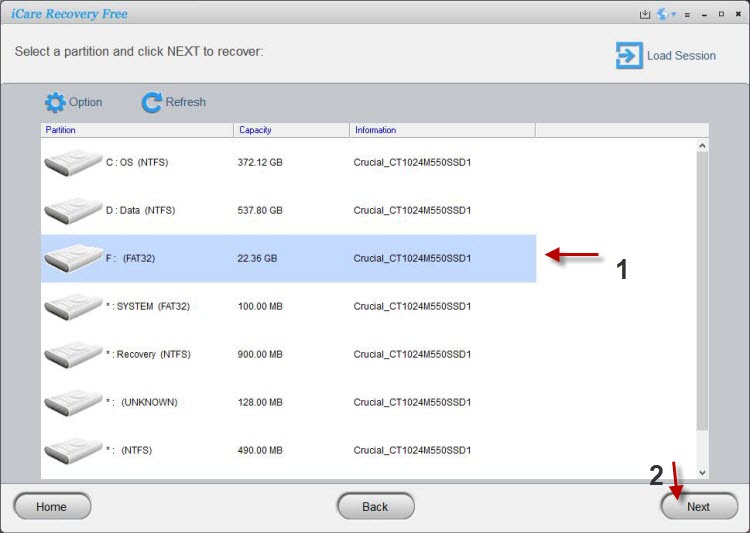 Step3. Preview files after scanning and then save all files you need to another drive.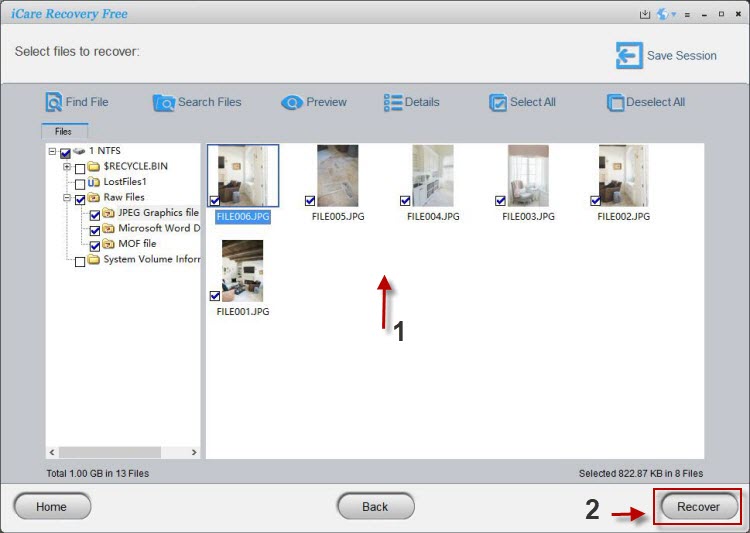 ---
Last updated on Sept 14, 2023
Related Articles