How to Unlock iPhone SE
Your iPhone SE probably contains lots of important data including photos, videos, documents, emails, text messages, etc. If you do not want others to view any personal data stored on your iPhone SE, you can lock the iPhone SE by setting up a password. This password is very important because you have to type correct password every time you need to access your iPhone SE to view any data or perform some other operations. You probably only need to spend one minute to set up a password to lock your iPhone SE, but you may feel it difficult to unlock an iPhone SE after forgetting the correct password even spending lots of time.
How to Set a Password to Lock an iPhone SE?
Although it is an easy thing to lock an iPhone SE by setting a password, some new iPhone users may not know the way to do it. You just need to follow the steps below to set a password to lock an iPhone SE easily:
Step1. Click Settings on your iPhone SE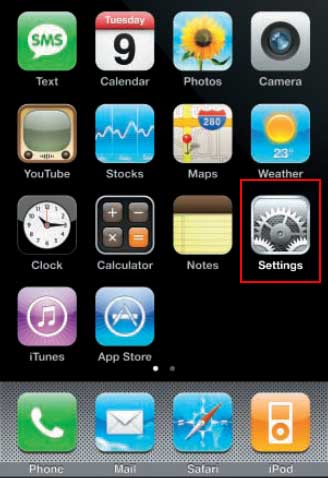 Step2. Click Touch ID & Passcode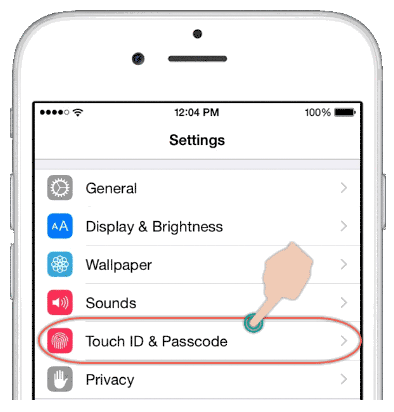 Step3. You can enable Simple Passcode so that you can set up a simple password (usually 4 digit number) to lock your iPhone SE. You can also disable the Simple Passcode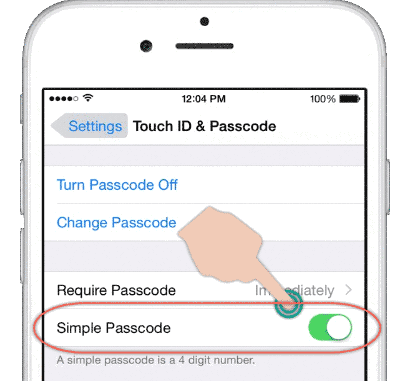 Step4. Click Turn Passcode on and then it will ask you to enter a new passcode.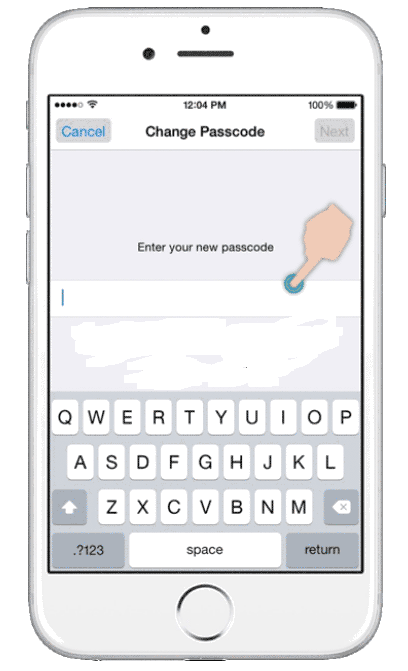 Step5. Confirm the passcode again so as to set up a passcode to your iPhone SE successfully.
3 Methods to Unlock iPhone SE
If you forget the passcode to unlock your iPhone SE, you can rely on some other methods to restore a locked iPhone SE. Here are some possible methods that you can use to unlock an iPhone SE without the correct passcode:
Method 1: Unlock Your iPhone SE with iTunes
By using iTunes, you can unlock your iPhone SE without losing any data. Now, follow the steps below:
Step1: Update iTunes to the latest version on your computer and then connect the locked iPhone SE to this computer via USB cable.
Step2. Run iTunes to sync the locked iPhone SE so as to create a backup of all data on your iPhone SE.
Step3. Once the syncing is completed, you can click Restore from iTunes backup option and then you can see all backups of your iPhone SE.
Step4. Choose the most recent backup to restore to your iPhone SE, after which you can access your iPhone SE normally without a passcode.
Method 2: Unlock the Locked iPhone SE with iCloud
You can erase all data on your iPhone SE by using iCloud to unlock the device.
Step1. Launch iCloud on computer and then sign in iCloud with the Apple ID.
Step2. Click All Devices on iCloud and select the iPhone SE and click Erase to erase all data and settings on the device. Then, the passcode settings for your iPhone SE will be erased, so you can unlock the iPhone SE without a password.
Method 3: Restore Locked iPhone SE in Recovery Mode
You can restore a locked iPhone SE by using Recovery Mode if you fail to unlock the device with the two methods above.
Step1. Switch off the iPhone SE. Hold and press Hone and Power button together.
Step2. Connect the iPhone SE to your computer and then release the Power button when you receive message showing connect to iTunes.
Step3. Click OK button when iPhone SE is detected in iTunes.
Data Recovery from Unlocked iPhone SE
If you lose any data after unlocking the iPhone SE, you can restore data from iPhone SE with iCloud backup as long as you have backed up the device in advance. You can also restore the iPhone SE from iTunes backup. Without any backup, you can run data recovery for iPhone to get back all lost files.

Download data recovery for iPhone
---
Last updated on Sept 14, 2023
Related Articles