How Can I Retrieve Deleted Messages from Skype
How do I retrieve a deleted message on Skype? When you send messages to anybody on your Skype, the messages will remain on the Skype before you deleting them. However, you might accidentally delete messages, chats history, call history, etc on your Skype sometimes, and finally you find you need to restore those mistakenly deleted information. If you are looking for any solution for deleted message recovery from Skype on any device such as Android, iOS, Mac Os or Windows OS, here are some ways to undelete these files.
About Skype
Skype is an application which enables its users to contact their friends, family members, classmates, etc by video chat, voice call, text transmit, text chat, etc. This application is free to compatible with different operating system including Android phone, iPhone, iPad, Mac computer and Windows computer. Therefore, you can install this application on any of devices and use it to stay in touch with anybody you like.
How to Retrieve Skype Messages after Deleting on iPhone iPad Mac?
How to recover deleted messages from Skype after deleting on iPhone, iPad or Mac computer? As you know, iPhone and iPad run iOS, while Mac computer runs Mac OS. Both iOS and Mac OS operating system are developed by Apple Inc. Usually, you have three methods to recover deleted messages from Skype on iPhone, iPad or Mac computer.
1. Recover Skype Deleted Messages from iTunes Backup
iTunes is an application that is able to work on Mac. You can install it on your Mac computer and set it to backup iPhone, iPad, iPod and Mac drive. When you mistakenly delete messages or any other information on Skype, you can open iTunes to restore backup so as to get back everything after deleting.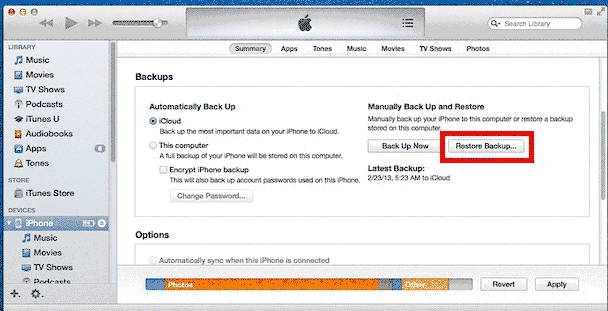 2. Recover deleted Skype conversations from iCloud backup
iCloud is another application that allows you to backup iOS or Mac device by connecting it to network. It is able to automatically backup everything on your iPhone, iPad or Mac computer as long as there is proper network. Therefore, you can simply restore deleted Skype conversations from iCloud backup.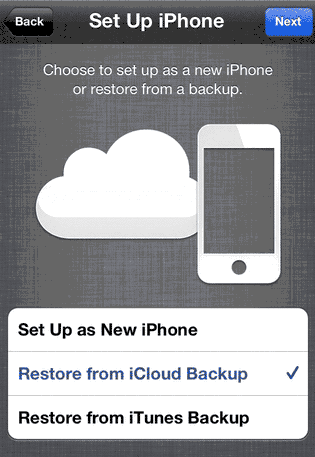 3. Recover Old Skype Conversations without iTunes / iCloud Backup by Freeware
If you want to recover deleted Skype messages from iPhone without iTunes / iCloud backup, the freeware iCare Data Recovery allows you to deep scan the iPhone to search all lost data. This data recovery software is Windows data recovery software, so you can only install it on Windows computer and connect your iPhone, iPad to this computer to perform data recovery.
Last updated on Sept 14, 2023
Related Articles