CR2 Repair Online or CR2 Repair Tools
Before the Canon raw .cr2 files repairing, here are some other ways easier that may work for you to open the .cr2 files if these .cr2 files were from a recent deletion, reformatting or other data loss.
CR2 FILE VIEWER: Open your .cr2 raw images with the right .cr2 file opener/viewer: PhotoShop(the newest PhotoShop supports the cameraraw that can open the .cr2 file, or you need to download the add-on cameraraw for Photoshop)
Also read: Why my cr2 file not opening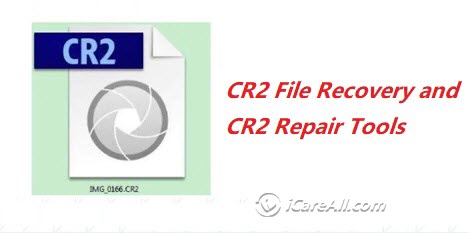 Part1 - How to recover cr2 raw image from SD card
if your cr2 image is not opening, and if it was restored from a recent deletion, we would recommend you restore the .cr2 file with free tool iCare Data Recovery Free to find its complete file.
Note: This would often work if your recovered cr2 image is not opening from other recovery tools, especially some tools that are free however weak since iCare Recovery Free has advanced file recovery mode that could retrieve cr2 images.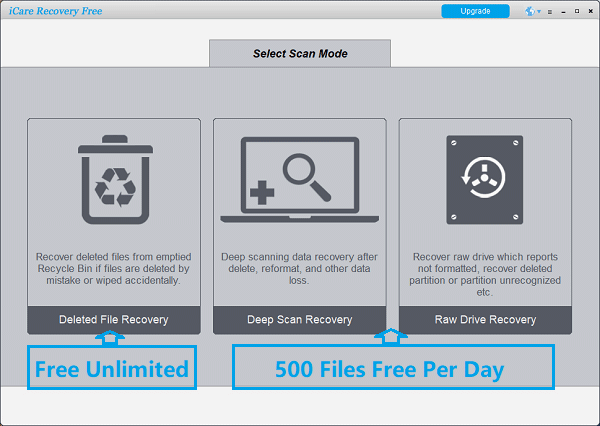 Platforms: Windows 11/10/8/7/Vista/XP
License: Free
Supported SD card: all types memory card not limited to sd card
Also read: recovered cr2 files not opening, or how to recover cr2 image from Canon sd card
Some other recovery tools that you may consider if the above free tool did not work for you.
RecoveRX (It may involve a flat fee)
Winhex (professional, complicated, not user friendly, however it may work for you. Some local data recovery center uses this tool to help clients restore their data with Winhex.)
Video - how to recover files with Winhex
Part2 - CR2 File Repair Online
Here are some convert tools online that you may consider for getting your cr2 image work in another way by converting them into another file format such as jpg, png etc.
#1: Insert your sd card back to the Canon after recharge battery
Reinsert sd card to Canon camera after batter recharged.
Sometimes the .cr2 raw image could be automatically repaired once you reinsert the sd card back to the camera slot once you insert the recharged battery to the Canon camera if the .cr2 is not opening due to a low power of battery or automatically shutting down.
#2: Convert cr2 to jpg with Cloudconvert
Part3 - CR2 Repair Tools
#1 Hxd (free tool that can repair raw cr2 images, mostly it would work)
Materials required:
A computer
A .cr2 image which is not corrupted
Hxd
Hxd download url: https://mh-nexus.de/downloads/HxDPortableSetup.zip
More product information can be found on this page https://mh-nexus.de/en/hxd/
Note: This tool needs some professional skills and it would be complicated to understand for non tech professionals. It's the best that you watch the video several times and find a tech pro who can do the repair job for you.
#2 ExifTool (free)
ExifTool is free .cr2 file edit tool that you may try to open the file to see whether it can help restore the .cr2 image to the correct file.
Source: https://exiftool.org/
#3 Stellar Photo Repair (Shareware that needs a subscription fee)
A commercial utility that you may try to see whether it could help restore your .cr2 image when it was corrupted or damaged due to unknown causes.
Note: This tool offers easy to manage user interface for damaged cr2 file repairing. You may test whether it could help before the purchase. Free trial is available.
None of them works? If none of the above works, here are some situations that you need to understand.
Data Overwritten

: If the .cr2 images have been deleted for a while, and you continued using the camera for photo capturing and video recording, there are great chances that the deleted raw .cr2 images were overwritten that can not be restored by either way. (Permanent corruption)

Unknown Modification

: The data on the sd card may have been modified by unknown source or virus that made the cr2 image corrupted.
Under such circumstances, it's a matter of fact that the cr2 images are corrupted that can no longer be repaired.
Conclusion
Winhex would be a nice choice however it is not user-friendly for non-geeks. Some professional may help you with the Winhex for the .cr2 file recovery. Or you may ask some local repair center for help and it usually takes over $200 to $2000 or even more.
FAQS about CR2 RECOVERY
Question: Would  sfc / scannow work for cr2 recovery on sd card?
Answer: SFC/SCANNOW is for damaged sd card bad blocks repairing which will not repair the damaged .cr2 file images.
Open cr2 file with correct raw file viewer
Here are some cr2 file reader that you may use it to open your cr2 raw images.
Adobe Photoshop,
Adobe Lightroom,
Adobe Photoshop Elements,
IrfanView, and more.
Also read: how to open cr2 file
Convert RAW Files to JPEG on Camera
Step 1. Switch the camera's power to ON.
Step 2. Press MENU button > Press Q button > Choose triangle icon tab.
Step 3. Turn the dial to choose the three dots tab.
Step 4. Turn the dial to choose RAW image processing > Press SET
Step 5. Turn the dial to select the image > Press SET
Step 6. Process and save the image.
Source: https://support.usa.canon.com/kb/index?page=content&id=ART142755
Hot Articles