Best 5+ SD Card Data Recovery Software Free on Windows/Android
The Question: How can I recover deleted photos from my sd card for free?
Answer: This article shares several 100% free sd card recovery software on Windows 11/10/8/7 or Android phone that you may use them for free sd card data recovery.
To keep the best chance for sd card recovery, please read the following notes.
Take the sd card out from your device, do not use the sd card for taking any new images or videos once there were data loss
Do not do chkdsk or other repairing if data matters since some repairing would mark damaged sectors where data stored to be unavailable
Best free sd card recovery software on Windows 11/10/7
#1 iCare Data Recovery Free (100% free)
What is the best sd card recovery software? This utility is based on Windows computers that you may use it to undelete sd card files (unlimited files) for free as the best free sd card recovery software since it's easy to use and provides advanced file recovery for sd card.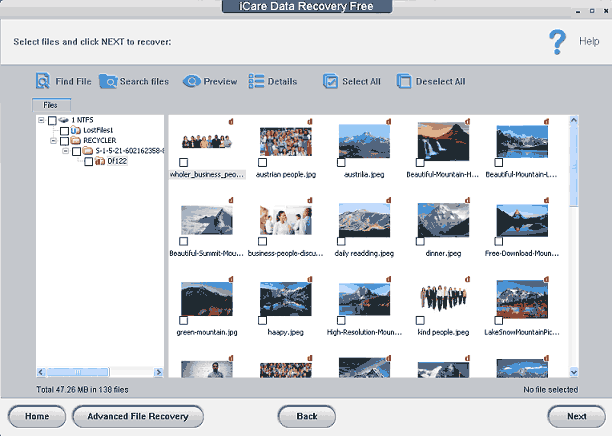 Why iCare Recovery Free:
Portable version is available
It's 100% compatible with Windows 11, the latest Windows OS
It's 100% free of charge
Easy to use
Unlimited free data recovery for sd card or any type of memory card
Provides advanced file recovery that can search more files
#2 Recuva (100% free for home users)
Recuva, as a decent free undelete program, this free sd card recovery tool can retrieve most recent deleted images videos from memory card sd microSD sdxc etc when data were not overwritten.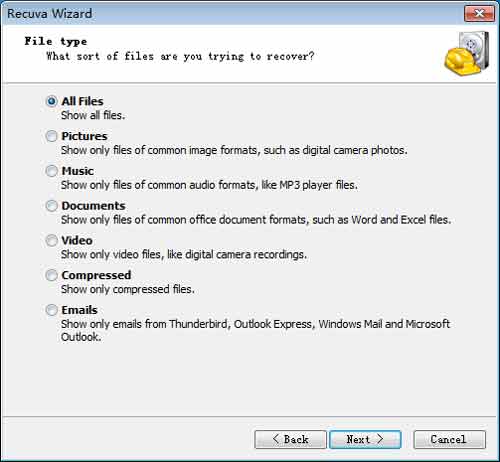 #3 DMDE Data Recovery (100% free)
DMDE free edition provides free data recovery not only limited to deleted file recovery but also powered with other common disk recovery (damaged file system, io error, bad blocks, etc.)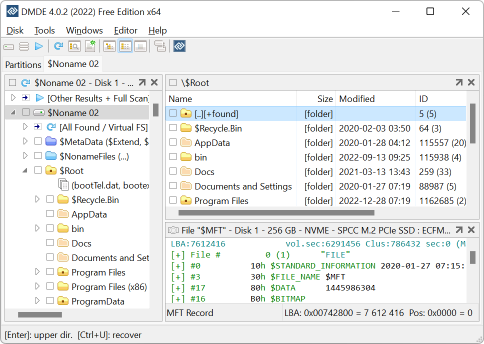 Download link: https://dmde.com/download.html
#4 Wise Data Recovery (100% free)
As another free sd card undelete free tool, Wise Data Recovery can quickly scan and recover deleted images videos with its simple to use features.
Pros: Easy to use, completely free of charge, portable edition available, scan files quicly; mac edition is available too
Download link:https://www.wisecleaner.com/wise-data-recovery.html
Other completely free tools you may consider:
PhotoRec: 100% free undelete tool, however it has no user interface, built with command lines
UndeleteMyFiles: http://seriousbit.com/download/UndeleteMyFilesSetup.exe
PC Inspector File Recovery: https://download.cnet.com/PC-Inspector-File-Recovery/3001-2248_4-10118663.html
The following partially free sd card recovery tools are well developed and would definitely worth a trial when the previous free tools does not work.
#5 Easeus Data Recovery Wizard Free (500MB free recovery)
This advanced sd card recovery tool can efficiently restore files, especially the raw images from the sd card with a limit of 500MB free file recovery and can be extended to 2GB free recovery upon social sharing request.
Download link: https://download.cnet.com/EaseUS-Data-Recovery-Wizard-Free/3000-2248_4-75184619.html
Also read: memory card data recovery free software
#6 Stellar Data Recovery Free Edition (1GB free recovery)
As another easy and yet efficient file recovery tool, Stellar Data Recovery Free provides a 1GB free recovery with file size less than 25MB max.
Download link: https://www.stellarinfo.com/free-data-recovery.php
Best free sd card recovery app for android
Restore Image is 100% free for recovering deleted photos from sd card on Android mobile.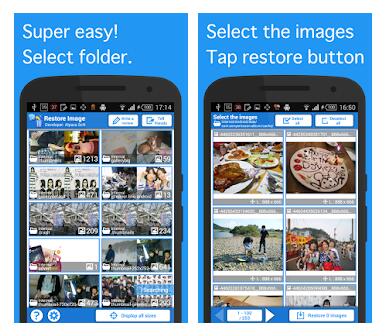 Download url:https://play.google.com/store/apps/details?id=alpacasoft.restoreimage&hl=en
Also read: sd card recovery apk for android
Why restored files from sd card are corrupted
There are two causes that a file won't open after recovery.
#1 The failure from the recovery software
Due to different scan and search algorithms of sd card recovery software, some tools may fail to restore files especially some raw files completely, or frankly some recovery software do not even support the type of file you want to restore.
Solution: You may try advanced free file recovery tool such as iCare Data Recovery Free which supports a large varieties of files and it's totally free of charge. Or you may try the last two partially free programs to see any luck.
Also read: why recovered files not opening
#2 Files were over written by new images, videos
If you kept using the phone/camera for storing new video clips or capturing images after the data loss, then the deleted files on the sd card would be overwritten by new data.
Chance of recovery: No software could help restore data that were overwritten, you may turn to local data recovery center for help.
Resource: Online data repair guide
Why can't find my photos or videos on sd card
The Qustion: Can not find files on SD card? Where did my pictures go from my SD card? Why do files disappear from my SD card?
If files images disappear from sd card, it did not go to the sd card recycle bin since there is no recycle bin to hold the sd card files. Mostly the files or pictures are still on the sd card probably hidden by virus if you did not save new data to overwrite them.
How to unhide my sd card files?
This following cmd would help show sd card files.
CMD: attrib -h -r -s /s /d h:\*.*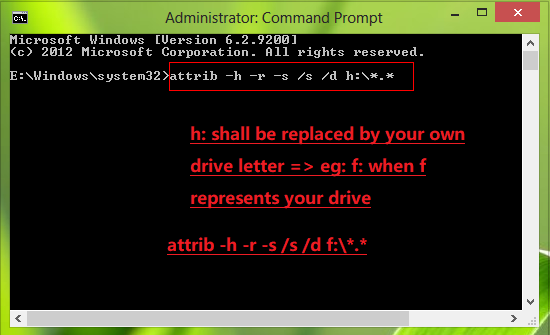 Click "Start" Menu > "Run" > type "cmd" > type "attrib -h -r -s /s /d h:\*.* " (h:\ shall be replaced by your own memory card drive letter such as f:\ if it shows f on your computer)
best free sd card formatter
If you are looking for sd card format software to format your sd card, here are some useful and free sd card format tools:
IM-Magic Partition Resizer, Rufus, USB Disk Storage Format Tool, SD Card Formatter...
Also read: 8 sd card formatters
Question: What is the best free sd card file recovery software, best free sd card recovery software for pc, how can I recover my sd card data for free?
Answer: iCare Data Recovery Free and Recuva are the best free sd card file recovery software that can help restore files from sd card for free, totally free, no cost at all.
Also read: free memory card data recovery software
Related Articles