Recover files from formatted memory card which pops up not format

Why is my memory card asking for format?
Can I recover data after reformatting memory card when it requires formatting?
How to open memory card without formatting?
How to format a digital camera memory card when it warns not format error on digital camera or PC?
How can I restore photos after formatting my memory card in phone by mistake?
Is it possible to recover memory card files when formatting it in Blackberry?
Will I lose my data if I quick formatted memory card on my computer?
Is it possible to get back photos, videos, music, documents and other information from a formatted memory card?
Solution: Download iCare Data Recovery to unformat memory card like SD card photo recovery after format, XD card recovery after reformat, or CF card data recovery after quick format.

Memory Card Format Recovery Solution
Is it possible to rescue files after formatting memory card? If you still doubt whether you can retrieve files after formatting a memory card and attempt to look for memory card format recovery software, you can use iCare Data Recovery software. This data recovery software can unformat memory card and help restore all information when you format memory card by mistake or due to other reasons. This data recovery software supports to recover data from all brands of memory card after formatting such as Samsung, SanDisk, Toshiba, Kingston, Lexar, Transcend, etc.
Steps to Restore Memory Card after Format

Step1. Connect the memory card card to your computer. Download and install the data recovery software. Launch the software and select a recovery module.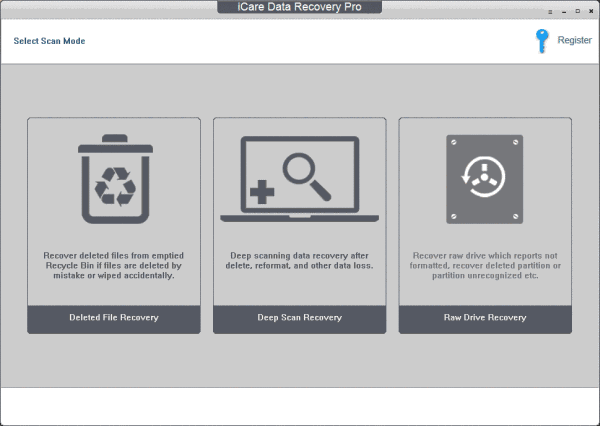 Step2. Choose the formatted memory card as aim disk and let the software scan it for lost files. You just need to wait when the software is scanning.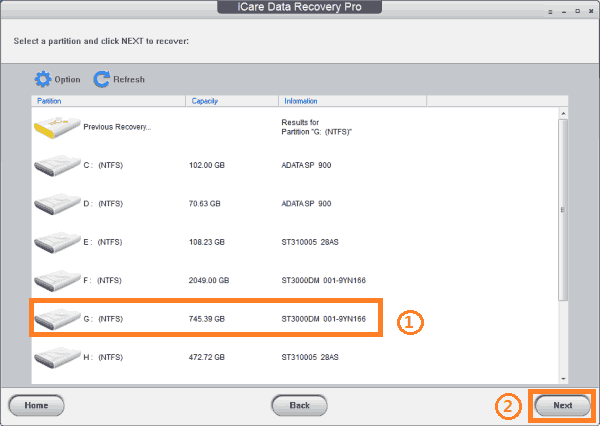 Step3. You can preview pictures and some other types of files after scanning. Then, you can select the files you want to recover and save them.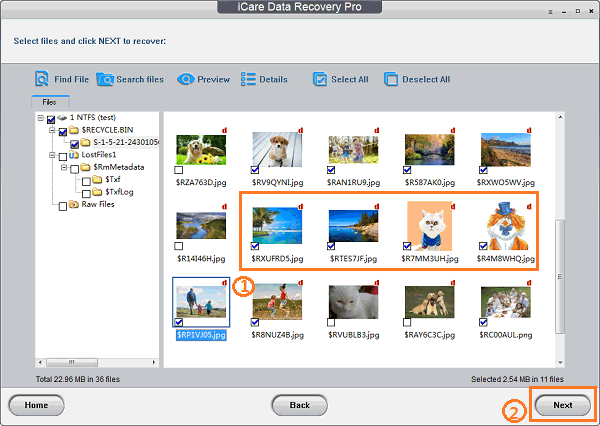 ---
How to Open Memory Card without Formatting?
My memory card is not formatting and becomes inaccessible, is it possible to open the card without formatting? Generally speaking, if you want to access an unformatted memory card, you need to format the card. However, formatting will wipe all data on the memory card. If you just want to open the unformatted memory card and get back lost files, you can use data recovery software to extract files off the memory card without formatting it. Once all needed data has been recovered successfully by using the data recovery software, you can format the memory card to fix the not formatted error.
How to Format a Digital Camera Memory Card?
Memory card requires formatting on digital camera? How to format a digital camera memory card without losing any data? Usually, you may want to format a camera memory card in following situations:
1. Format memory card to erase data
When a memory card is full, you may want to format the card and free up space. In this situation, you can simply format your memory card on digital camera or PC. Before formatting the card, you had better make sure if it still contains any important data.
Tip: Data recovery is possible if you format your digital camera memory card by accident.
2. Format memory card when it stops working normally
Sometimes, your memory card might stop working normally in digital camera. In this situation, you can format the card in camera or computer to fix the error on the memory card. If the card still contains important files, you can use data recovery software to recover data first before formatting the card.
How to Restore Formatted Memory Card?
You might format your memory card in digital camera or cell phone, or you may quick formatted memory card or full formatted the card when it is connected to your computer. Do you want to recover deleted photos after formatting memory card by error? How to recover my photos from my formatted memory card?
Before you make a move...Do not make the mistake that many people make when their memory card was formatted before pictures could be backed up:  adding more pictures.  While adding data to your memory card may not erase all of the previous contents, it will undoubtedly replace some of it.  Before you do anything, download iCare Data Recovery Pro to help you with your memory card format recovery. 
memory Card Format Problem Solution
In addition to mistakenly format memory card, you may encounter memory card not formatted error which will ask you to format the memory card. When you attempt to format memory card to fix the unformatted error, you may meet memory card format problem because Windows may say that it cannot complete the format. In this situation, you can run Windows built-in Error-checking tool to fix bad sectors on the card. You can also rely on a memory card formatter tool to format the memory card.
What types of memory cards can iCare Data Recovery Pro help me with?
All types!  There is a wide variety of memory cards that work best for different things such as digital cameras, game consoles, iPhones, Smartphone and more.  Basically any memory card that you are able to use in conjunction with any version of Windows can be read and have images retrieved by iCare Data Recovery Pro.
What if I get an error message saying I have corrupt data?
Fine!  Don't keep going in circles trying to retrieve your data without help.  Once your computer starts to try to take over, it will have you reformatting, downloading, and doing everything besides actually getting your photos returned to a safe, retrievable condition.  Download iCare Data Recovery Pro, and let it guide you through your photo retrieval process.  Even if you have data on your memory card that has become corrupt, you will still be able to salvage your pictures.
Protect yourself from technology failure!
As we move into a more intelligent millennium, we are being afforded more sophisticated hardware on which we can store multiple data images and file types.  We take full advantage of different types of media storage devices, and we rely on them heavily.  When they short out or experience other types of malfunctioning, we are at risk of losing everything on which we had invested our hard work and time.  Don't stay unprotected from potential hardware failure and human error.  Anything can happen, and there are all types of issues that occur when you are transferring pictures or formatting a memory card.  If you need to recover lost files or a memory card format, don't wait...Download iCare Data Recovery Pro and find out why thousands of consumers are completing a lot more tasks with a lot less stress.
The iCare Data Recovery helps recover files from pen drive, external hard drive, USB drive and almost all types of storage media when you format the drive by mistake or due to other reasons.
---
Related Articles