The Format Did Not Complete Successfully for SD/USB/HDD Fix
Background
Formatting a removable usb flash drive or disk or sd card may result in error 'The format did not complete successfully' if you format it on Windows 10/8/7 if the removable device is corrupted or shows RAW in its property.
How do I fix the format did not complete successfully for usb drive, sd card, hdd raw
Here are some free ways that you may try to fix the format failure.
Try the formatting on another computer
Scan and remove virus
Delete the disk/usb in disk management, and create new volume (highly recommended)
Remove write protection or unlock storage device
Repair usb/sd/hdd with chkdsk with command 'chkdsk *: /f /r'
Format hdd/usb with diskpart with command 'format fs=ntfs' or 'format fs=fat32' or anything else you like
Format with powerful format tool Rufus or Partition Resizer Free which provides 'wipe partition' that could remove everything on the device
Force format with low format tool such as HDD Low Level Format Tool https://hddguru.com/software/HDD-LLF-Low-Level-Format-Tool/

The format did not complete raw usb on Windows 10
Also read: Windows was unable to complete the format fix
100% Work Fix for The Format Did Not Complete Successfully
This part we would like to show an efficient way to tackle this problem on your usb flash drive or memory card or hard drive that turned even raw file system or somehow corrupted.
Step 1 - Insert usb flash drive or sd card or removable disk to Windows 10/8/7
Step 2 - Open it in disk management by route: right click 'This PC' -> Manage -> Disk Management
Step 3 - Right click the usb/removable media -> Delete volume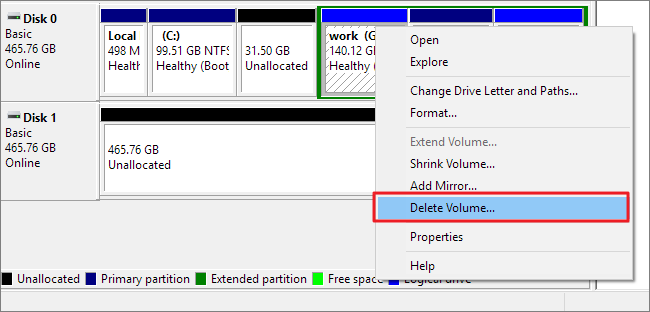 Step 4 - Right click the media again -> New simple volume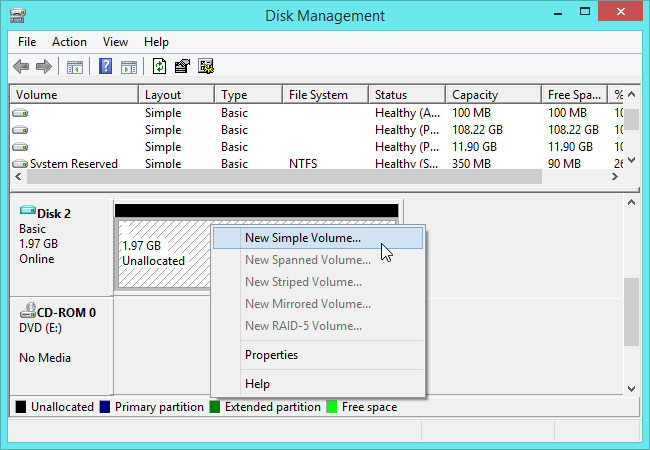 Still did not work? Try the followings:
Why pen drive or sd card reported the format did not complete successfully?
The format failure on flash drive or memory card or hard disk is highly resulted from the following causes
Insufficient privilege (you may have logged in as a vistor and there is no right for format some special device)
The flash drive or sd card has write protection or it was locked
Logical damages such as bad $MFT, bad master boot record...
bad blocks
Life span limit, dying...
Last updated on July 28, 2021
Hot Articles