Micro SD Card RAW Keeps Asking to Format
Micro SD card is in RAW format and asks to reformat in your mobile phone when you attempt to save some photos on the card? Micro SD card reports not formatted warning message and becomes not accessible when you connect it to your computer for data storage or data transferring? If you get micro SD card not formatted error message on your phone or computer, you have no need to panic because you do not lose all data permanently. You still have a chance to get back all inaccessible files form corrupted micro SD card whose file system is RAW.
Video - How to fix raw cf card not formatted
Also read: micro sd card not formatting fix; or SD card raw file system fix
Solution for Micro SD Card RAW Format Error - 2 Fixes
Fix #1 - Recover data from raw micro SD card
SD card inaccessible data recovery when your micro SD card turns to RAW file system and requires reformat on your phone or computer with iCare Data Recovery Pro which is capable of recovering files from inaccessible micro SD card that has RAW format error asking to reformat.

Step1. Download and install iCare Data Recovery on your computer. Launch the software and choose a proper scan mode.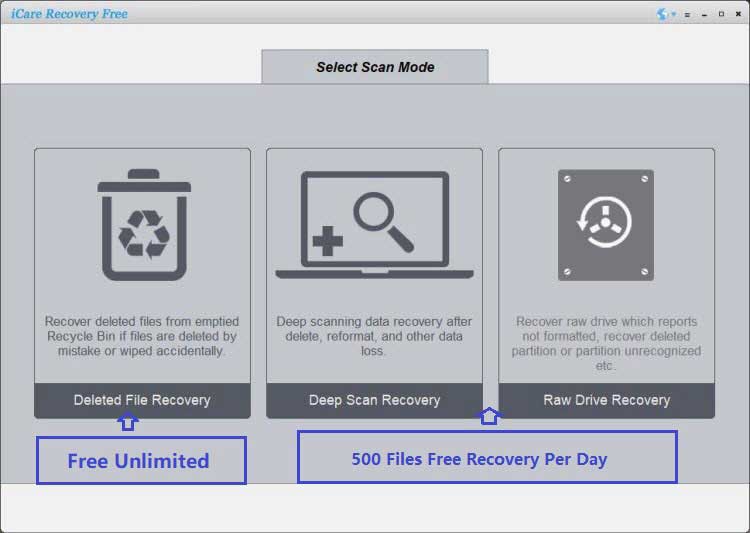 Step2. Select the RAW micro SD card and wait the software to scan it.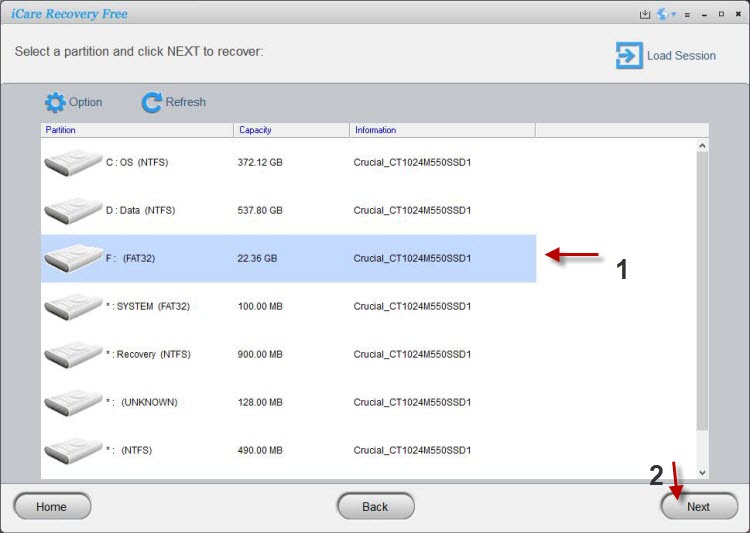 Step3. Preview files when scanning is completed. Then select all files you need to recover and save them to another drive.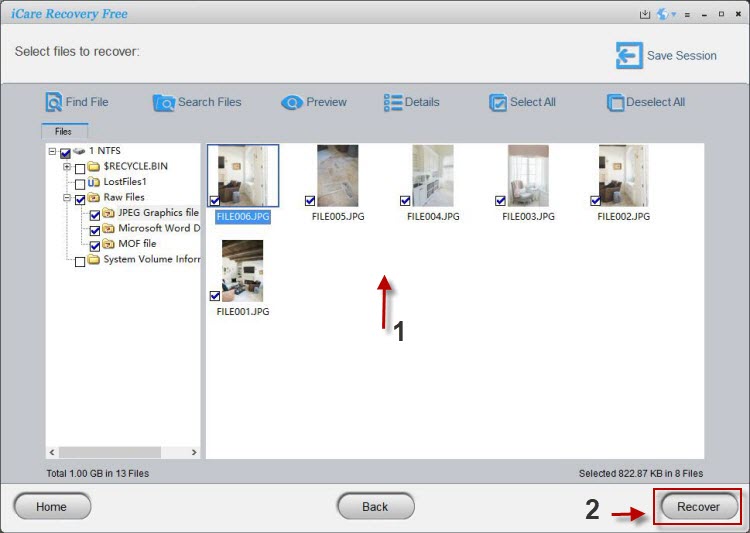 This data recovery software can safely deep scan RAW micro SD card in order to search for all inaccessible files such as photos, videos, music, etc.
Fix #2 - Format RAW micro SD card to fat32 in computer
There are several ways to format a raw sd card in computer
Right click format sd card when you see it in your computer
Format sd card in disk management
Format sd card by free format tools such as Partition Resizer Free, Rufus, HP USB Format Tool...
Also read: 5 format tools for sd card
What Micro SD Card Turn into RAW Not Formatted Problem Much Easily?
It is hard to say which kind of micro SD card has RAW unformatted problem more often, but we believe that a copy-righted memory card has less problems. In addition to improper usage that can cause RAW error on a micro SD card, the quality of card also has influence on the problem. If you get a fake micro SD card, it often runs into different problems apart from RAW much more commonly.
Branded micro SD card like SanDisk, Lexar, Kingston, Samsung, Transcend, Toshiba, etc also might encounter the same RAW not formatted error, but the problem seldom occurs as long as you use it properly and carefully.
RAW TF Card Requires Formatting in Smartphone
Due to its tiny size, micro SD card is often used in smartphone. When a RAW micro SD card requires formatting in cellphone, you have to pay to following points when you want to reformat it to fix the problem:
1. If you format the RAW micro SD card in Android phone, you should make sure all data has been restored before formatting.
2. If you reformat it on PC, you should format RAW micro SD card to FAT32 instead of NTFS because most of phones supports FAT32 file system today. To know what file system your phone supports, please ask the manufacture of your phone.
Similar Cases about Micro SD Card RAW File System Needs Reformat
"My micro SD card shows RAW file system in my laptop, which disables me to read or write any data from the card. System keeps saying micro SD card needs to be reformatted when I want to open it. How can fix the error for micro SD card recovery?"
"I have a 2GB micro SD card which contains some pictures and music. Recently, the micro SD card is not accessible in my Android phone since it frequently says not formatted error message. When inserting the micro SD card to my computer, Windows system reports that the micro SD card is not formatted. Meanwhile, the file system of the card shows RAW. Now, I want to ask the solution for micro SD card data recovery when it has RAW error and needs to reformat. Is it possible to undelete data after formatting the RAW micro SD card?"
"Is there a way to convert RAW to FAT32 for my micro SD card without losing even a single file? My micro SD card changed to RAW format with unknown reason which was FAT32 before. I need to change the microSD card from RAW to FAT32 in order to get back all lost files."
It does not matter why your micro SD card shows RAW and requires formatting. When you encounter the similar problem, you can always rely on iCare Data Recovery to restore all inaccessible files from RAW micro SD card.
The Bottom Line
Micro SD card RAW format asking to reformat error frequently occurs due to different reasons, but it is no longer a headachy problem if you can use iCare Data Recovery. This data recovery utility works on all brands of micro SD card such as SanDisk, Lexar, Transcend, Samsung, Toshiba, etc and other types of storage media when it turns to RAW format and requires formatting.

Also read: micro sd card raw file system fix
---
Last updated on Sept 14, 2023
Related Articles
Hot Articles