How to Fix/Disable Windows Boot Manager on Startup for Windows XP/7/8/10 Computer
Always Get Windows Boot Manager Screen at Startup and Windows Fails to Start?
Hello, recently the "Windows boot manager" screen always pop out during booting up after  adding a new hard disk drive to a Windows xp/7/8/10/vista computer? Always get the boot manager problems on startup after upgrading Windows computer operating system? Or how to start computer without boot manager at startup for Windows PC?


OK! No rush! Restart your Windows computer into BIOS and reset it there to take chances. If it also does not remove boot  manager from your Windows startup, also read more details here to go on.
More Ways to Fix/Remove/Disable Windows Boot Manager Issues
You can use the below ways to fix/remove/disable Windows boot manger problems for your Window computer:
Firstly, open cmd with the following method: pressing Windows icon + R on keyboard, or launching it from start -> run, and then type 'cmd'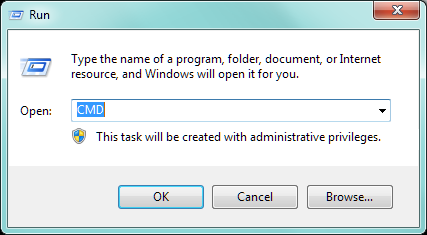 1). bootrec /fixmbr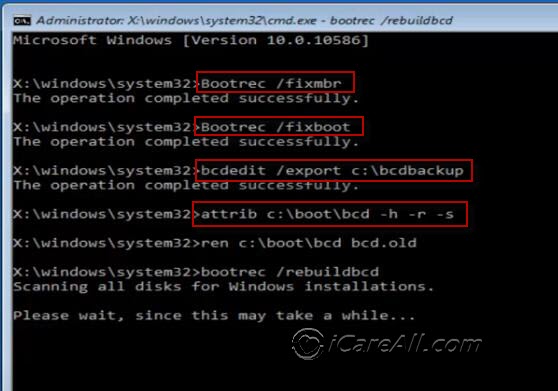 Bootrec /fixmbr
Bootrec /fixboot
bcdedit /export c: \bcdbackup
attrib c: \boot\bcd -h -r -s

2). bootrec /fixboot (This one is included in the first solution)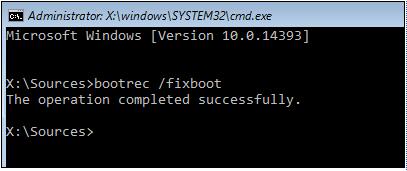 3). Correct BIOS boot item order
When you do set no bootable hard drive or device as the first boot item in BIOS interface, the PC will find no bootable partition/device and cannot boot up. So, enter computer BIOS interface and reset the boot order according your needs.
Just click F2 or Del button quickly after opening your PC till the computer comes to BIOS Setup Utility screen. And then, open Advanced BIOS Features to set the right storage device as the top boot item there.

Recommend: Read this page to reset BIOS boot order
4). Boot up computer from external bootable usb hdd/stick/CD/DVD
If the previous way cannot help you out, it must not be caused by BIOS problems. And, then, go boot up computer from external bootable USB hdd/stick/CD/DVD/floppy as you wish to fix the computer problems.


==>>For more details to make an external hard disk/usb drive/CD/DVD bootable, read this page: How to create a bootable external drive
5). Download and use new good hard drive BCD or MBR files
When computer internal hard drive BCD/MBR files are lost or corrupted, try to download and use new good ones to take chances.
6). Perform a system restore.
Restart your computer and boot from the Windows installation disk.
Choose to change language & other settings in Windows Setup or not; then, click Next.
Click Repair your computer.
Select Troubleshoot > Advanced options > System Restore.
Choose the target operating system.
Click Next in the System Restore wizard.
Select the proper restore point and click Next.
Confirm your selection and click Finish.
Click Yes in the prompt window to confirm system restore.
Wait for the restore to complete.
Restart your PC.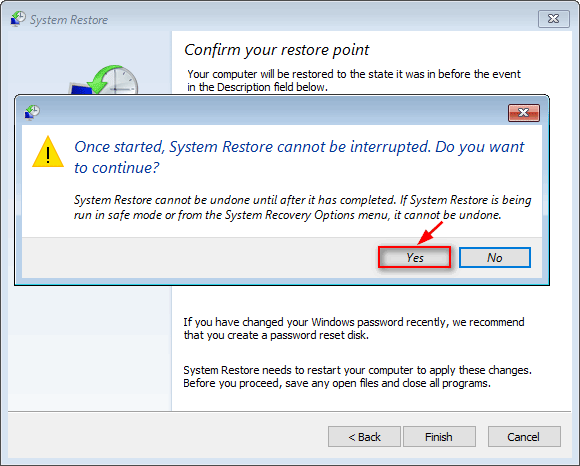 7). Update or reinstall computer operating system.
Also update or reinstall computer operating system in case that such Windows boot manager problems are aroused by corrupted/deleted operating system problems.
Of course, no matter what happens, always download and use safe OS version from authorized sites or locations in case of virus attack.
8). Change damaged hard drive
Also read: how to fix Windows cannot boot problem
Of course, also change damaged hard drive after testing it with CHKDSK or diagnostic tools and finding it is corrupted seriously. But, if internal hard drive does not fail completely, also learn to recover hard drive files and format corrupted hard drive to take chances.

Download free hard drive file recovery software iCare Recovery Pro to recover data from computer when failed to boot.
Why Windows Boot Manager Not Responding During Booting Up?
Generally, Windows 7/8/10 PC often will give boot manager problems and asks you choose boot storage devices or operating system versions over and over again, before you find right reasons behind and solutions to fix computer problems. Hence, the top priority thing for you now to disable such Windows boot manager issues is to find the causes behind:
1). Computer hard drive BCD or MBR files deleted/lost/corrupted
Generally speaking, the related Windows boot manager problems often indicates there are some computer booting issues. For example, when your computer hard drive Boot Configuration Data (BCD) which often plays a very important role to ensure the Windows PC will start up smoothly  is deleted/lost/corrupted, the PC will finally and surely not be able to boot up. And, the hard drive MBR (Main Boot Record) also put a similar impact on computer starting. So, go check your bootable hard drive, especially the hard drive partition with bootable OS loading carefully.
==>>If you want to know more details about deleted file recovery, go visit this: How to recover deleted files in Windows
2). Computer BIOS boot order is incorrectly set
You do have Added a new hard drive to PC or extended computer memory with a second/third hard drive before you encounter computer boot manger screen issues there? OK! Have you also reset the PC BIOS boot order correctly? If not, you will also get the same problems reasonably.
3). Computer operating system gets corrupted
You are also facing such Windows boot manager screen problems after you do have upgrading/updating computer Windows 8/7/xp/10 operating systems? All right! When your computer operating system is deleted, lost or corrupted after OS upgrading/updating, you are also possible to be stuck in such boot manager problems at startup.
==>>Read more information to fix computer missing operating system problems
4). Computer hard disk drive corrupted
And, if your computer hard disk drive is corrupted, or loosely connected, the same Windows startup boot manger problems also come to you.
And, now, no matter whether you do have found the causes behind, also go on reading the methods below to disable computer boot manager on startup screen.
Last updated on July 28, 2022
Related Articles
External Resource