Canon Camera Recovery - Recover Photos from Canon Camera
If you deleted photos from Canon digital camera or mistakenly formatted memory card on Canon digital camera; if it was unable to read, write or copy files from Canon digital camera since memory card has unrecognized format, read error, write protection or other error messages... you had better stop any further operation on the camera to avoid further data loss.
First Thing To Do: Pull out the memory card from Canon camera for data safety if you want to restore files.
In a word, as long as the lost data is not overwritten or the Canon digital camera memory card is not physically damaged, you always have a good chance of recovering everything from your camera.
Canon Recovery Software Free Download
Step 1: Free download iCare Data Recovery Free on Windows computer 11/10/8/7/Vista/XP. Insert sd card to the computer with a card reader or on its sd card slot.

Step 2: Select Deep Scan Rrecovery, and select memory card to scan images, videos with iCare Recovery Pro, which allows you to recover lost files within a few simple steps.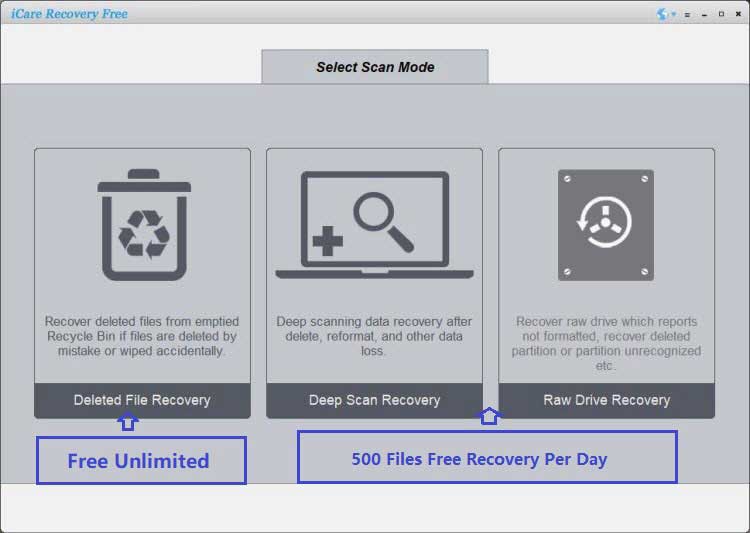 Step 3: Save found data by select the ones that you need and click NEXT to find another place to save the data for the sake of data safety.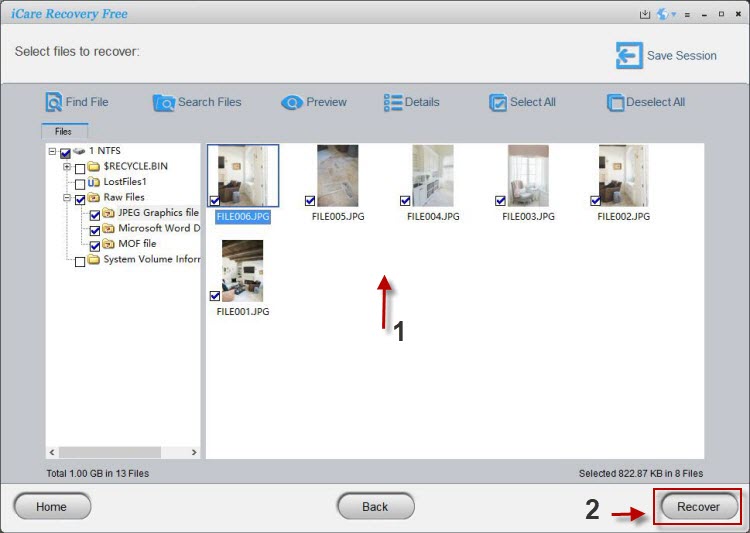 Undelete Pictures from Canon Camera SD Card
When you use a Canon digital camera to take photos, which will be stored on the memory card sd/cf card or other types of memory card you use on your camera.
It is a headache if you mistakenly delete some pictures without any backup since there is no recycle bin on Canon digital camera to keep deleted data for a while.
The solution: undelete canon images with professional undelete tools such as iCare Recovery Pro.
Also read: canon sd card photo recovery
Canon Digital Camera Asks to Reformat CF Card
In addition to SD card, CF card is also compatible with Canon digital camera However, your Canon digital camera might ask you to reformat CF card sometimes when you want to read or write data to the card.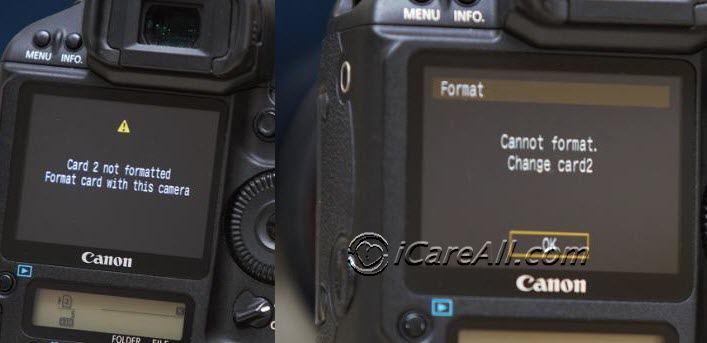 Usually, you can run iCare Data Recovery to restore all inaccessible files when Canon digital camera says unformatted error on a CF card which changes to RAW file system.
Also read: canon storage card not formatted solution
Why Cannot Access Data on Canon Digital Camera?
A digital camera allows you to view photos or videos immediately after taking pictures. However, sometimes it might alert you that memory card is invalid, in which situation all data is not accessible. Usually, you might be unable to access data on Canon digital camera due to following reasons:
1. Memory card is corrupted due to virus infection
A memory card might be infected with virus when you connect it to any device that contains virus or when you save some unsafe data to the memory card. Virus infection might corrupt the file system of memory card, in which situation it might become inaccessible on Canon digital camera. You had better not connect a Canon digital camera memory card to a public computer in order to prevent memory card corruption.
2. Memory card contains bad sectors
If a memory card contains bad sectors, you might fail to access the card when the data is right stored to the bad sectors. You should use your memory card proper in order to avoid such kind of problem.
Canon Digital Camera Series
Canon is a famous digital camera manufacturer of Japan. It has a long history since the first the release of first Canon digital camera. Nowadays, you can find following Canon digital camera series:
Canon EOS D series
Canon EOS D digital cameras have the best performance among all Canon digital cameras, so this series of digital camera is usually more expensive than other Canon digital camera series.
Canon Digital IX US series
Canon digital IXUS digital cameras are fashionable and easy to carry, so it is very popular among female customers.
Canon PowerShot series
Canon PowerShot digital cameras also have fashionable design. Canon PowerShot digital cameras include four series, namely Canon PowerShot A series, Canon PowerShot S series, Canon PowerShot G series and Canon PowerShot P series. Canon PowerShot A series digital camera are more widely used by home users, while Canon PowerShot S series and Canon PowerShot G series aims to high-end customers.
Also read: canon photo recovery
---
Last updated on Nov 28, 2023
Related Articles
Hot Articles