Recover Files off Blackberry Mobile Phone Memory Card
Different Cases about Blackberry Mobile Phone Card Data Loss
Case1: "Hello! I deleted some pictures and videos from a 4GB memory card on my Blackberry mobile phone. As you know, there is no Trash box on a Blackberry phone, which can be used to store the mistakenly deleted files. How can I recover deleted files from my mobile phone memory card?"
Blackberry Mobile Phone Memory Card Recovery Free
It is common that files will get lost from memory card on Blackberry mobile phone due to various, improper use, or other causes, but the lost files can be recovered with help of read-only memory card recovery software.
iCare Data Recovery Pro is 100% free to recover 1gb files from all kinds of memory card such as SD card, mini SD card, micro SD card, CF card, XD card, etc due to deleting, formatting, and card error.
Steps to Recover Data off Blackberry Phone Memory Card

Step1. Connect the memory card to your computer. Then, download, install and run iCare Data Recovery Pro. Choose 'Deep Scan Recovery' module.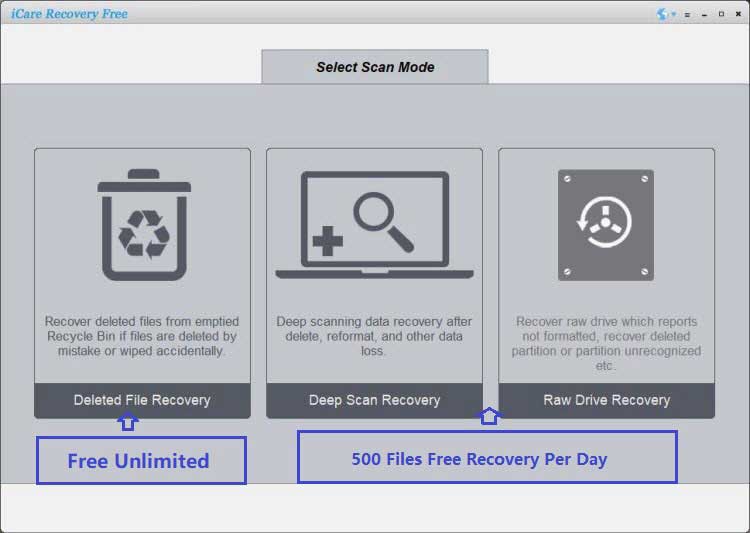 Step2. Choose the memory card and the software will scan for lost files. You only need to wait during the scanning.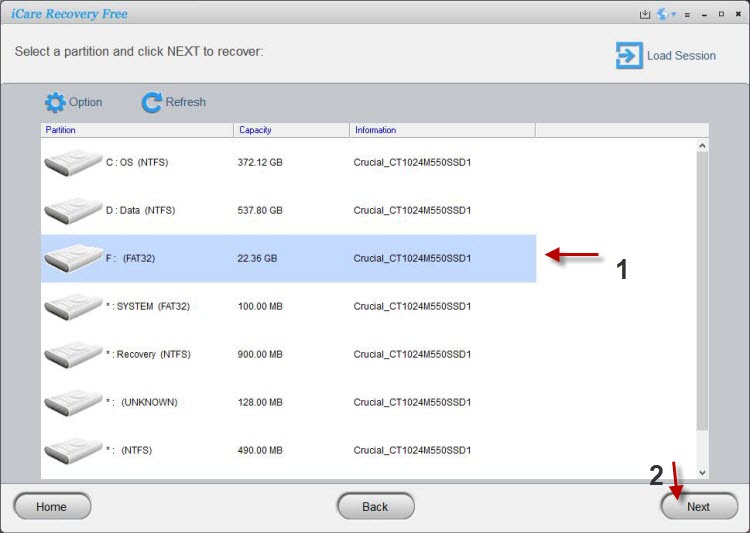 Step3. You can preview the found files after scanning. Then, you can select the files you need and recover them.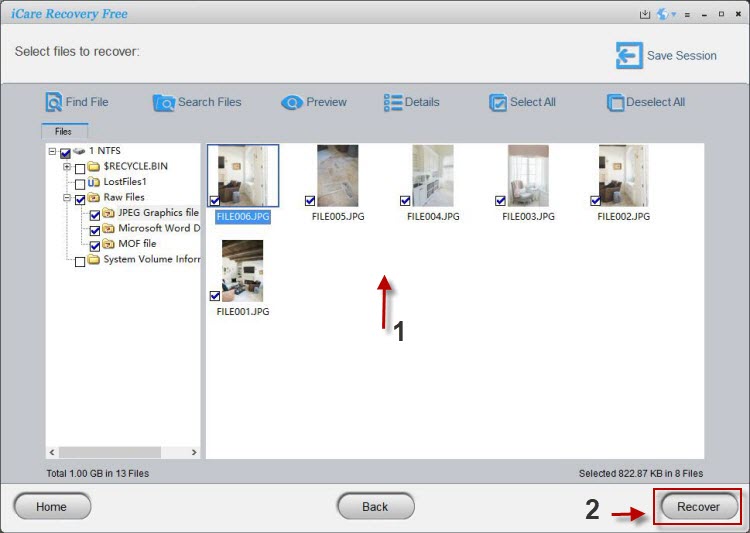 This recovery software enables you to retrieve all types of files including pictures, images, audio files, videos, music, documents, office files and more for more cases like these following.
Case2: "I inserted the Blackberry mobile phone memory card to my Samsung PC to transfer some data, but mistakenly I formatted the memory card and lost all files stored on the card. How to recover deleted photos from memory card in Android phone?"
Case3: "Help please! My 8GB micro SD card inserted in my Blackberry phone stops working normally. The card shows raw file system. Connecting it to my computer, Windows system says that the card needs to be formatted before I can use it. Can I recover pictures after formatting memory card in Blackberry? How to get memory card to work in the Blackberry without formatting? Or is there any way to access the card without formatting?"
Memory Card Not Working in Blackberry
Memory card is not working in Blackberry? How can you access data on the memory card when it cannot work properly on your phone? Do not worry! You can rely on the data recovery software to recover files off any type of memory card when you are unable to open the card or access any data.
Repair damaged memory card
Also read: 7 free memory card repair software, or how to fix sd card not working in phone
How to Get Your Memory Card to Work in a Blackberry?
When a memory card cannot work properly on your Blackberry, it may report some error message like memory card not formatted or other similar error messages. In this situation, you can connect your memory card to a computer and format the card. If Windows was unable to format the memory card, you can try to rely on third-party format tool to format it or you can rely on Windows built-in error-checking tool to repair bad sectors on the card.
More Situations for Memory Card Data Loss
In addition to what mentioned above, memory card data can be lost due to other kinds of reasons, which include:
Memory card shows media error in Blackberry mobile phone
Memory card RAW file system
Windows cannot format memory card when it shows not formatted error
Memory card is write-protected and becomes inaccessible
Memory card is corrupted due to bad sectors, virus infection or other reasons.
Generally speaking, as long as the memory card is not physically damaged, you can use iCare Data Recovery software to restore the lost files when got lost due to all possible reasons mentioned above. Besides memory card, this works on external disk when formatted by mistake.
About Blackberry Mobile Phone
Blackberry mobile phone, also known as BB phone, is developed by a Canada company named Blackberry Limited in 1999. Blackberry phone is a famous brand of phone on market, which can be used to send messages, make a call, take pictures, record videos, play game and brose Internet and more. In addition to the inner memory of Blackberry mobile phone, it can also use a memory card as storage media to store all kinds of media and data. Therefore, you may want to recover deleted data from Blackberry internal memory or memory card in different data loss situations.
Also read: recover files from blackberry
Last updated on Sept 14, 2023
Related External Resource