WD External Hard Drive Unknown Not Initialized Fixing
The Scenario
Western Digital my passport external hd suddenly became unknown, not initialized, unallocated, or wd did not show any size under disk management, is there any way to fix the wd disk unknown issue without losing data? Why wd external usb turned unknown not initialized?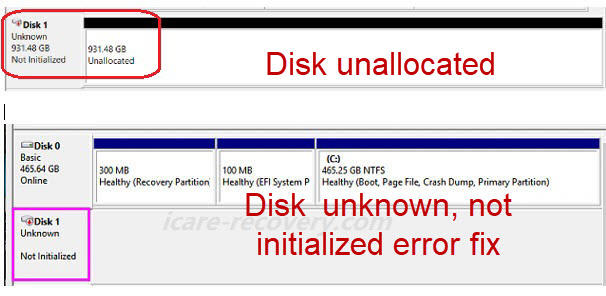 A photo shows wd disk turned unknown not initialized in disk management
Part 1 - Recover data from unknown not initialized WD external hard drive
Initializing disk would remove all data from the wd disk, if you ever want to initialize wd disk without losing files, you can run iCare Data Recovery Pro Free to restore file from the uninitialized hard drive at first, and here are the steps to perform the recovery:

Step1. Free download iCare Data Recovery Pro on computer and select 'Lost Partition Recovery', or 'RAW Drive Recovery' scan mode for recovering files from the unknown wd disk.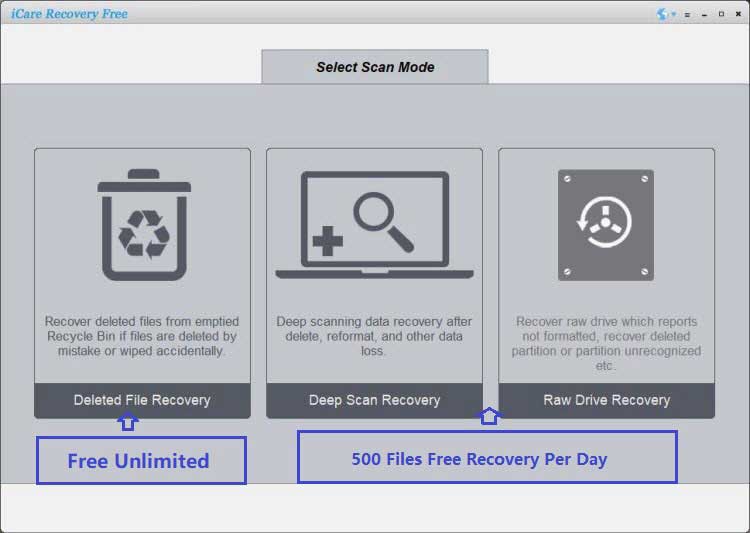 Step2. Choose the unknown disk drive that shows not initialized and scan.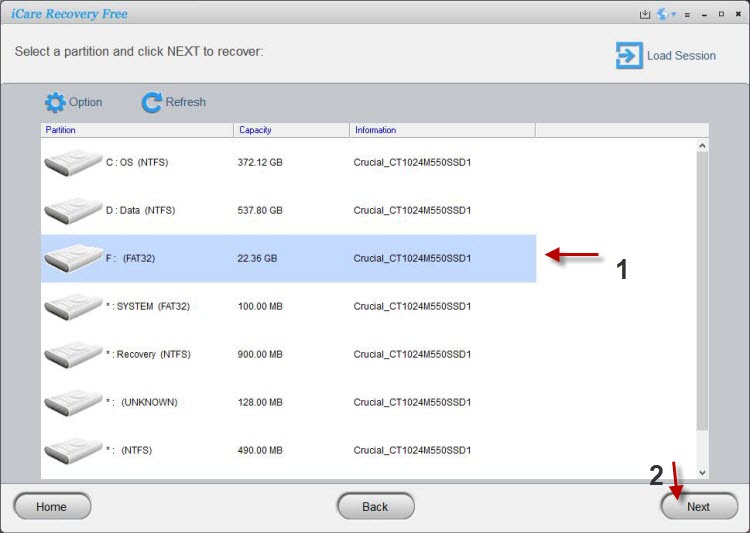 Step3. Save the files onto some other media.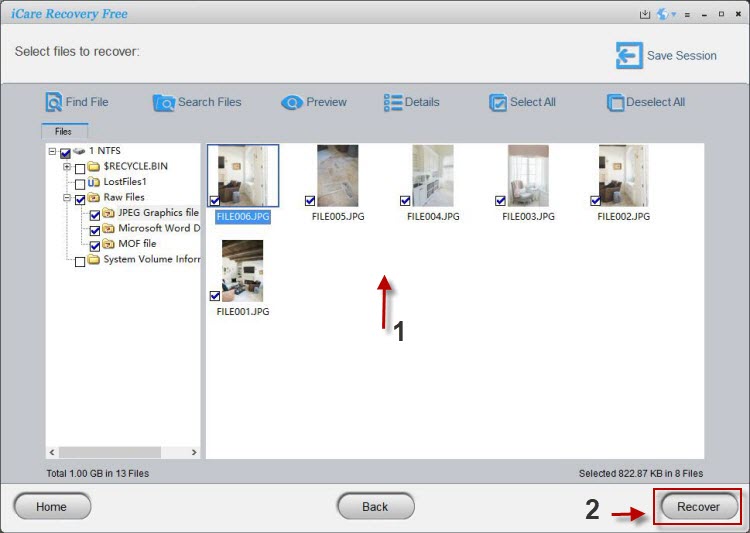 If you do not care too much about the data on the wd disk, you may ignore the part 1 and directly go to the step 2 to get damaged wd disk fixed.
Also read: 3 free tools to recover data from wd hard drive
Part 2 - 5 ways to fix disk unknown not initialized
Also read: wd external hard drive not showing up fix
What if WD External disk cannot be initialized? Here are some related fixes that you may take into considerations.
If it still cannot be initialized, try the solutions -> 8 ways to fix not initialize hard drive
Possible Causes for WD External USB Not Initialized on Windows
WD portable usb hard drive are welcome by users as external storage devices to save their personal digital files, work files and the damage are mostly not coming with the data you stored but how you used it.
Some users use the WD external disk directly for example unplug the usb disk from the computer without any safe removal and many times later it would show unknown, not initialized...
Some virus likes attacking the boot sector of the hard drive, the MBR, or partition table
Software failure could also bring the disk damages when you use tool like partition software that failured during the process of chaning the disk but did not complete successfully and it ended up with disk failure, disk unknown...
Life span would be another large part of the problem causes...
More Similar scenarios
WD-Elements Portable 2TB became unknown not initialized
WD 4TB My Passport portable hard drive shows unknown not initialized and unallocated in disk management
WD 2TB Elements Portable External Hard Drive usb 3.0 shows not initialized error
Also read: wd external hard drive repair
Background
WD shorted for well known Western Digital produces famous hard drives, portable hard drives with different series ranging from WD Elements usb 3.0 to My passport portable hd with different disk capacities, reading/writing speed with affordable prices.
Buying a new WD external hard drive is price cost efficient while losing files stored on the damaged disk would be a great loss for users.
Last updated on Nov 28, 2023
Related Articles