Alienware Data Recovery
This article contains two parts
How to Recover Files on Alienware Laptop
iCare Data Recovery Free is able to recover different types of files on any brand of personal computers, that runs Windows OS so you can use this free data recovery software to restore Alienware laptop data when running into any data loss situations:

Step1. Free download and install iCare Data Recovery on Alienware laptop. Launch the software and select a proper scan mode.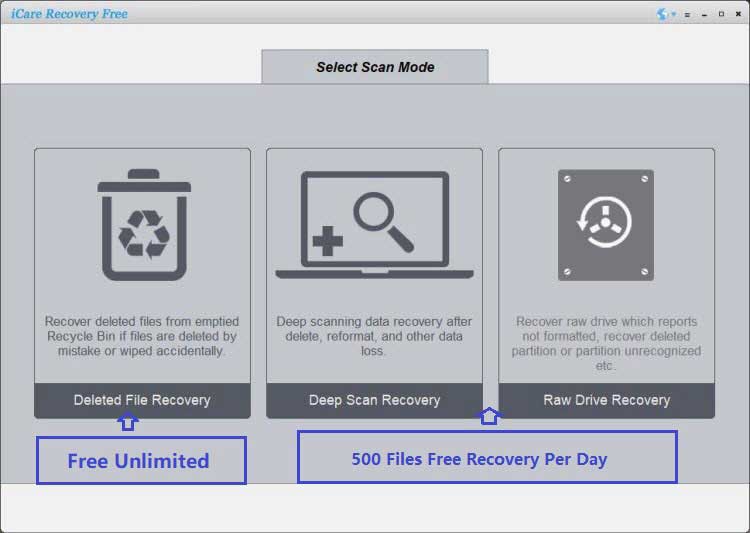 Step2. Choose the disk drive where data got lost and then wait the software to scan it to search lost files.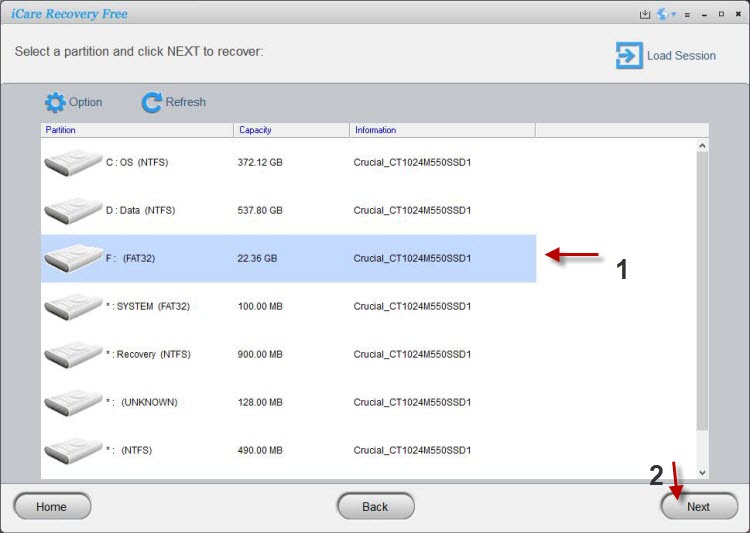 Step3. Preview files after scanning and then save the lost files to another drive.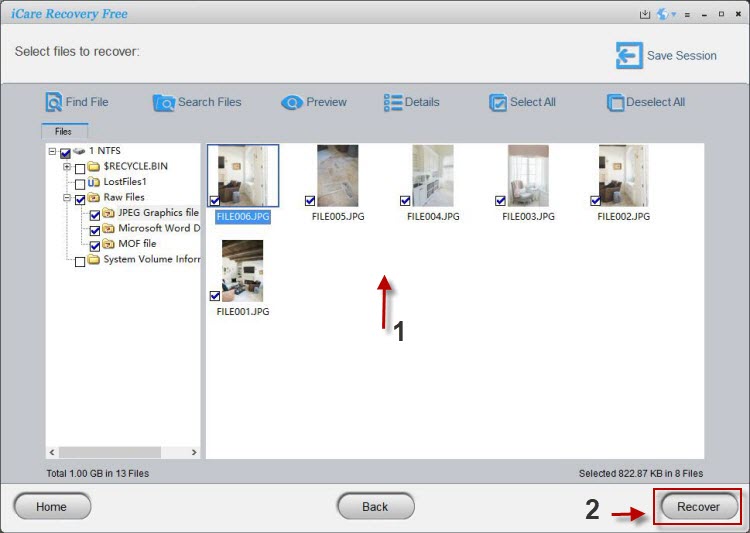 Dell Alienware Factory Reset Video
Also read: https://www.dell.com/community/Alienware-General-Read-Only/how-to-factory-reset-my-alienware-17-R4-laptop/td-p/5641244
How to reset or reinstall Windows 10 on Dell computer? Follow this link.
https://www.dell.com/support/kbdoc/en-us/000176966/reset-or-reinstall-windows-10-on-your-dell-computer
Alienware laptop was at one time considered as a gaming PC, which appealed to many computer users that like to play game. If you own an Alienware laptop, you probably installed many gaming programs on it. However, it will be a headache if all those programs got lost on Alienware laptop due to following reasons:
Format Recovery on Alienware Laptop
You might divide a hard drive into several partitions on your Alienware laptop. When you format a disk drive, it does not have any influence on data stored on other drives, but it will erase all data stored on the formatted drive. When you mistakenly or intentionally reformatted a hard disk drive on Alienware laptop, you can still use iCare Data Recovery to unformat the disk drive and get back what you need.
Also read: unformat hard drive free
Alienware PC Blue Screen When Running Gaming Application
Alienware PC is a good choice if you like playing game, which provides good performance so that you are able to enjoy your game. However, you might meet some problem which prevents you from playing game. Sometimes, once you run an application, your Alienware PC might show blue screen of death and then reboot automatically.
Usually, PC blue screen of death will result from many reasons, here probably the application is not compatible with your Alienware computer. You should check if the application is compatible with the operating system installed on your Alienware PC. You had better uninstall the application if it is not compatible with the Alienware computer system in order to fix the blue screen problem.
Corrupted Master Boot Record on Alienware Laptop
It might cause MBR corruption on your Alienware laptop due to virus infection or improper operation. Usually, it does not cause data loss due to MBR corruption, but it might prevent you from booting your Alienware laptop normally so that you are unable to access any data. In addition to virus infection, you may encounter MBR corruption problem on your Alienware laptop when hard drive is physically damaged. In this situation, data stored on your Alienware laptop will be lost. Data is usually unrecoverable from a physically damaged hard drive on Alienware laptop, but you can try to use iCare Data Recovery to perform hard drive file recovery when meeting following data loss problem:
Hard disk partition is not showing up on Alienware computer
Hard drive shows disk drive not formatted error on Alienware PC
Hard disk drive says I / O device error on Alienware laptop
Hard drive shows write-protection on Alienware laptop
Hard disk drive is inaccessible. File or directory is corrupted and unreadable on Alienware PC
Alienware Computer Hard Drive Is Not Initialized
Have you ever run into the problem that hard disk drive is not initialized on your Alienware laptop? Probably, the hard disk drive is attacked by virus or it contains bad sectors, which will cause such kind of problem. When a hard disk drive shows that it is not initialized, you usually cannot read any data on this drive. If you initialize the disk drive, it will erase all data on it accordingly.
Also read: how to fix disk not initialized error free
Alienware PC Cannot Recognize External HDD
PC cannot recognize external hard drive when you plug it to your Alienware computer? In this situation, you can open Disk Management to see if the external hard drive is showing up there. Generally speaking, an external hard drive might fail to be recognized by your Alienware laptop because it is infected with virus, external HDD contains bad sectors or the external HDD is corrupted due to improper operation. As long as your external hard drive is not physically damaged, you can use iCare Data Recovery to recover lost files on unrecognized external HDD.
With iCare Data Recovery, you can also recover data from memory card, pen drive, memory stick and more other storage media on Alienware laptop.
About Alienware
Alienware is a manufacturer in North America, which was founded in 1996. Alienware is now subsidiary of Dell Inc. When referring to Alienware, many laptop users know that Alienware laptops have remarkable performance. Alienware laptops were quite popular among gaming users. Alienware aimed to provide the best PC performance and characteristic design and services.
---
Related Articles
Hot Articles