Unformat memory card to restore lost files


iCare Data Recovery Pro: Prevent Loss When You Unformat Memory Card
If you own a memory card for digital camera, you need to format it properly so that it can work normally. Then, how do you format a memory card for camera? What does formatting a memory card do? Will you lose data after formatting a digital camera memory card? How can I recover photos from formatted memory card Android? Can you recover files after reformat memory card?
The need to unformat memory card arises often among users who transfer a lot of data – especially when you are using multiple types of hardware to view images or other data.  Even when you first connect hardware, the computer may ask you if you would like to format.  Unthinkingly, you click yes, merely out of habit in accomplishing things quickly.  If you have lost data due to untimely formatting of your memory card, you do not need to worry!  You can unformat your memory card with iCare Data Recovery Pro to its previous condition and you will have access to all of your data that was almost gone with the click of a button. Ironically, you get it back as quickly as you lost it!

Steps to Recover Data from Formatted Memory Card

Step1. Insert the memory card to your computer via a card reader. Download and install the data recovery software on your computer. Then, run the software and choose a recovery module.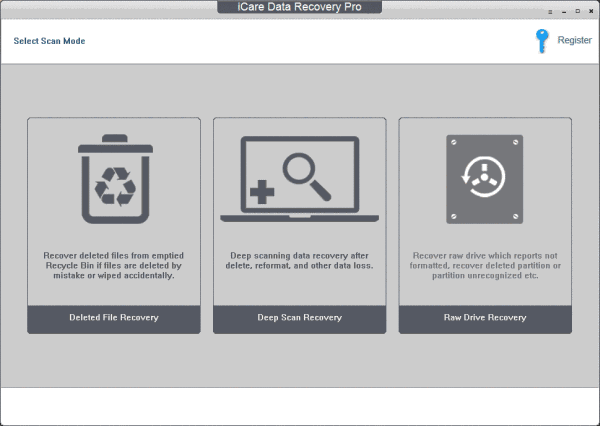 Step2. Choose the memory card and then you just need to wait when the software is scanning it for lost files.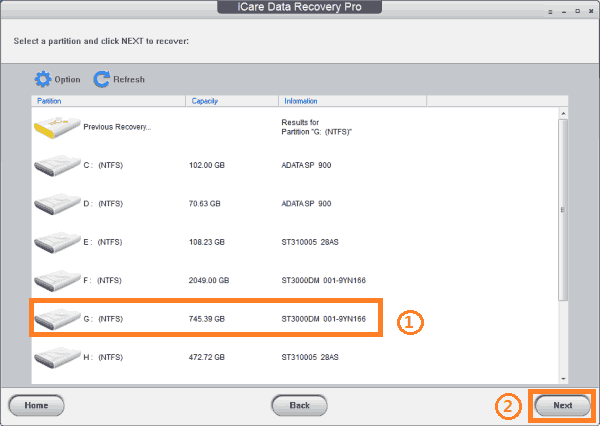 Step3. You can preview the found photos and office files. Then, you can choose all needed files and save them to a different location.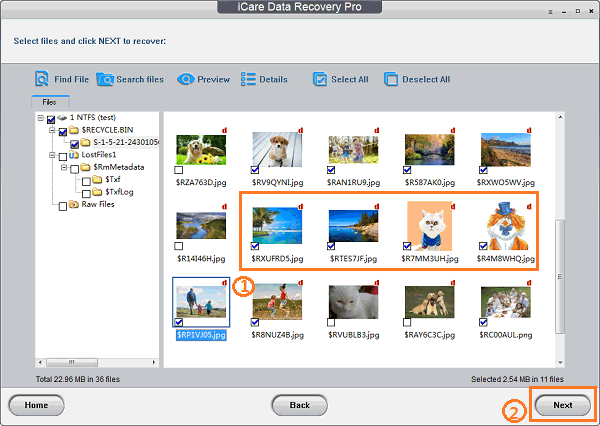 Retrieve lost pictures off formatted memory card by unformat file restore
You may think you have done irreparable damage to your memory card and there is no way in which you will be able to retrieve the data.  Odds are, iCare Data Recovery will find a way to help you.  If you don't see your specific scenario in this article or on any of the informative links, download the software for free and navigate the menu items to see if you can find a way to let the software undo format memory card and retrieve pictures for free.
What do I do in the meantime?
Absolutely nothing – as far as your memory card is concerned, anyway.  If you are not – for whatever reason – yet able to download iCare Data Recovery, keep your memory card free from further use.  Even though you may be able to retrieve some of the images off the card, there will be a certain amount missing by the time you perform any of the actions available to you with the software.
The longer you wait, the less the odds are of your being able to retrieve your otherwise lost data.  For most, the cost of the software is well worth the investment, because it erases the possibility of costs in the future not only to your pocket book, but also to your sanity.
Losing pictures and other data because of formatting problems or hardware failure is difficult on many levels.  It not only leads to financial distress for those who make a living using the data they've collected; it can also mean losing a ton of sentimental photographs that you though you'd be able to cherish for a lifetime.
If you have a corrupt memory card and are afraid you will never retrieve your data, see if iCare Data Recovery Pro can help you.
How Do I Format a Memory Card for My Camera?
If you use a memory card in different digital cameras, the memory card might be corrupted due to incompatibility problem and you may receive error message like that memory card needs to be formatted before you can use it. If you receive such kind of error message, how to format a memory card for digital camera and make it work normally? If a memory card stops working normally after putting it in different digital camera, you can format the memory card in the camera. If there is important data on the memory card, you can connect the card to your computer and use data recovery software to extract files off the memory card. Then, you can insert the card to your camera again and format it.
What Does Formatting a Memory Card Do??
Formatting can erase everything stored on a memory card and prepare the card for new data storage. Usually, you can format a memory card to free up space on the card. What is more important, you can format a memory card when it requires formatting and changes to RAW file system.
You may mistakenly format card in Android phone, digital camera or PC. If you do not want to lose precious photos from formatted memory card, you had better backup important data regularly.

Besides unformat memory card files photos, this program is also able to restore files off RAW drive, memory card like sd card says not formatted error and becomes blank, restore files from recycle bin etc.
---
Related Articles