Memory Card Is Not Detected in My Nokia Phone
"Hello! I got a problem with my memory card because it is not showing in my Nokia mobile phone. The memory card contains many images, music and videos, but I can no longer access any of them since the memory card is not showing on my phone. Can anybody tell me how to repair the problem and get back files off my memory card? Can I download free photo recovery software for memory card"
"I bought a new Nokia mobile phone, but it cannot detect my SD memory card. It said that no memory card is inserted when I attempted to read files, but the problem is that the card is inserted in the phone properly. How can I recover files from the SD card if it cannot be showing on the phone? Is there a way to format SD card in digital camera?"

Quick fix -> SD card not detected in mobile phone fix
Part1: Recover Data When Memory Card Is Not Working in Nokia
Free Memory Card Recovery

Download iCare Data Recovery Pro Free to recover files from mobile phone camera memory card including photos, videos, music...
Step1. Connect the memory card to your computer. Download and install the iCare Data Recovery software to the same computer. Then, you can run the software and choose a recovery module.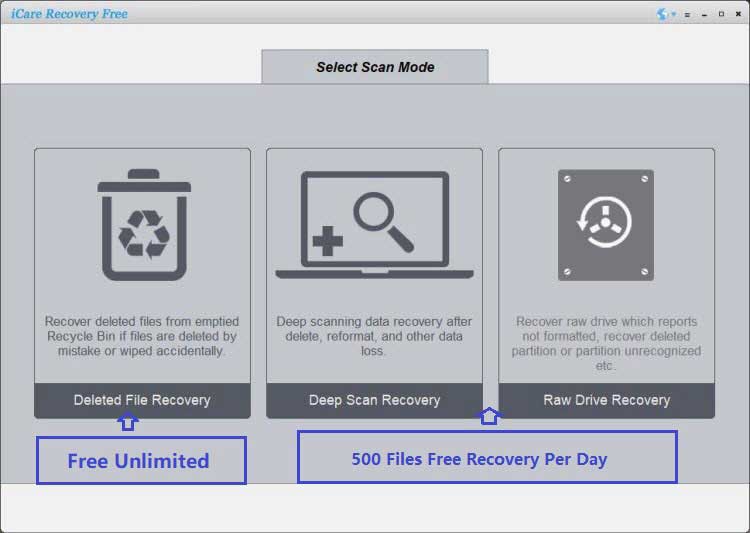 Step2.  Choose the memory card as aim disk so that the software can scan it. You just need to wait before scanning is finished.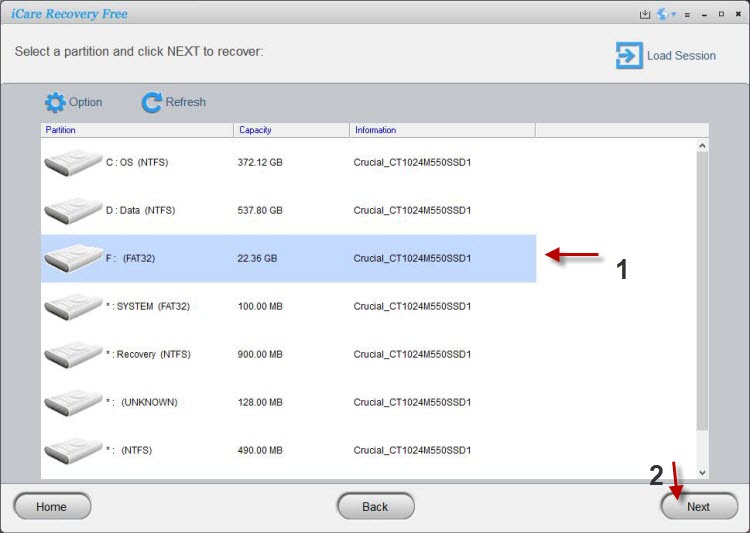 Step3. After scanning, you can preview images and similar types of files. Then, you can choose all needed data and save it to another location instead of the original memory card.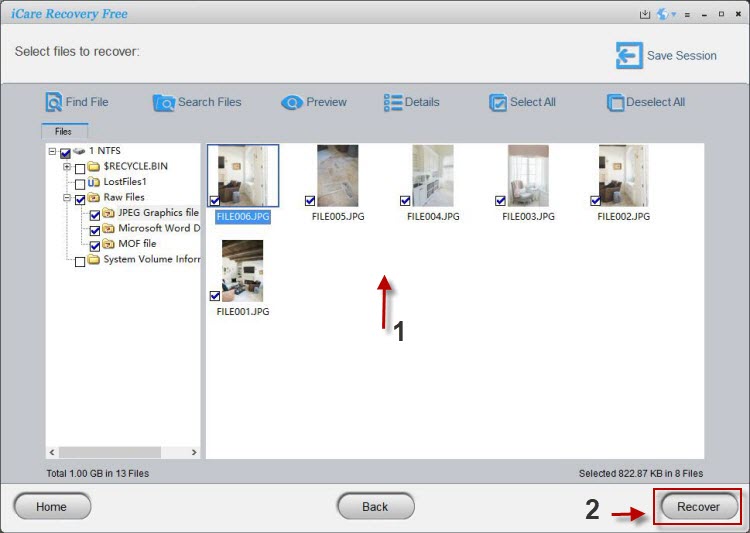 iCare Data Recovery can deep scan a memory card when it cannot be detected by mobile phone so that you can get back lost files. This data recovery software helps recover various kinds of files such as images, music, videos, etc from SD card, XD card, CF card, TF card, memory stick, etc for not only Nokia phone but also other brands of cell phone. You can follow the tutorial below to recover deleted files from memory card in mobile Nokia.
Part2: Memory Card Corrupted Repairing using cmd
You need to take the microSD card out of the Nokia phone and then connect it to pc for a repairing.
Also read: 7 free memory card repair tool

Part3: Format sd card to let Nokia phone detect the microSD card
To format an SD card and make it detectable by a Nokia phone, you can follow these steps:
Insert the microSD card into the appropriate slot on your Nokia phone. Make sure it is properly inserted and secured.
Turn on your Nokia phone and go to the home screen.
Open the "Settings" app. You can usually find it in the app drawer or by swiping down from the top of the screen and tapping the gear icon.
In the Settings menu, scroll down and look for the "Storage" or "Storage & memory" option. Tap on it to open the storage settings.
Within the storage settings, you should see the microSD card listed under "Portable storage" or "SD card." Tap on the microSD card option to access its settings.
In the microSD card settings, you may have an option to "Unmount" or "Eject" the card. If so, tap on that option to unmount the card from the phone.
Once the microSD card is unmounted, you should see a "Format" or "Format SD card" option. Tap on it to start the formatting process.
A confirmation prompt may appear, informing you that formatting the SD card will erase all data stored on it. If you have any important data on the card, make sure to back it up before proceeding. If you're ready to proceed, confirm the formatting process.
The formatting process will take a few moments, and you will see a progress indicator on the screen. Do not remove the microSD card or turn off the phone during this process.
Once the formatting is complete, your Nokia phone should recognize and detect the microSD card. You can now use it to store files, photos, videos, and other data on your phone.
Note: The steps provided here may vary slightly depending on the model and version of your Nokia phone, as well as the operating system it is running. However, the general process should be similar across most Nokia devices.
Memory Card Not Showing Data
Have you met the situation that memory card is showing as a storage media on your phone but there is no data on the card? In this situation, you should remember not to write any new data to the card and then use data recovery software to recover lost files. Here are some possible reasons why memory card is not showing data:
1. You mistakenly wiped data from the memory card due to deletion or formatting.
2. Memory card is corrupted due to virus infection, bad sectors and more other reasons.
3. Anti-virus software removed all files after connecting the memory card to your computer.
Also read: sd card full but not showing files
Last updated on Sept 14, 2023
Related Articles