RAW Kingston USB Flash Drive Data Recovery
To recover data from a Kingston USB flash drive with a RAW file system, it's essential to employ a professional data recovery tool. USB flash drives have substantial data storage capacities, and encountering a RAW file system can be frustrating. If you're unable to access all your data when your Kingston USB flash drive reports a RAW file system, you may be wondering if you can format the drive from RAW to FAT32. If you're unsure about how to resolve this issue and recover all your inaccessible data, you'll find a solution here.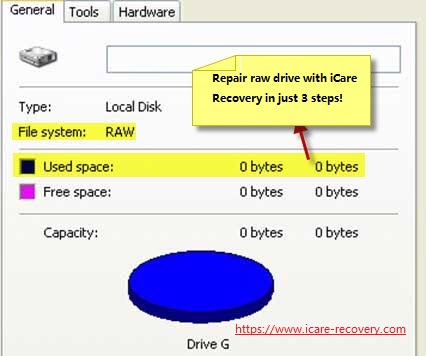 Recover RAW Kingston USB Flash Drive without Formatting
You can recover data by using iCare Data Recovery Free when your Kingston USB drive reports RAW format error. This data recovery software works on Kingston flash drive or other brand of USB drive to restore previous inaccessible data such as images, videos, music, documents, emails, etc. This data recovery software helps recover data within about 3 simple steps:

Step1. Download and install iCare Data Recovery on your computer. Insert the Kingston USB flash drive and select a proper scan mode after running the software.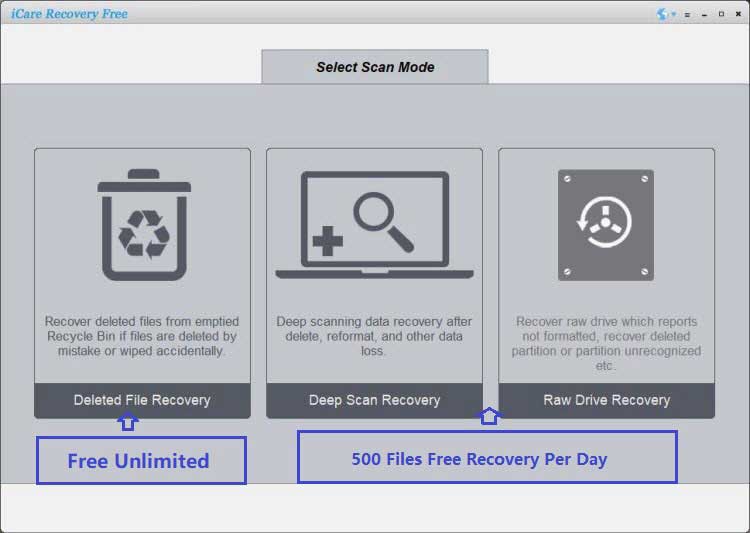 Step2. Choose the RAW drive as aim disk and the wait the software to scan it for lost data.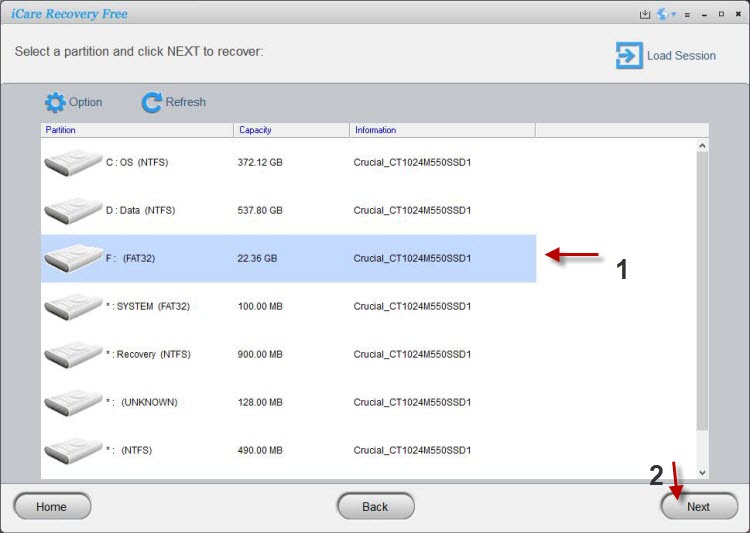 Step3. You can preview the found files after scanning and then save the previous inaccessible data to another drive.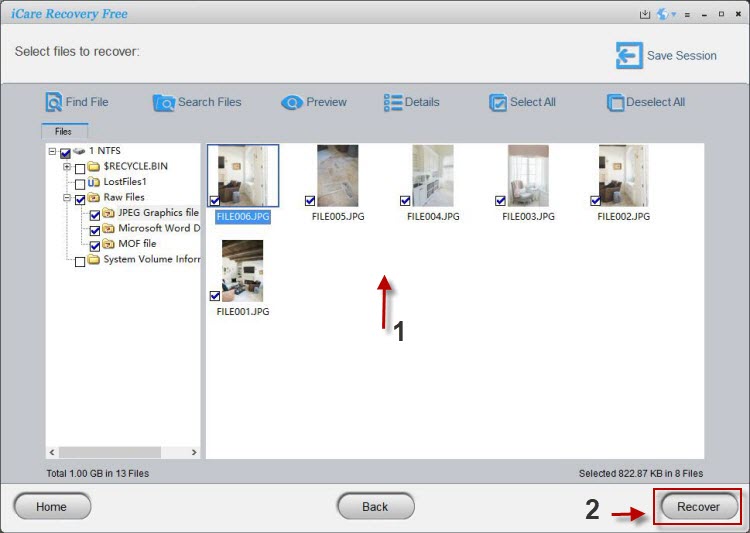 Also read: raw usb drive data recovery
Convert/Format RAW Kingston USB FAT32
When kingston pendrive converted to raw from fat32/ntfs, you may use the following raw converter to format kingston fat32/ntfs.
See how the raw formatter worked in the video
Also read: 8 ways to format usb, or how to fix raw flash drive
FAQs Related to Kingston USB Drive Shows RAW File System
"My Kingston USB flash drive is not formatted and its file system shows RAW. When I double click the RAW drive, Windows says to format the drive. When I format the RAW drive, Windows system prompts formatting will erase all data on the disk. What can I do to fix the raw file systems error without erase any data from the Kingston USB flash drive?"
"I failed to open my 4GB Kingston USB drive because it shows RAW file system. I want to know is there any way to convert Kingston 4GB flash drive from RAW to FAT32 and get back all inaccessible data?"
"My USB flash drive turns to RAW format. Can I recover deleted files from flash drive using cmd when it has RAW file system?"
"Windows system says my Kingston flash drive needs to be formatted, but formatting will delete everything on the drive. How can get back my data from the inaccessible USB drive before formatting?"
For all similar FAQs above, you can use iCare Data Recovery to restore data from inaccessible Kingston flash drive and then you can format USB flash drive to convert RAW to FAT32 or NTFS.
Also read: kingston usb repair utility
The Bottom Line
iCare Data Recovery supports for data recovery when Kingston USB flash drive says RAW file system on Windows 10, XP, Windows 7, 8 and Windows Vista, and more. This data recovery software enables you to restore all data without hurting the RAW Kingston flash drive.
For RAW drive error fixing, you need to format the USB drive or run CHKDSK tool to check error. Please go to this page if you have problem to check USB thumb drive for error - CHKDSK is not available for RAW drives>>
Last updated on Sept 14, 2023
Related Articles