HP USB Repair Tool Free Download
Background
HP pen drive repair tool for corrupted v220w, v250w, v165w 4gb usb stick is needed since the HP usb flash drive is not working or not detected on Windows computer Win10 or 7? Or hp pen drive is not detected in mobile? Here are some easy hp pen drive repair utilities to fix errors on the usb stick.
HP Drive Repair Utility on Windows 10
If your HP flash drive or hard drive is not working properly, you may repair it with error-checking on Windows 10 with its built-in function. How to start the repairing? Here are the steps.
Connect your hp flash drive or hard drive to Windows 10 in its usb socket
Open 'This PC', right click your hp usb, and then select option 'Properties'
Select tab 'Tool' -> Click 'Check' in column 'Error-Checking'
Click 'Repair drive' to start fixing the errors on your hp usb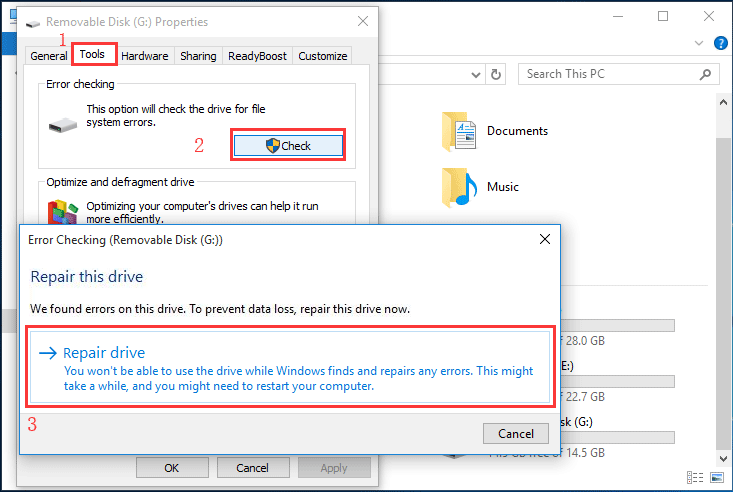 This would fix bad blocks and some potential file system errors on hp drive. If your drive is still corrupted, here are 8 ways to repair damaged flash drive free
HP USB repair tool on MAC
If there is just mac computer, HP usb drive repairing can be handled with mac disk utilities that powered with repair function.
You need to insert HP flash drive to MAC at first, and then open First aid by the following
Here's how to run First Aid on your Mac to check if there is a problem with your disk:
Open Disk Utility.
Select your device that you are having problems with from the sidebar.
Click on First Aid.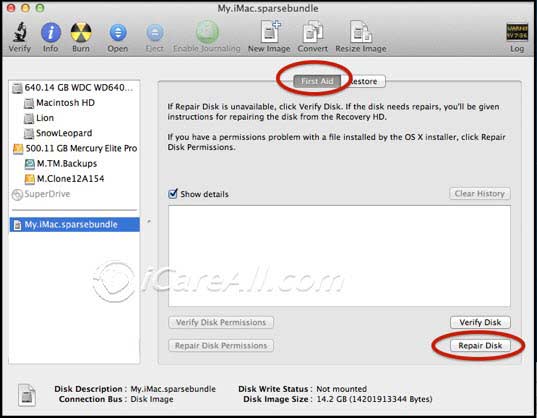 Also read: how to repair flash drive on mac [5 free ways]
Question: Can I repair corrupted hp usb on android with otg?
Answer: The android phone format option would let you format your hp flash drive that makes kind of repairing, or you may find a computer from family or friend to try other ways to repair the damaged flash drive.
Hot Articles
External resource