Error - Floppy Disk Not Formatted
Floppy disk not formatted?
Files on the floppy disk cannot be read?
Data formatted error?
Can't format your floppy disk?
The drive is not ready to be read?
Solution - iCara Data Rocovery Software---fast easy data rocovery tool
As we all know, spilled water cannot be regained again, sometimes we will meet some mistakes on our computer, but the different thing is that the lost data can be ragained, but spilled water can't. we may meet the problem that is floppy disk not formatted error, but don't be worried, because it's not spilled water, we can regain our data with the help of some software, one of the most helpful software is iCare Data Recovery.
Floppy disk not formatted error is a kind of common problem that we may meet. When you want to read the data on the floppy disk,there's a letter stating that the disk haven't been formatted,but if you want to format it ,you can't format it either. so how can we do to solve this problem? Of course, there's iCare Data.
iCare Data Recovery - fast, easy data recovery tool.
iCare Data Recovery is a kind of effective software that can help us dealing with data lost problem, such as mp3 files recovery, videos recovery and memory card photo recovery etc. Nowadays only few of us use floppy disk to store or transmit our information, we often use USB to help us store and transmit our data. But don't worry if you are a floppy disk user, iCare Data Recovery can help you deal with the problem.

Steps to Recover Files from Unformatted Floppy Disk

Step1. Download and install the data recovery software on your computer. Launch the software and select a recovery module.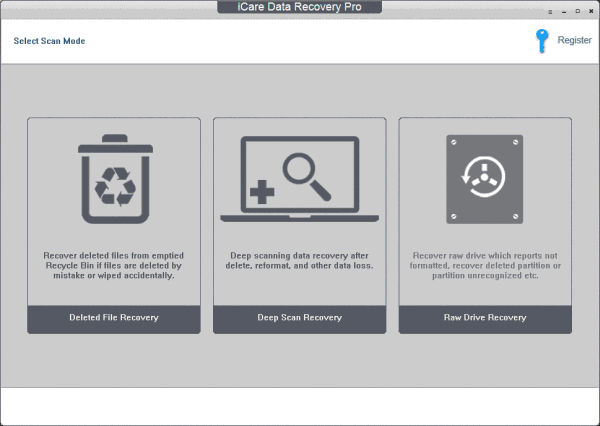 Step2. Choose the floppy disk and let the software scan it for lost files. You just need to wait when the software is scanning.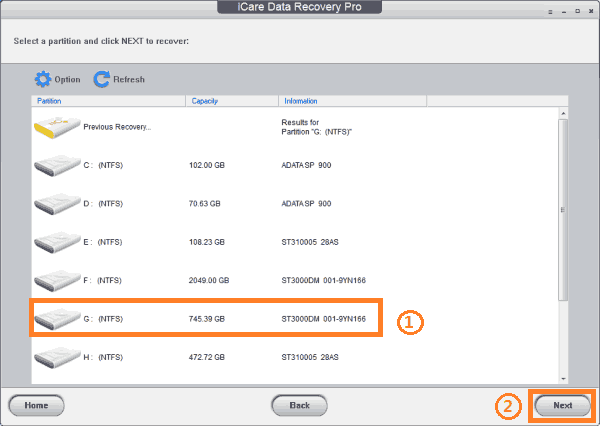 Step3. You can preview the files after scanning. Then, you can select the files you want to recover and save them.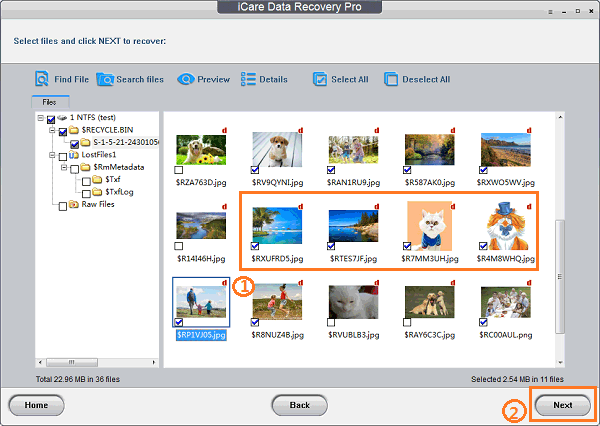 Fix Not Formatted Error on Floppy Disk
Floppy disk is storage media which was used in personal computer in earlier times. Floppy disks include internal floppy disk and external floppy disk. You can fix the not formatted error by formatting floppy disk.
==>> Related Article - Windows Is Unable to Format Error Fix>>
---
Other resources related with floppy disk not formatted
Here are some similar problems you may meet:
      Floppy disk not format?
      Data lost.?
      Floppy disk cannot be read?
      The disk is not ready?
      Floppy is not accessable?
Memory Card Not Formatted
Memory card is an important storage device for mobile phone and digital camera users. If memory card warns not formatted message, you may lose important pictures and videos off the card. Therefore, it is necessary to use iCare Data Recovery to get back files off the unformatted memory card. Before getting back lost files, you should not format the memory card. What if you mistakenly reformat memory card before data recovery? Do not worry! In this situation, you should avoid writing any new data to the formatted card. Then, you can run the data recovery software to restore files after formatting CF card, XD, SD or other types of memory card.
Here is a use's experience
I have used my floppy disk for a few days. But nowadays I have some problem with it, when I want to use it to transmit my information, but when I insert it into my computer, Windows cannot read it, and there's a letter saying that it need to be formatted, but I press Format, it doesn't work, if I press Exit, I can't get my data, I asked a lot of friends for help, they all think that since they don't use it very often, so they don't know.
I was very depressed, I really want to get my information, but one day I heard that iCare Data Recovery can do that, so I had a try, but to my surprise, it's really help me lot. So, if you have the same problem, just try to use iCare Data Recovery, it's really good for data recovery after format or not formatted error.

---
Last updated on Aug 30, 2021
Related Articles