Floppy Disk Data Recovery - try iCare Data Recovery Pro
Floppy disk data loss
Floppy disk not recognized by PC? Floppy drive has virus and won't be detected by PC or report damaged by PC? Floppy disk is RAW? Floppy disk is formatted by mistake? Don't worry, iCare Data Recovery helps you restore files from floppy disk. If your Floppy disk or system crushed and it coupled with data lost, you may feel it's really a nightmare. Before deciding to recover your floppy disk, you need to check whether it has been physically damaged, if the files lost problem is not physical but other problems like human error ie reformat mistake, software error ie software failure, system crashed, virus attack,floppy disk not formatted... Then files from your floppy disk can be retrieved.
Steps to Recover Files from Floppy Disk
Step1. Download and install the data recovery software on PC. Launch the software and select a recovery module.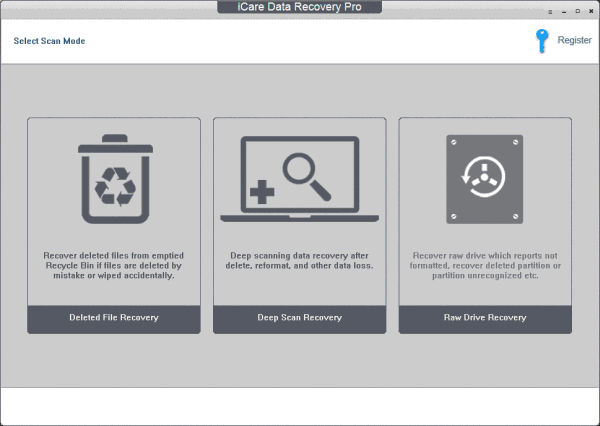 Step2. Choose the floppy disk as aim disk and let the software scan it for lost files. You just need to wait when the software is scanning.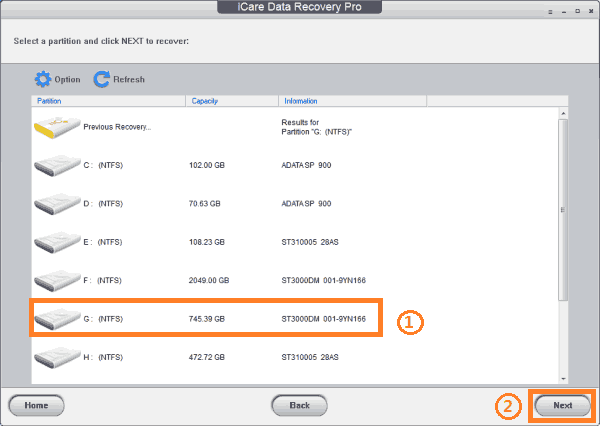 Step3. You can preview the files after scanning. Then, you can select the files you want to recover and save them.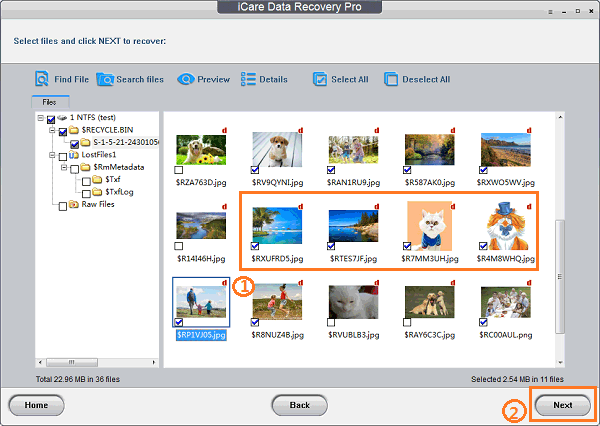 Related Resource
Floppy disk data recovery tips
One thing that needs to be emphasized is that if you hear noises or your floppy disk is calling a serious problem, and then turns down your computer immediately. When faced with this point, remembers that only professional data recovery software company can examine your floppy disk, and keep in mind that the longer you run your system, the more possibilities your data will be permanently lost.
Back up is a point
Although most people know that backing up is a key to do with data lost, but few of them do it, then can't realize it until his or her floppy disk datahas really lost. Having a comprehensive backup plan can help you a lot, even if your floppy disk has been mechanically damaged, you still have backup data. Better make a backup plan in case floppy disk is crushed suddenly.
Has your floppy disk's data really lost if it has a software issue?
If you have had your floppy disk crushed, you might think that there's no chance to recover it, actually if it is not a mechanical error, it can be recovered. The reason why we can't read our data anymore is that Windows has listed it as available space for future use, so don't be worried, you can turn to some professional data recovery software. iCare Data Recovery Pro can help us with floppy disk data lost problem.
iCare Data Recovery Pro is a professional data recovery software, having it, data lost won't be a headache. It can help you with different kinds of data lost problems including floppy disk data lost.
Key features of iCare Data Recovery Pro:
Recover files from deleted floppy disk.
Recover data from hard disk.
Deal with hard drive not formatted error.
Recover files from flash drive.
Floppy disk is not formatted error.
Floppy disk is not accessible.
After you click recovery, iCare Data Recovery Pro will begin to search and it will find out all the data on your floppy disk before the crush, so you need to choose the data that you really want to recover.
User's experience
Wow, your iCare Data Recovery Pro is really a great data recovery software. One day I want to get my files on my floppy disk, it worked well all the time, but that day, something wrong happened, I heard a loud noise after I insert it, I felt nervous suddenly because the files on my floppy disk is very important, and it is related to my work, I turned my computer and tried it on other computer, it also didn't work. I turned to some of my friends who are good at computer, and they told me that they can't do it and they suggested me to use iCare Data Recovery Pro, I felt confused, but I still had a try, surprisingly it worked very well, so I stored it for future use. Many thanks to you iCara Data Recovery Software
Last updated on Nov 01, 2022
Related Articles