Accidentally Cleaned Wrong Disk with Diskpart - Fixed
Background
A user who cleaned the wrong pen drive with diskpart clean
The diskpart clean command cleaned my flash drive when I mistakenly select the flash drive as targeted drive for cleaning. The process was finished very quick and the files were all gone.
Diskpart clean all wrong disk volume user
I used diskpart clean all on a wrong volume, is it possible to recover files from the disk volume? I closed the command box once I knew I did a wrong diskpart clean all command on an incorrect volume.
A user who cleaned the wrong drive (hard disk drive) with diskpart clean
I cleaned wrong drive with diskpart clean command by mistake, and my files were gone all of sudden before I could stop the clean command. Is there any way to undelete files from cleaned disk drive with diskpart or other tools?
Diskpart command cleaned wrong hard drive accidentally? How to recover cleaned data from diskpart clean, clean all? We will give the answers to you.
Where were files once the disk was cleaned?
Diskpart clean command on wrong drive by mistake? Will diskpart clean destroy exisitng data?
The files were removed once you use diskpart clean or clean all command. They are not put into the recycle bin on your computer. The cleaned files were not destroyed permanently. They can be restored with professional undelete tools such as iCare Pro free.
Diskpart clean wrong disk fix
No matter diskpart clean or clean all did a wrong disk volume or partition, diskpart removed files can be restored by professional tools.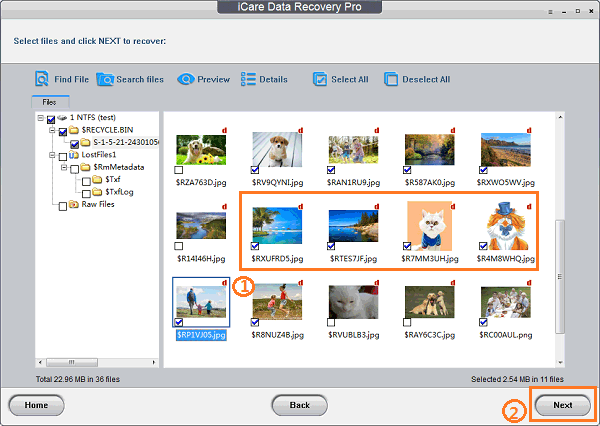 Here are the steps to undelete data from disk volume. Download and run iCare Pro on your computer
Open it, select 'Deep Scan Recovery' that provides deleted data recovery
Wait it to show your files
Restore your files from the list
Also read: undo dispart clean
Note: Diskpart clean all is to write 0 on every sector of your disk volume, which won't be possible for a recovery. Solution: turn to a local manual data recovery center for help.
FAQs
Question: How do I use diskpart to reverse cleaned disk?
Answer: Dispart does not provide a reverse for a cleaned disk no matter you used clean or clean all. Third party professional tools can undo delete from disk clean.
Question: How do I cancel diskpart clean if I cleaned a wrong drive?
Answer: There is no way back to stop or cancel diskpart clean if you clicked 'Enter' after type 'diskpart clean' or 'diskpart clean all'.
Question: Diskpart cleaned wrong sd card, how to reverse the clean?
Answer: If diskpart cleaned an incorrect memory card, the data can be restored with professional tools.
Hot Articles