Summary

Is your CPU fan not working? The boot logo doesn't show up when your turn on your computer? Is there no fan working voice when you turn on your computer? Don't worry, this article will tell you how to solve the problem when fan stop working.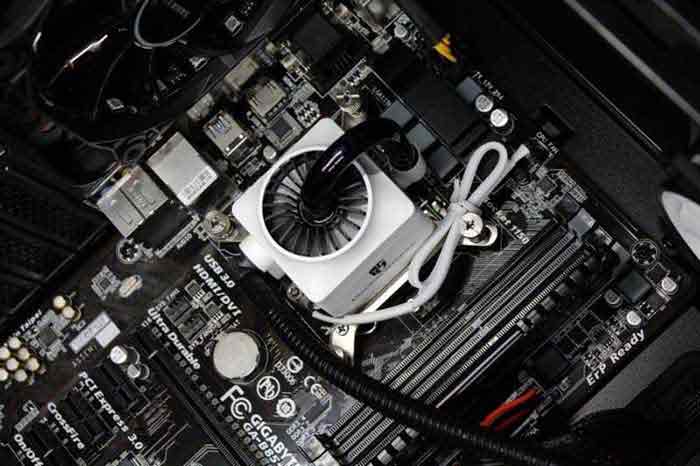 Repair CPU fan stopped working
Solutions for CPU Fan Not Working
Video - How to repair CPU when it was not spinning
1. Check the Connection of CPU Fan to the Motherboard
When the BIOS reports CPU not working, it is necessary to open the computer case to check if the CPU fan is connected to motherboard properly and well. You only need to plug the CPU fan correctly to the power plug to fix this problem.
2. Reinstall the CPU Fan on the Motherboard of Computer
If your CPU fan is not install well on your motherboard, your CPU fan will also stop working normally, you just need to open computer case and install the CPU fan again to make it be installed perfectly on the computer's motherboard.
3. Clean the Dust in the CPU Fan
You can oil the fan bearing to make it work normally. To clean CPU fan, you need to turn off the computer and open the case. Then, you can use a small brush to wipe dust or dirty things on the fan. After wiping dust or dirty on the fan, you can use some oil to lubricate the fan bearing. Please be careful in case of spraying other components of computer.
4. Refresh Your CPU Bearing
If the CPU fan has been used for a long time, it will stop working, because the bearing needs machine oil to make it work smoothly. Then you can add some machine oil on it to make it alive.
You can uncover the top of the CPU fan, drop one or two little drop machine oil to the axis of the CPU fan, that will make your fan work better.
5. Replace a New CPU Fan
When you realize that the CPU fan is going to be damaged, you had better replace it with a good one before it stops working completely to prevent your computer from booting.
How to Buy a Proper CPU Fan for PC?
Except for the bad contact of CPU fan that causes CPU fan to stop run, most of time the problem is caused by the CPU fan itself such as bad quality, CPU fan damage, etc. Therefore, it is very important to buy a proper and good CPU fan for your computer to avoid such kind of problem.
1. Today, famous CPU fan manufacturers include ADATA, Intel, Corsair, DEEPCOOL, FujiFilm, TT, COOLMASTER, etc. You had better but a CPU fan that is well-known to all, which has a quality guarantee.
2. You should check the CPU on the motherboard firstly to avoid the mistake of buying an inadequate fan with your CPU.
3. Buying a CPU fan, one of the most important things is its heat emission effect. A fan with good heat emission protects the CPU from being overheated so as to protect your computer from sudden shutdown or even being corrupted.
Symptoms of CPU fan stop working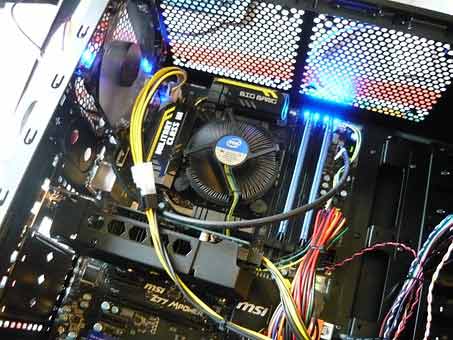 repair the CPU fan stopping working
CPU fan is the fan installed on CPU, which is used to cool the CPU preventing it from heating or causing CPU damage. Every time when you boot your computer, you can hear some noise, which is made by the CPU or case fan. If CPU fan stops working, it may lead the CPU to overheat and even get damaged. However, CPU fan not working is a common problem, which occurs frequently on both desktop and laptop.
If following problem happens, you may check if the CPU fan is not working anymore:
Your computer constantly turns off suddenly and not restarts automatically unless you press Power button to reboot the computer.
Computer cannot boot anymore. If PC cannot boot, you may check if it is CPU fan not working that causes to damage of the motherboard.
When you turn on your computer, the boot logo doesn't show up, or there is no CPU fan working noise.
When your computer working for a long time and the computer is in a high heat, but your still can not hear the CPU fan working noise.
When you open the computer, the fan on CPU is not moving.
You can install some computer inspector tool on your computer, which can inspect if all hardware or software works normally on your computer. When CPU fan is not working, the software will warn you.
Your computer screen just turn black or blue, even worse, it just burn your CPU, and you can only change a CPU.
Harm of CPU fan stopping working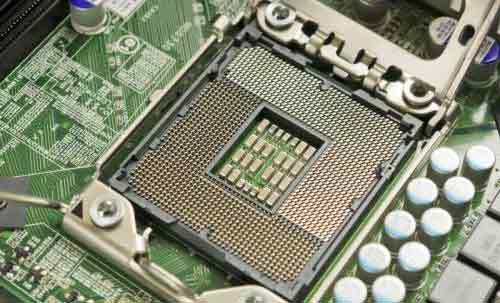 Harm of CPU fan stopping working
When CPU fan does not run, it probably causes many troubles, including:
1. PC frequently shuts down without any warning, which may causes system crash or data loss. For example, you may not save the data when the computer shuts down all of a sudden, after which all data gets lost when you reboot your computer.
2. If CPU fan does not work, it may damage the CPU and even damage the motherboard, in which situation your computer will become unbootable.
In fact, it may cause some other damage to your computer when CPU fan is not working. Therefore, it is necessary to fix the problem when you realize it.
Reasons of CPU Stopping Working
This probably might be caused by different reasons. You can use proper methods to fix the problem in different situations:
1. BIOS Reports CPU Not working, But It Works Normally in Fact.
So far, ATX motherboards have the ability to monitor the fan temperature and fan speed of your CPU in BIOS settings. Thus, you do not need to open computer case, but you can enter BIOS settings when booting your computer to check the CPU fan speed. However sometimes, BIOS cannot monitor the CPU speeds and temperature, so you may think that the CPU stopped working.
This problem probably because the power cord of CPU fan is not connected to the power plug of motherboard, but it is connected to other place. For example, you plug the CPU fan to the power plug of case fan. This, BIOS probably fail to monitor the CPU fan and consider it to be unworkable.
Also this situation can be caused by the contact problem, if the CPU fan's power cord has a poor contact with the motherboard, the BIOS will also report CPU not working. And there is another reason that CPU fan has a bad quality, which is the most likely reason when CPU fan stop working.
2. CPU Fan is Not Installed Well on Motherboard
CPU is installed on motherboard of computer, and the CPU fan is installed on CPU. If the CPU fan is not installed well, it might stop working normally.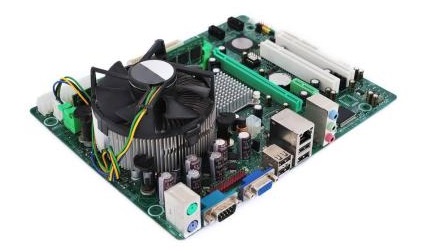 install the CPU fan on the motherboard
3. CPU Fan Save Dusts
When your computer has been used for a long time, it may contain lots of dusts. If CPU fan has a lot of dusts, it will slow down the speed of the CPU, and it may also cause the CPU fan to stop working normally. You need to clean the CPU fan to keep it always clean in order to ensure the normal function of CPU fan.
4. The Bearing of the CPU Fan is Stuck
If your CPU fan stop working, it may also because the bearing of the CPU is stuck after a long time use. This is a common problem which will happen during 1 or 2 years.
5. CPU Fan is Broken
CPU fan is a component, which might be broken after being used for several years. Usually, if the CPU fan is broken, it will stop running.
When you often meet following situations, it is necessary to check ifthe CPU fan is going to be damaged :
It makes strange and loud noises every time you start your computer CPU fan runs normally at the beginning, but it stops working after booting computer for a while
6. CPU Fan Not Working Desktop / Laptop
Both desktop and laptop need CPU fan in order to keep the normal running of computer.When the CPU fan of desktop or laptop does not run, the methods to find the CPU fan and fix or replace it might be different.
For a desktop, you need to open the computer case and remove the motherboard so as to find the CPU on it. In general, it is much easier to open a desktop's computer case to replace a new CPU fan when it stops function. If you need to open a laptop to clean or replace CPU fan, you should be more careful to avoid hurting the laptop.
Related Articles