Convert Kingston RAW Micro SD Card to FAT32
Last updated on 06/02/2018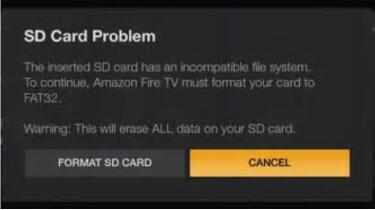 "I have tried all my best to access the Kingston micro SD card but failed. Windows system recognizes the micro SD card as a RAW drive. When I click the card to open it, Windows pops up an error message that disk drive needs format. The original file system of this micro SD card was FAT32. So is there any way to change file system of memory card from RAW to FAT32 without touching original data. Or can I use any tool for micro SD card recovery without formatting?"
"Windows asks me to format my Kingston micro SD card when I connected it to my computer, but I still have some precious pictures inside the card. How to fix the unformatted RAW SD card without resetting it? I tried to run CHKDSK utility, but it reports CHKDSK is not available for RAW microSD card.."
Solution - RAW Micro SD Card Data Recovery with Software
When you find that your micro SD card is saying RAW file system and receive not formatted error message, you need to use professional data recovery tool iCare Data Recovery Pro to rescue data off the RAW micro corrupted SD card. The data recovery software is a read-only tool and can extract files from a RAW card without modifying or deleting any data from original place. This data recovery software allows you to restore any type of file from RAW Kingston micro SD card and other memory card even if you cannot access the memory card due to RAW file system. When files are restored from the RAW card, you can format the card to convert RAW to FAT32
Steps to Recover Files off RAW Kingston Micro SD Card

Step1. Plug the Kingston SD card to your computer. Then, download the data recovery program on the same computer. Finally, you can run the software and select a recovery module.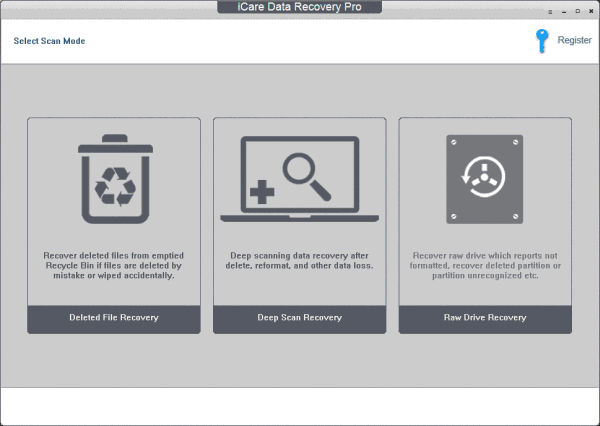 Step2. You need to select the RAW SD card to scan.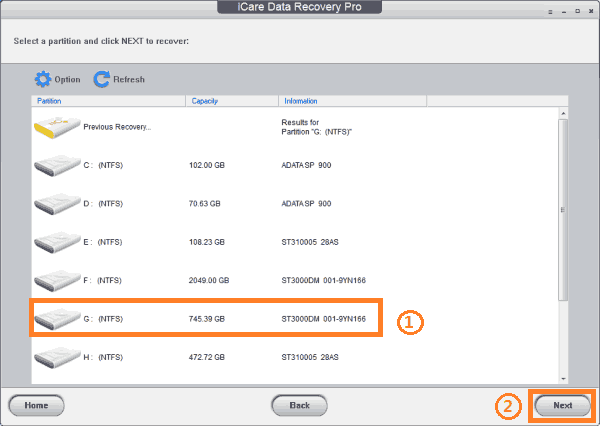 Step3. Once the scanning is finished, you can preview found files. Then, you can choose files you need.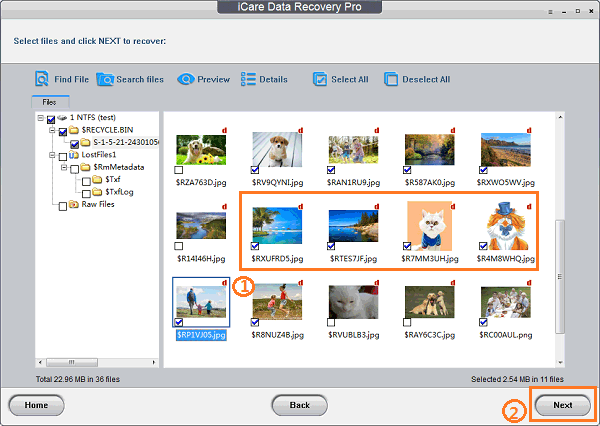 Kingston Micro SD Card RAW File System
Along with the wide usage of smartphone, memory card is widely used by many people. Micro SD card is a popular type of memory card, while Kingston is a famous brand of memory card. Different kinds of problems can occur on some micro SD card which has bad quality. Even the micro SD card which has good quality can also meet various problems, while RAW micro SD card is a common problem. As you know, a micro SD card which can function normally often has FAT32 file system. If the Kingston micro SD card changes to RAW file system, no device can recognize it. So you need to convert it back the FAT32 file system if you still want to use the micro SD card in your mobile phone or other device.
Kingston Micro SD Card Shows 0 Byte
Kingston micro SD card shows 0 byte when its file system has converted to RAW? Does it mean all data inside the micro SD card is lost? Well, since Windows system cannot recognize a RAW drive, the micro SD card shows 0 byte. However, as a matter of fat, all data is still intact inside the micro SD card. As long as you do not write new data to overwrite the original data, it will be remain there. Therefore, in order to avoid data overwriting, you had better format the RAW micro SD card after data recovery.
Convert RAW Micro SD Card to FAT32
When your Kingston micro SD card has RAW file system, or when the micro SD card requires formatting, you may want to format it to convert RAW drive to FAT32 or NTFS. The micro SD card can work normally again after formatting successfully. Usually, you can format a device to FAT32 or NTFS on Windows PC. However, most micro SD cards must be formatted into FAT file system to work normally in digital camera, mobile phone or other device. If you format a micro SD card from RAW to NTFS, you may find that the micro SD card is still inaccessible or unreadable in your digital camera or cell phone because it uses an incompatible file system.
By changing the micro sd card file system, you could simply use quick format when you connec the sd to the PC and let Windows built format command to let the sd be back to fat32 again for reuse.
RAW Error on SD Card like Mini SD, MMC, SDHC, SDXC
Kingston micro SD card is just one of popular type of SD card which is used by many people, the similar RAW drive error can also occur on other types of SD card like SDHC, SDXC, MMC, micro SDHC, etc. First of all, the data recovery program can complete data recovery from all types of SD card and other memory card like CF, XD, etc when it has RAW file system. In addition, you can format any memory card from RAW to FAT32 once data has been restored successfully.

Related Articles
Other Articles