Recuva Unable To Open Drive (HDD/SSD/USB/SD)
Background
Recuva is a free tool for data recovery from recent deleted files, however Recuva may be unable to open drive no matter it was your hard drive partition, ssd drive, usb flash drive or memory card when these drives were damaged, especially when they have no file system information or the MFT is lost.
What is File System, why Recuva failed to determine file system?
Answer: File system is like a gender for storage drives, it is a property set from Manufactories. The rules of file system is from Windows ranging from FAT, FAT12, FAT32, EXFAT, NTFS etc. When a drive lost its file system, it cannot be read by Recuva. However some other tools like iCare Recovery PRO is able to recover files from drives even without its file system.
Also read: recuva unable to scan drive causes and fixes [8 fixes]
What is MFT, why Recuva unable to read MFT?
Answer: MFT means master file table.
MFT, short for master file table, is the core of NTFS file system. MFT consists of one MFT item (also known as file record), and each MFT item occupies 1024 bytes of space. The first tens of bytes of each MFT item have a fixed header structure, which is used to describe the relevant information of this MFT item. The following bytes store "properties".
When the MFT is lost and Recuva fails to read the MFT, it fails to track the lost files on drives.
Solution: When Recuva unable to read MFT, you may use tool iCare Recovery Pro that can track files even when it's MFT is lost.
Here is a photo how this program will show you lost files after scanning.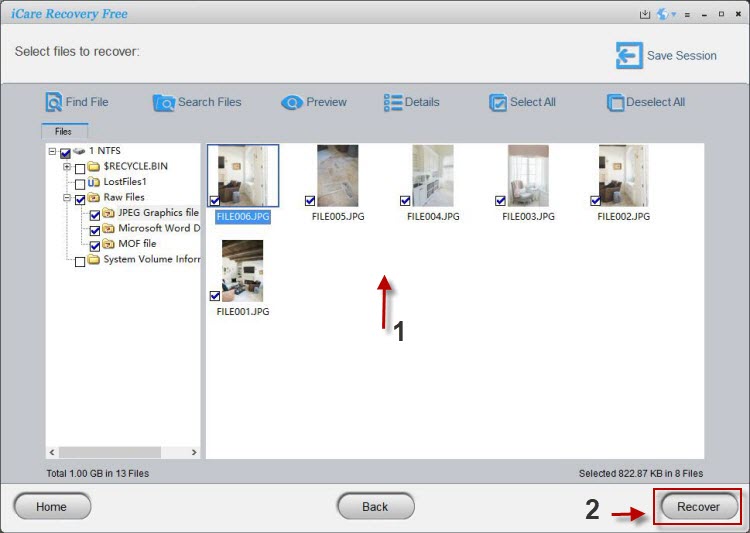 How to force Recuva open/scan drive?
If you want to make Recuva work and start scanning your drive, you can simple format the drive in Windows by a right click format, which would mostly work. Here is a quick guide that you may get your drive formatted in computer.
Insert your drive or card to pc with a card reader if it cannot be detected in pc
Open THIS PC, and you will see your drive show up in this window
Right click your drive/card, and the format option will show up in the popup window
Select Format... and then confirm the formatting
Restart Recuva, and then cancel the start-up wizard in Recuva, and start a full scan on the drive
Also read: recuva unable to scan drive causes and fixes [8 fixes]
Hot Articles