NTFS partition Recovery Software Free
Recovering NTFS Files After Delete, Format, RAW, Repartition, Corrupted etc. And more than ntfs file recovery on this page.
Content Navi
When you need to recover NTFS files, you can count on two programs to for help with different data loss scenarios, TestDisk and iCare Data Recovery Pro to help you accomplish your task quickly. 
With easy to navigate menu items on a user friendly control panel, iCare is helping hundreds of users every day perform complicated tasks with no concern that they will lose files. Working with hard drive partitions and other types of NTFS files means you are performing tasks that could result in lost or corrupt data between hard drives.
Part 1 - Undelete NTFS Partition with TestDisk (Delete, Repartition)
If you mistakenly deleted ntfs partition and want to undelete it, or if your disk ntfs partition has been repartitioned, you may try free tool TESTDISK that provide a safe ntfs disk recovery in command line interface. (Not for formatted ntfs partition recovery, nor corrupted ntfs partition, which is included in the part 2)
Video - how to recover deleted partition using testdisk free
Testdisk is especially efficient for lost partition due to delete, damaged partition table, repartitioned hard drive etc. However if you want to recover data after format ntfs partition, or when your partition is corrupted, you need to use the second tool in Part2.
Part 2 - Recover Data from NTFS Partition (Format, Corrupted NTFS Volume)
Step1. Download and install the data recovery software on computer. Launch the software and choose a recovery module.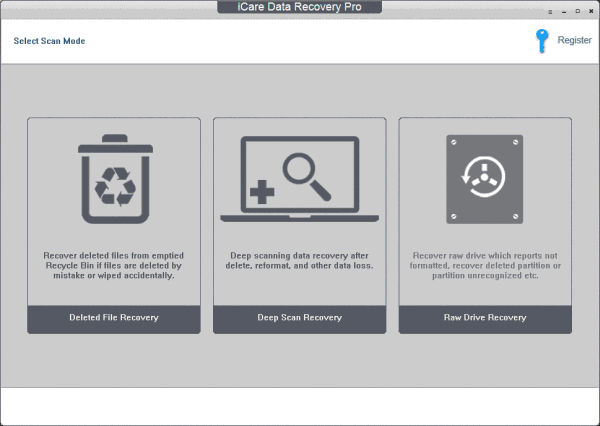 Step2. Choose the NTFS partition so that the software will scan it for lost files.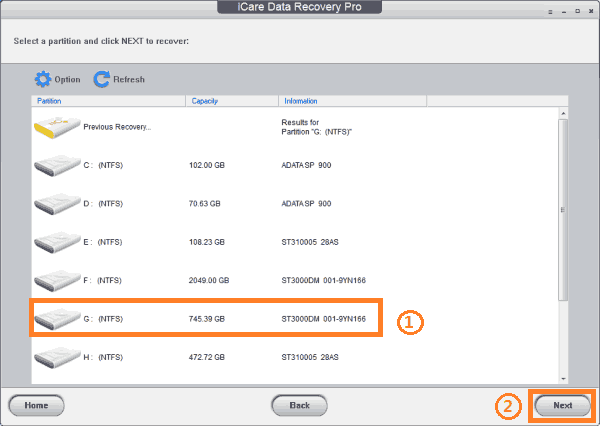 Step3. You are allowed to preview the found files when scanning is completed. Then, you can select the files you need and save them.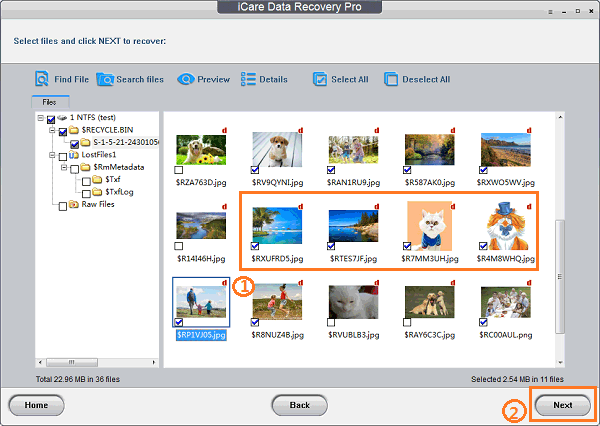 NTFS partition has been formatted, Corrupted, deleted, lost by damged partition table etc.
We have much to owe to technology, and partitioning hardware and supporting software has made it possible for users to store unlimited amounts of data without sacrificing computer performance.  There are times, however, when the hardware malfunctions; and in cases such as these, it's an excellent plan of attack to have iCare Data Recovery Pro installed to reverse the effects of technical difficulty that put your files and folders at risk.
Part3 - Repair Corrupted NTFS Partition using CHKDSK
Repairing corrupted ntfs drive no matter it was internal hard drive, or external usb disk/flash drive, chkdsk would help repair and remove bad blocks on ntfs drives for free.
NTFS Partition Not Detected Fix
NTFS usb or disk cannot be recognized? Repair it with mset.exe
If it's a usb flash drive that has ntfs file system and cannot be detected, you may visit the follow page for a complete solution.
Must try solution: usb drive is not detecting in Windows
Last updated on Nov 01, 2022
Related Articles