Memory Card Shows Blank Asking to Format
"I have about 1GB data (images, videos and music) on my 8GB memory card. However, when I turned on my digital camera today, memory card shows blank and has an unsupported file system. Trying to open my SD card copy some files, it says memory card needs to be formatted. What to do when a memory card shows blank and asks to be reformatted?Can I format the blank SD card and recover lost data? If data got erased after formatting, how to recover formatted memory crad data?"
Are you wondering what to do when memory card shows blank and wants to be formatted? This article will tell how to recover files from a memory card when it shows blank and unsupported file system. Usually, you can restore data from SD card that has unsupported file system, CF card RAW and XD card RAW error.
Recover Files When Memory Card Becomes Blank and Unformatted
If there are important files on the SD card, it's important to recover files off the card. Although memory card shows blank, all data is still stored on its original place. What you need to do is to use iCare Data Recovery software to extract data from the unformatted memory card. iCare Data Recovery is an effective and reliable data recovery tool for memory card, which can help restore images, music, videos, documents, etc from kinds of memory card, even when the memory card becomes blank and reports not formatted error.
Steps to Recover Files from Not Formatted Storage Card

Step1. Insert the storage card to your computer. Install iCare Data Recovery on your computer. Run this program and select a suitable mode to start.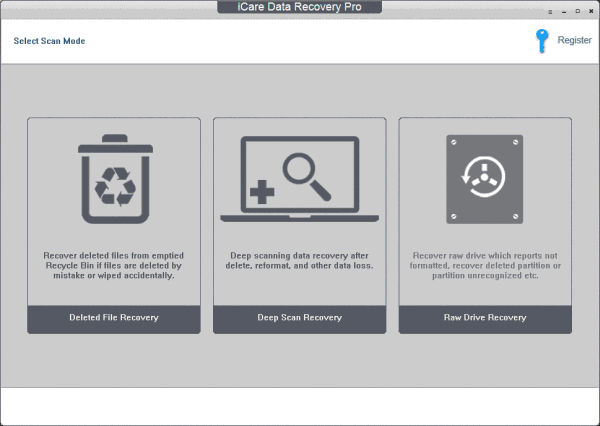 Step2. Choose the storage card to scan. Wait a few minutes, it will find your lost files .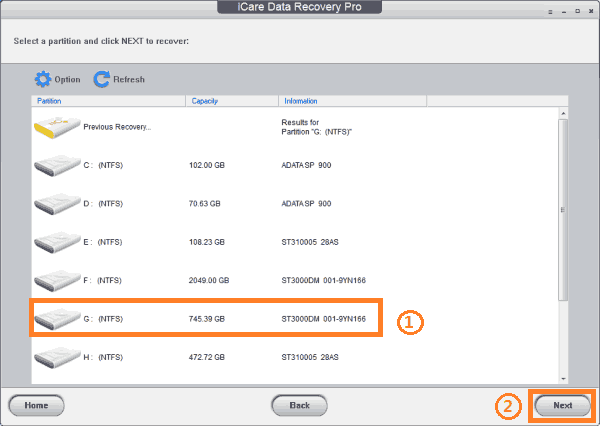 Step3. You can have a preview of found files after completing scan. So you have the chance to decide which files to recover.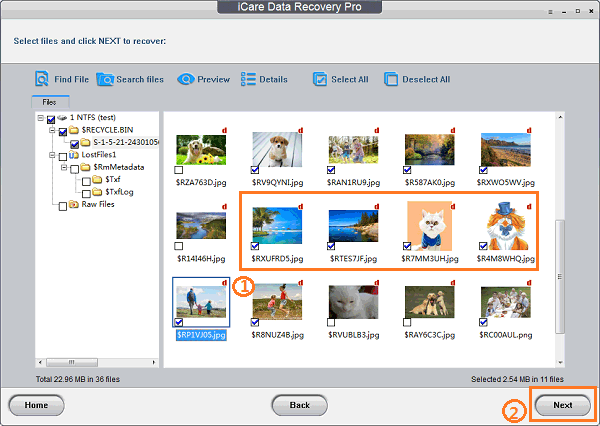 Why Does My Memory Card Show Blank?
When a storage card is saying blank, the capacities of the memory card might show 0 byte. Meanwhile, the Windows might detect the memory card as an unknown device and reports RAW or unsupported file system when you connect the card to your computer. Well, memory card still contains lots of files, but why does it show blank and requires formatting? Probably, it is because of a parameter error on the storage card or the card is corrupted, so it wants you to reformat the storage card to repair the error. iCare Data Recovery makes it easy to restore files after format memory card or or keep it unformatted.
How to Format Unsupported Memory Card?
When you meet the problem that storage card is blank and ask for a formatting, but if you have important data on your device, you need to recover your data before you format your storage card . Therefore, after recovering all data from the unformatted memory card, you still need to format the memory card. Usually, you can format the memory card in your digital camera. Or you can also attach the memory card to your computer and solve this. You can format the storage card RAW file system into FAT32 so that it can be compatible with your digital camera and work normally again.
iCare Data Recovery software, as a professional data recovery tool, also helps recover files in other situations like CF card deleted file recovery, SD card not formatted recovery, memory card RAW drive recovery, etc.
==>> Sometimes, a memory card that has unsupported file system might be unable to be formatted by Windows. If so, please refer to this article - Windows cannot format memory card>>

---
Related Articles