SD Card Recovery Software Free Download Full Version Crack
The needing: Some people are searching for 'sd card recovery software free download full version' or memory card recovery software full version with crack for free download, which is illegal and unsafe.
The solution: To meet people's demand of recovering data from memory card for free, we recommend memory card recovery freeware that is free and safe.
Fast jump -> 7 free memory card recovery freeware to do everything you need for memory card recovery
Memory Card Recovery Software Full Version with Crack & Other Choices
For memory card recovery, crack software is not the only choice. Generally, there are three kinds of choices for data recovery from memory card:
1. Memory card recovery free software
For any file recovery from a memory card, one of the best choices is to use card recovery free software. Usually, you can find a lot of freeware by searching related keywords like memory card recovery freeware, memory card data recovery free, etc on Google. When you choose a free memory card recovery tool, you should make it clear whether it is complete free or just provides free download.
iCare Data Recovery Free is a complete free memory card recovery program, which offers free solution to scan, preview and recover all deleted files from different memory card including SD, micro SD, SDHC, micro SDHC, SDXC, CF card and XD card, etc from any manufacturer.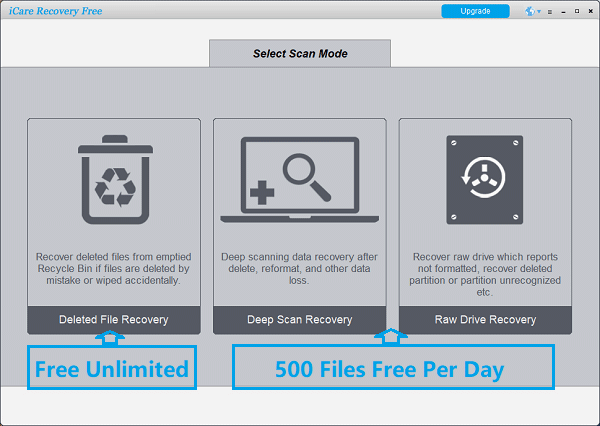 In addition, there are some other free data recovery programs for memory card such as Recuva, PhotoRec, TestDisk, Free undelete, etc.
Freeware 100% free -> 7 free memory card recovery software

Recommend: To find more freeware for memory card photo video recovery, please go to: Best data recovery freeware download>>
2. Memory card recovery software full version with serial number
Memory card recovery software full version with serial number is another choice for many people. Since it is really hard to find a complete freeware sometimes, so some people prefer to use crack software for free memory card restore. Although crack software is illegal, it is helpful for memory card lost file recovery sometimes.
If you decide to use memory card data recovery tool full version with key, you had better download it from safe and reliable sites.
Please learn the risk of crack software before installing it on your computer. Go to this page: How to get free code of paid software from developers>> which provides a safe free solution that you may get free code from developers.
3. Memory card recovery professional software (Paid tools)
The so-called get what one pays for. If you want a guarantee for 100% safety and reliability of data recovery, priced software usually works the most perfectly.
If you think that what lost from your memory card is worth paying, you can use iCare Data Recovery Pro. It is memory card recovery software which needs to pay, but it is able to restore all files from memory card safely and effectively.
Free SD/MicroSD Recovery

Download iCare Data Recovery Pro Free Edition to restore data from memory card sd cf tf of Sandisk Samsung Toshiba and more! Connect sd with card reader (required), start free recovery with iCare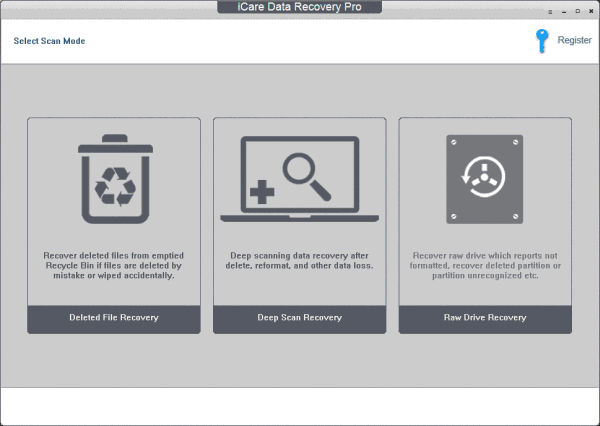 Memory Card Recovery Program Free Download Full Version with Key for Windows PC
Although it is data recovery software for memory card, it is compatible with Windows operating system for memory card recovery. You can connect the memory card to Windows computer for erased file retrieval.
Tip:
If PC can recognize memory card as a removable storage but the software cannot detect the card, it is highly recommended to connect the card to computer via a card reader instead of USB cable.
Last updated on Nov 01, 2022
Related Articles