How to Recover Encrypted Files/Folders
Windows encryption protects important folders and files from being stolen or accessed by others when you do not use your computer. Nobody can access an encrypted file or folder unless he has a correct password. Windows encryption keeps your data in a safe environment, but the situation will be bad if you forget the password to decrypt the folder or files. Is there any way to restore an encrypted file or folder when you have no password?
How to Access an Encrypted Word File without Password?
Many people like to encrypt a word file because they have many important data on it. However, what if you forget the password to access the word file? You can follow the guide below: Click "Tools" > "Options" > "Security" > Type a password in the "Password to modify" box > retype the same password again > click "Save"
How to Restore Encrypted Files after Windows Reinstall?
Encrypted files become inaccessible or unreadable though you have the correct password? You may meet this problem after reinstalling or update system. If the encrypted files become inaccessible even though you know the password since you have reinstalled a new Windows operating system or upgrade the system, you may try following methods to restore the encrypted files or folders:
1. Click "Start" button > type "certmgr.msc" in the search box > press "Enter" Here, you usually need to type the password or administrator confirmation, you only need to follow what the Windows asks you to do.
2. Click "Personal" which shows on the left side > click "Action" menu and point to "All Tasks" > click "Import" > click "Next"
3. You need to type the location of the encrypted files and then click "Next"
4. Type the password and then select the "Mark this key as exportable check" > click "Next"
5. Click "Place all certificates in the following store" on the Certificate Import Wizard window > click "Next"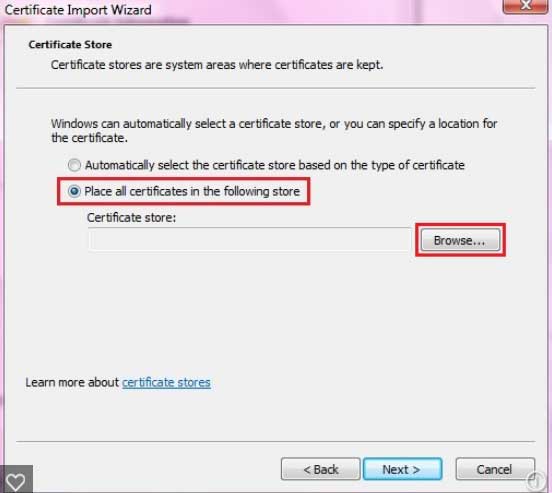 Also read: how to decrypt usb/hdd in Windows and recover data
Data Recovery from Encrypted iTunes Backup
Today, iPhone enables its users to encrypt backup data when you use iTunes to backup or sync your iPhone. In other words, you can encrypt all data will a password whenever you backup or sync your iPhone with iTunes. You need to type the password every time you want to access the iTunes backup. Although it is safe to do so, how can you get back data from iPhone without iTunes backup if you mistakenly delete the encrypted data or forget the password? In this situation, you can use an iTunes backup extractor to extract all encrypted files from the iTunes.
How to Recover Deleted Encrypted Folders with Freeware?
Have you ever deleted an encrypted folder or files from hard disk drive, external hard drive or iPhone? You may know that deleted files are recoverable with a data recovery tool, but you may wonder whether it is possible to restore an encrypted folder or file with the same way. Now, it does not mater you delete an encrypted folder, or you just forget the password of the encrypted folder, or the encrypted folder becomes inaccessible due to any reason, you can use iCare Data Recovery to restore the lost files. iCare Data Recovery is a tool that allows you to restore any kind of encrypted file including recovery of excel files, word files, images, videos and music, etc.

Step1. Free download and install the software on your computer. Launch the software and select a scan mode.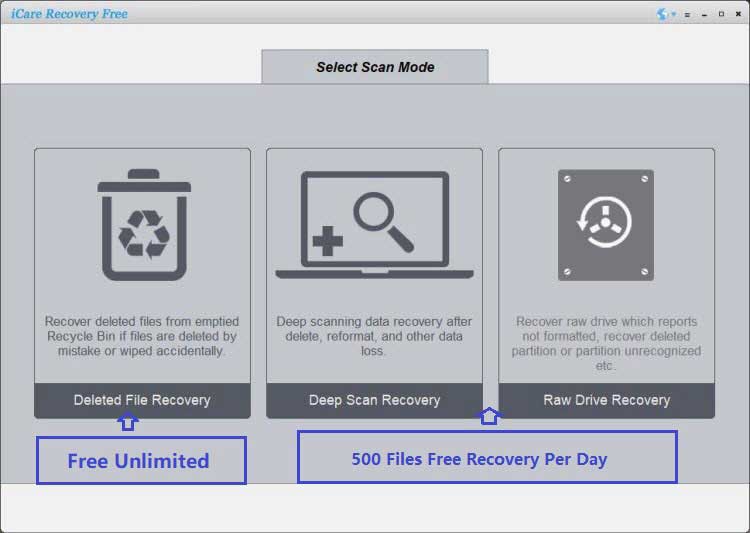 Step2. Choose the drive on which the encrypted files are stored so that the software will scan.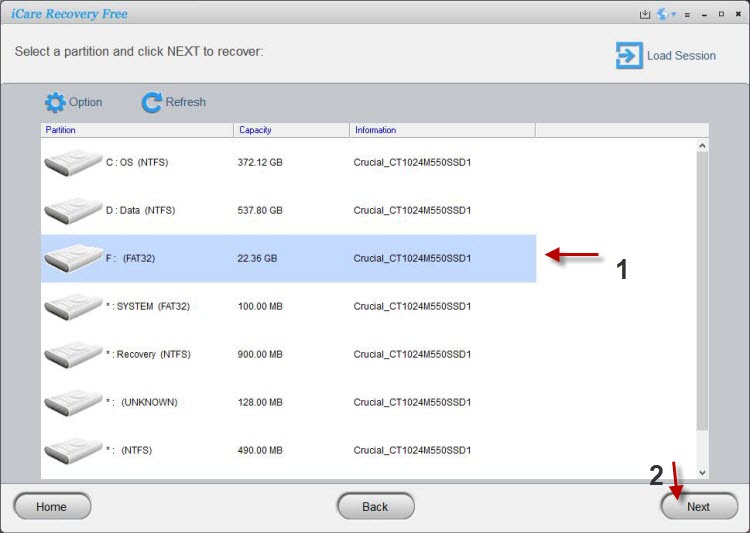 Step3. Preview files after scanning and then save the lost files.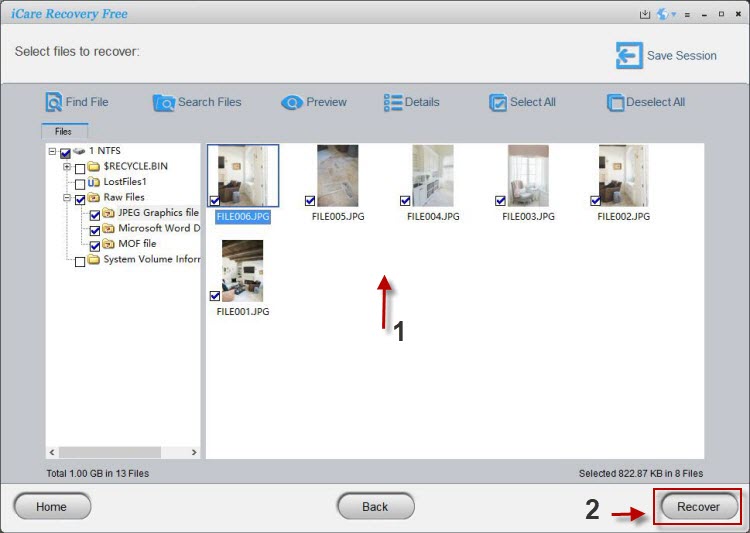 Last updated on Sept 14, 2023
Related Articles