How to Recover WhatsApp Deleted Chat History
Have you ever mistakenly deleted any important chat history from WhatsApp? How can you recover WhatsApp deleted chat history on iPhone or Android phone? Since WhatsApp is an instant message application which is compatible with different platform including iOS, Android OS, Symbian, Windows phone and Blackberry, many smartphone users like to use this application. However, you may lose chat history on WhatsApp due to many reasons, such as:
Delete WhatsApp chat history by accident
WhatsApp is crashed due to update failure, iPhone jailbreak failure, system crash, etc
WhatsApp messages are erased after restore iPhone or Android phone to factory settings
Losing WhatsApp messages after updating the application
If you face any kind of problem to delete files on WhatsApp on any device, you can use data recovery software to restore the deleted WhatsApp chat history.
How to Backup WhatsApp Messages?
If you are afraid of data loss on WhatsApp after performing some improper operation, the best way to avoid such kind of problem is to backup WhatsApp messages. With this method, you will no longer worry that you may lose any important chat history on your WhatsApp after deleting by mistake. How to backup WhatsApp messages? Keep reading!
Backup WhatsApp Messages on Android Phone
If your WhatsApp is installed on Android phone, you can backup WhatsApp message by following this guide:
Step1: Launch WhatsApp on your Android phone and click "Settings" option from the menu.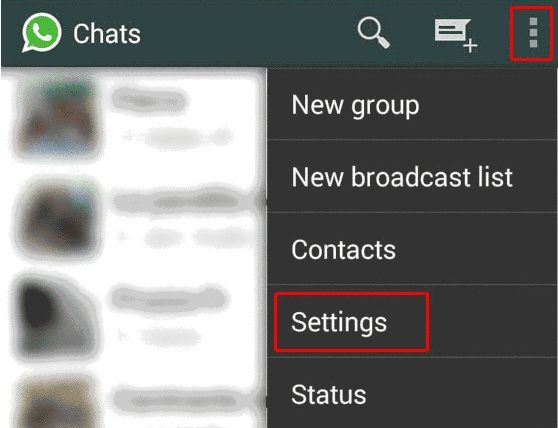 Step2. Click "Chat Settings" and then click "Backup Conversations"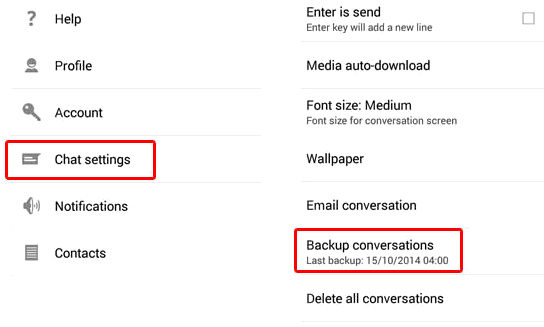 Just with 2 simple steps, you can easily backup chat history on WhatsApp on your Android phone.
Backup WhatsApp chat conversations on iPhone
If you are an iPhone user who wants to backup WhatsApp on your device, you can follow this guide to backup chat conversations from WhatsApp on iPhone:
Step1. Run WhatsApp on your iPhone and then click "Settings" > "Chat Settings" > "Chat Backup"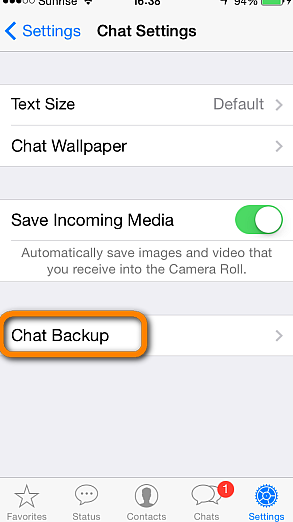 Step2. Click "Back up Now" so as to backup the chat conversations to iCloud.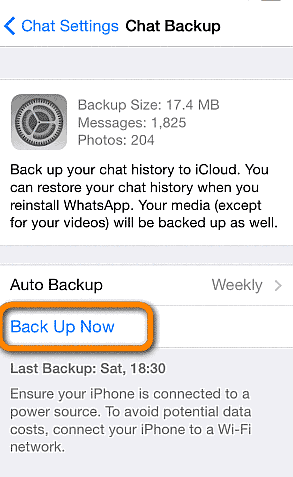 You can set to automatically backup WhatsApp messages by clicking "Auto Backup" option.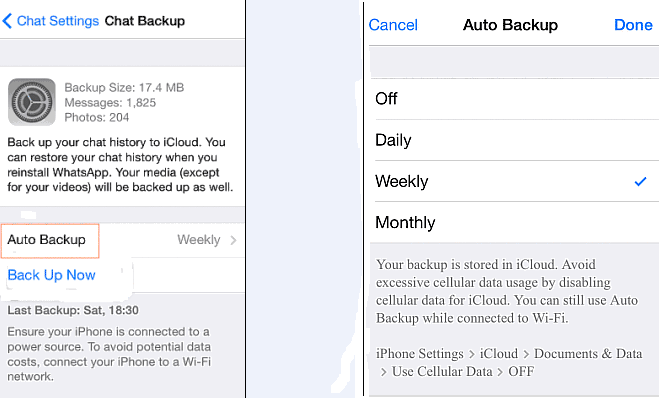 Pay attention: Usually, when you set up to backup your iPhone via iCloud, it will automatically backup WhatsApp messages as long as your iPhone is connected to a proper network.
Export WhatsApp chat history by sending an email
You can export WhatsApp chat history by send the chat conversations via email by following guide below:
Step1. Launch the WhatsApp on your iPhone.
Step2. Click "Settings" > click "Email Conversation" and choose the conversation you want to save.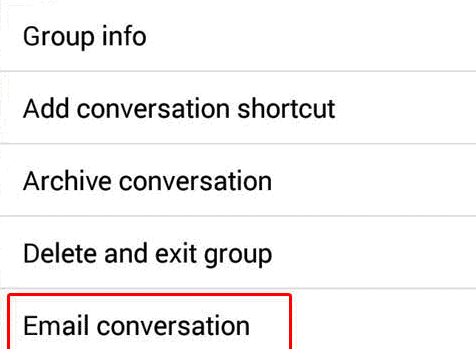 Step3. Click "Attach Media" or "Without Media" (it is up to you) and then type an email address you want to send the conversation to and press "Send".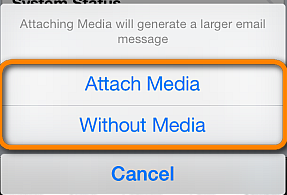 With this method, you can export the WhatsApp chat history as a txt file by sending an email. If you select "Attach Media", all images, videos and audio files will be attached to the email. If you select "Without Media", the email only contains text files.
Restore WhatsApp Deleted Chat History from Backup
If you backed up WhatsApp chat history in advance with any proper method, you can restore deleted chat history from WhatsApp from backup. If you did not make any backup before deleting the chat conversations on WhatsApp, you may need to use undelete software to recover what you need. You can use data recovery for Android if you delete messages from WhatsApp on Android Phone. And you can use data recovery for iPhone if you delete chat history from WhatsApp on iPhone like iPhone 6, 6 S, 6 Plus, 5, 5C, 5S, 4, 3, etc.

data recovery for iPhone

data recovery for Android
---
Last updated on Nov 28, 2023
Related Articles