Howto Tutorial/FAQ of iCare SD Memory Card Recovery Free
You may download the Free Edition here: https://www.icare-recovery.com/go.php?product=download-card
Installation: Please do not install the software to the drive that you need to recover data (eg, if you want to restore data from E, then do not install the software on volume E)
Step 1: Launch&Choose a recovery option inside of the program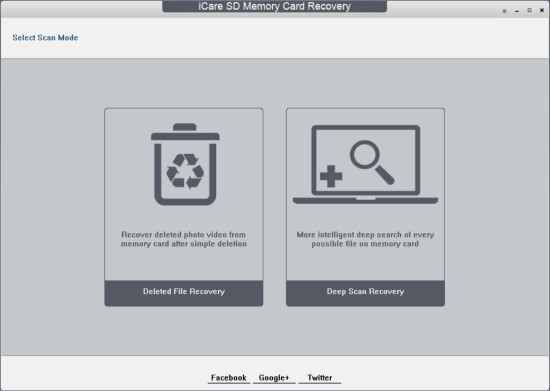 Which Recovery Mode to Use for Recovering My Data -->Don't worry, you may use one by one.
Deleted File Recovery: for data that were recently deleted/wiped off memory card
Deep Scan Recovery: if 'Deleted File Recovery' did not find your data, go 'Deep Scan Recovery' since it would find every possible file on your memory card. And it is for complicated data recovery ie formatted, inaccessible, not recognized...
Step 2: Select the memory card that shows on the list and click 'Next' to start scanning files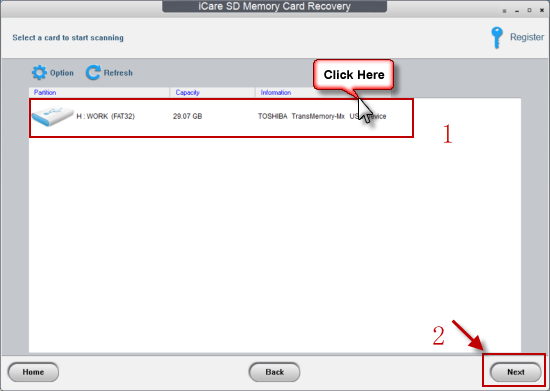 Note: please connect your memory card to PC with a card reader/usb cable instead of connecting the card inside of the phone/camera directly to PC, or your card cannot be recognized as a drive. And then 'Refresh' to let see it shows.
FAQ: if memory card was not recognized here, what shall I do?
Answer:
Make sure the memory card was connected to PC as a USB cable with a card reader
Can computer Disk Management see the card? You may check this by right clicking 'My Computer' ->Manage -> Disk Management. If the computer can see your memory card while iCare won't, please send us the log file to us for support. The log file can be found through: right click the icon on your PC 'iCare SD Memory Card Recovery' ->Property ->Open the location of the file -> iCDRLog.log (Please send this file to support@icare-recovery.com in the attach)
If computer won't be able to see your card too, change a USB cable, or change a PC and try again. If it still does not work, format the memory card on your phone/camera and then try again. (Formatting won't erase data, it is safe.)
If method 3 does not either, your memory card might be seriously corrupted, you may turn for a local data recovery service center for help.
Tips: Please do not do any chkdsk or repairing bad blocks... on the memory card after data loss. Software can only recover logically lost data instead of physically damaged.
What's the difference between logical damage and physical damage?
Answer: Logical damage is like delete, format, erase by human or virus or some other software while physical damage is the one you drop your memory card into water, fire, fall onto groud... For recovering data from physical damage, you need to turn to a local service center for help.
Step 3: Wait while the software is scaning for files. Usually it takes within 1 hour for a 16GB memory card.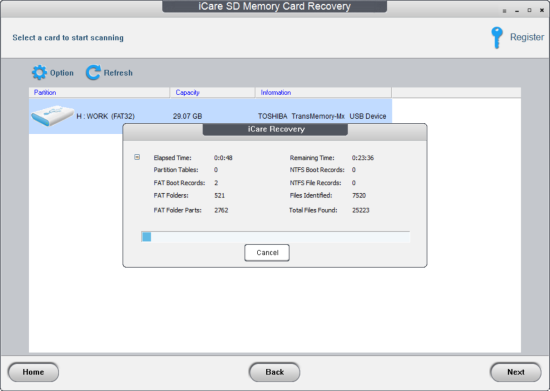 FAQ: if the software says it needs more than 12 hours to finish scanning, what shall I do?
Answer: if it shows remaining hours is within 12 hours, it is better to let the software run to the end. If it takes more than 10 hours for a memory card 512GB, you may click cancel button if it finished the first 5 hours and there would also be many files found.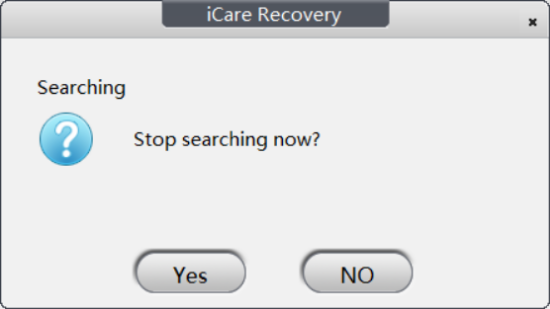 Step 4: Select the partition which contains a lot of data to let the software show what found inside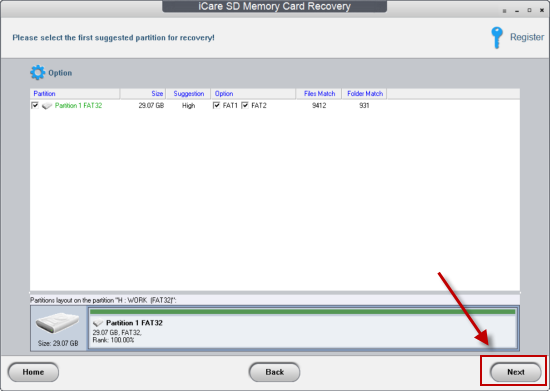 Step 5: Wait while it is building lost file trees. Please do not cancel or close the software since it needs some time.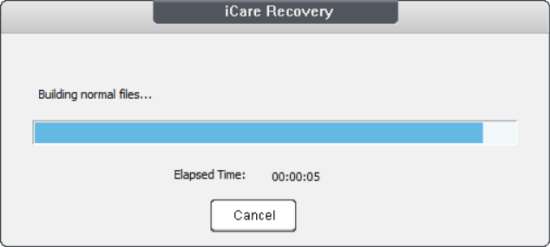 Step 6: Save found data to another drive other than your memory card to avoid lost data overwritten.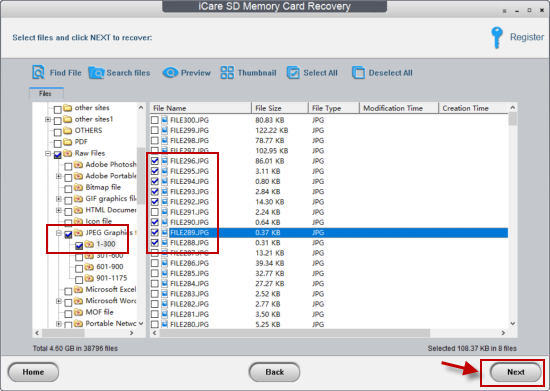 Note: It is totally free of charge if your data is within 1GB. For recovering more data, you may buy a code here.
Supported OS: Windows XP to latest Windows 10
Supported Memory Cards: All brands and types

Free download iCare Card Recovery Free
Contact Support
If there is more question, be free to contact support@icare-recovery.com.
Note: If there is any problem with the software, It would be much better if you may send us the log file which you may get through:
Right click the icon on your PC 'iCare SD Memory Card Recovery' ->Property ->Open the location of the file -> iCDRLog.log (Please send this file to support@icare-recovery.com in the attach)
---
Hot Articles