Recover deleted files from FAT32 SD Card /USB drive
The Question: How to recover deleted files from FAT32 partition? I deleted fat32 partition by mistake, Are they still recovable? I changed my sd card to fat32 from other file system, can I still recover data from the sd card? My fat32 usb/sd became raw, how do I recover the fat32 drive?
The Answer: iCare Data Recovery helps you to retrieve deleted files from FAT32 partition if the files were deleted by accident, deleted by reformatting, deleted by virus from FAT partition, deleted by deleting the partition and files gone.
iCare Data Recovery Pro will start a disk scanning and search all deleted files and let you preview lost deleted files for free.
Steps to Recover Files from fat32 partition/USB/SD
Free download iCare Data Recovery to perform FAT32 drive data recovery for fat32 usb/hdd/sd card, etc. no matter you deleted files on fat32 storage drive or your fat32 usb/sd is formatted/damaged/not working or showing up in devices, or your drive changed to unknown file system from fat32...

Step1. Download, install and start the software to show and select a recovery mode.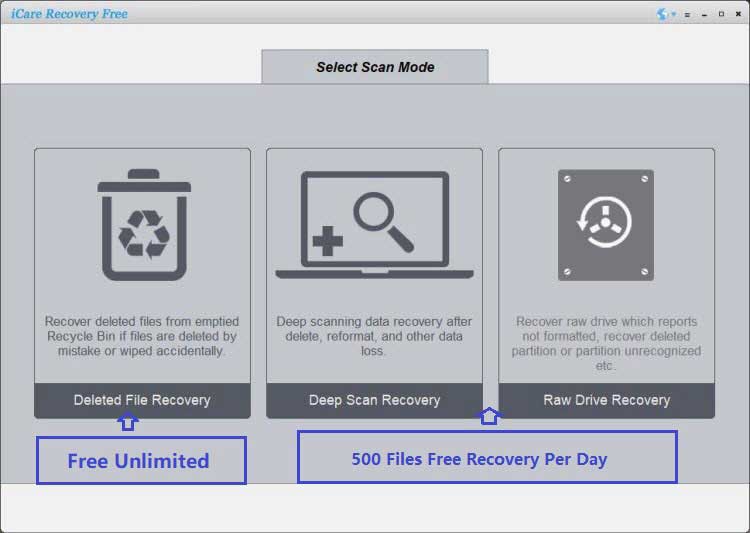 Step2. Choose the fat32 partition on which you deleted files and then wait when the program is searching for those deleted files.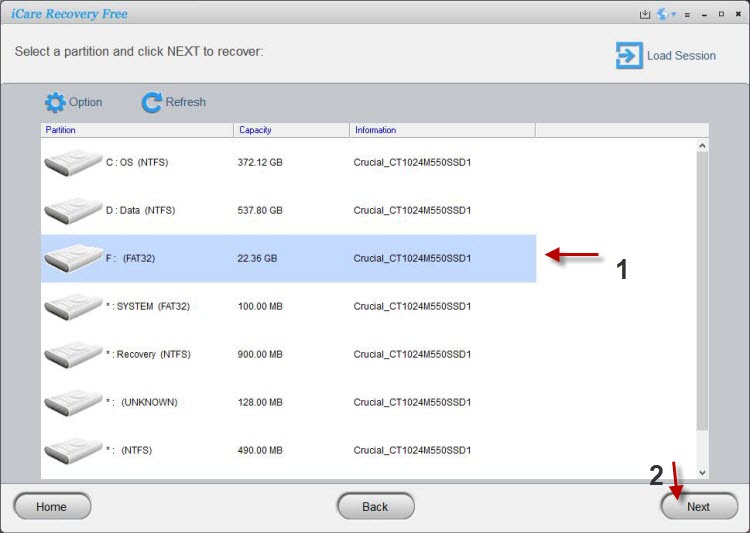 Step3. You are allowed to preview some files before recovering them. If you are sure those found files are deleted ones, you can save them.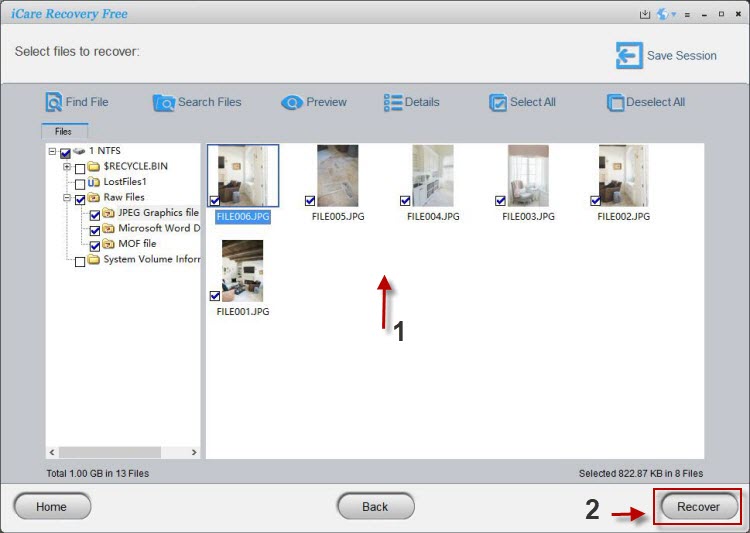 In case of accidental removal of files on a NTFS (1.0 and 2.0) (default for Windows Vista, XP, 2000 and NT), FAT32, FAT16 or FAT12 (mostly used in removable storage device like USB drives, MP3, MP4, Camera and file system default before Windows XP)file systems, this is the utility to help.
Supported file systems for file recovery:
NTFS 1.0, NTFS 2.0, FAT12, FAT16 and FAT32
FAT32 deleted/Formatted/Inaccessible file recovery software
Are you some of those people who are looking for undelete files fat32, undelete files from formatted partition fat32, recover deleted fat32 files etc? With a deleted file recovery software, you are able to restore any deleted file from FAT32 partition.
FAT32 partition data loss is unforeseen, for example, FAT32 partition formatted, deleting a file or program accidentally or mistakenly, deleting data intentionally but find they are still useful later, improper computer shut down, power failure, operating system corruption, data corruption, virus attack, etc.
FAT32 Partition Deleted By mistake or Lost FAT32 Partition Due to Repartition
Deleted fat32 partition when this partition is missing or deleted by mistake, you may try solution offered on this page.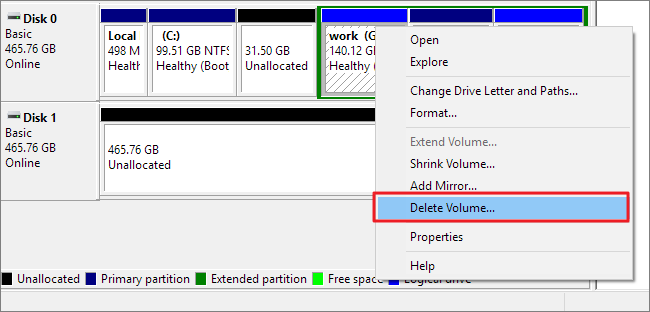 Deleted fat32 partition in Windows disk management
Recovering Deleted FAT32 Partition with TestDisk (Free)
TestDisk is able to help recover deleted or missing fat32 partition in computer hard drives. (Formatted fat32 volume does not apply this solution, you need to try the previous solution with iCare Recovery.)
Also read: how to recover deleted partition free
Convert Partition/USB/SD FAT32
Changing usb disk or flash drive or sd card fat32 can be done in computer right click format option, or in disk management or by some fat32 format tools.
Here is the guide that you may simply format the sd/usb fat32 in Windows.
Insert sd/usb to computer, and open the 'This PC' to open file explorer
Right click your sd/usb in this window, and select format
Choose the file system fat32 for your drive, and get it formatted
Also read: fat32 format tool
Last updated on Nov 28, 2023
Related Articles