Recover files from Maxtor Hard Disk
Are you looking for data recovery from Maxtor hard disk? Our advice: Try some file recovery software at first like iCare Data Recovery, which is read-only (will not hurt your data and keep the best chance of file recovery from Maxtor hard drive) to recover files from Maxtor HDD/SSD.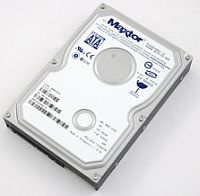 Maxtor hard disk
Best Maxtor hard drive recovery software download
Why? hard drive data recovery serice from Maxtor or other recovery service center usually takes $500 to $5000 to take files back from Maxtor, which could be also performed by Maxtor data recovery tool like iCare Data Recovery Pro for free.
Steps to Recover Files from Maxtor Hard Drive
Free download the data recovery software now for maxtor hard drive in all data loss situations.
Step1. Download and install the data recovery software on PC. Launch the software and select a recovery module.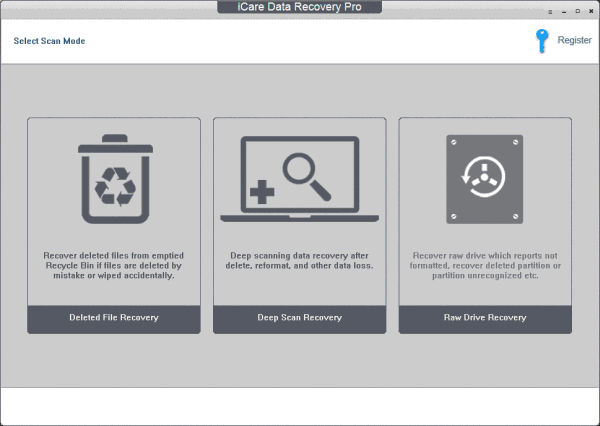 Step2. Choose the disk drive where data got lost and let the software scan it for lost files. You just need to wait when the software is scanning.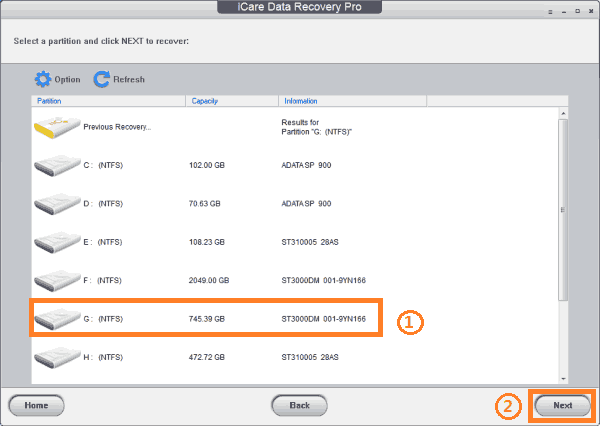 Step3. When the scanning is completed, you can preview the found files such as pictures and office files. Then, you can select the files you want to recover and save them.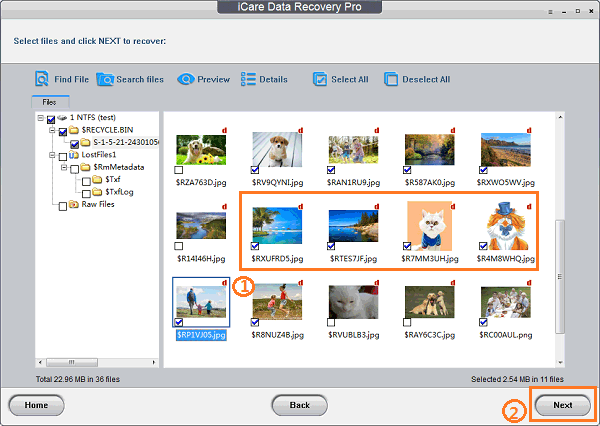 Video - how to fix maxtor hard disk not recognized

Also read: hard disk corrupted recovery
Repair corrupted maxtor hd
This video shows how to repair damaged mator hd with chkdsk
Data recovery for Maxtor Hard Disk
Maxtor hard disk is one of popular hard disk drives, and now has been required by Seagate. It is understandable that data loss can be made by human mistakes or Maxtor drives itselft.
Human mistakes like accidentally formatted hard disk, deleted hard drive by accident; Other reasons like virus attacked and caused bad MBR, bad boot sector, partition inaccessible, software like Partition Magic resizing or shrinking partitions failure and data gone; Maxtor errors like read/write head problems, bad sector etc.
Now come to the issue: how to recover data from Maxtor hard disk? iCare data recovery is an excellent Maxtor data recovery tool which can recover formatted Maxtor disk, deleted Maxtor drive recovery, inaccessible Maxtor partition recovery ...
About Maxtor
Maxtor is a prominent hard drive manufacturer comes from America. Maxtor SATA hard drives come in large storage capacities, are cheap and generally reliable. It is owned by Seagate and known for supplying portable hard drives at different gigabyte sizes. Maxtor hard drives support a USB 2.0 connection and allow you transfer files at blazing speeds of up to 7200RPM.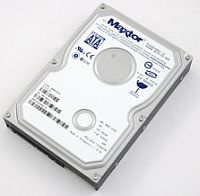 Like all hard disks, Maxtor drives will fail in a variety of ways. Documented below are symptoms we have found specific to Maxtor hard disk drives:
Electronic: An electronic fault may develop on the controller board - this is often caused by the spindle motor.
Firmware: Drives with firmware corruption will often have some of the following symptoms:

be recognised incorrectly in the BIOS, the computer will then often hang
be recognised as 0 bytes in size
not be recognised at all in the BIOS
---
Last updated on Nov 01, 2022
Related Articles