How to Recover Data after Formatting HFS+ Disk
"How do I recover data after formatting HFS+ disk by accident? Well, there are two partitions on my Mac and the partitions have HFS file system. However, I mistakenly formatted HFS+ partition and lost all data stored on this partition. I want to know if there is any way to perform HFS file system data recovery after formatting. Can anyone give me some help?"

Recovering data from mac free? Try 5 free mac data recovery software
Compared with PC which runs Windows OS, Many people like to use Mac computer. Mac OS is quite different from Windows OS. As you know, NTFS file system and FAT32 file system are common file systems on Windows OS, while HFS or HFS+ file system is commonly used in Mac OS. When you format HFS+ disk partition by mistaken, files will be erased immediately. However, all files are not erased permanently, so you still have chance to recover data after formatting HFS+ disk on Mac.
Recover Data after Formatting HFS+ Disk
Whether you format HFS+ disk by mistake or on purpose, you can perform format recovery by using a data recovery tool like iCare Data Recovery Pro . This data recovery software is a read-only data recovery program which is able to work on Windows OS. If you mistakenly format HFS+ disk for Mac, you can remove the hard disk and connect it to a Windows PC to perform data recovery after formatting. iCare Data Recovery is usually compatible with Windows XP, Windows Vista, Windows 7, 8, 10, etc. After inserting the HFS+ hard disk to Windows PC, you can follow the steps below to recover files from formatted HFS+ file system:
Step1. Download and install iCare Data Recovery on computer. Launch the software and choose a proper scan mode.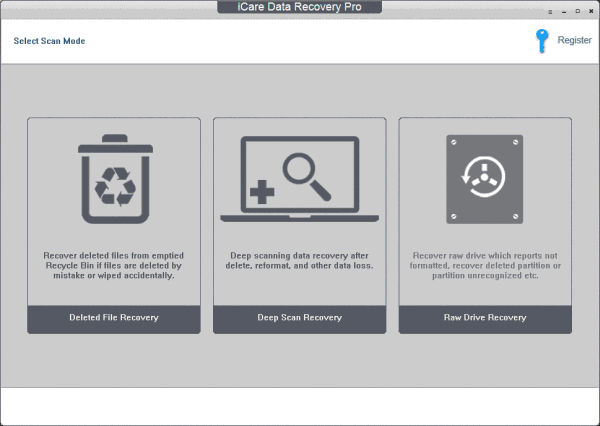 Step2. Select the HFS+ disk and then wait the software to scan it for lost files.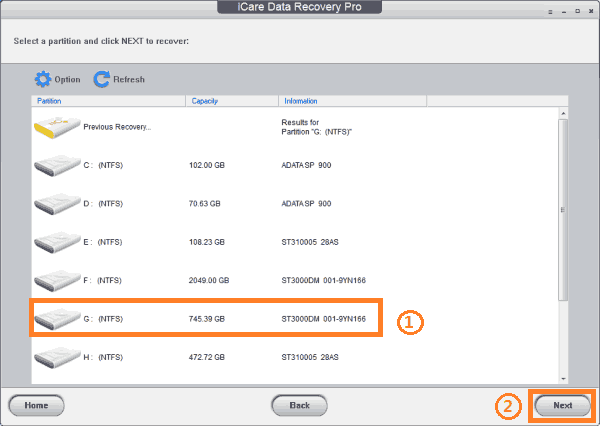 Step3. You can preview found files after scanning and then save the lost data to another drive.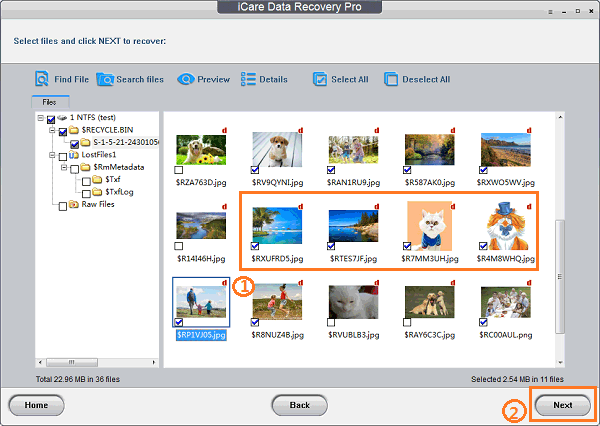 HFS+ File System Format Recovery
iCare Data Recovery is available for HFS+ file system format recovery in various situations. For example:
Format HFS+ disk by mistake
Format HFS+ disk because it is infected with virus
Format HFS+ disk when it has converted to RAW format
More other situation that you format HFS+ disk
In order to recover all lost files lost due to formatting, you should always remember not to write new files to the formatted HFS+ disk because any new added data might overwrite the previous data.
What Happened When Format HFS+ Disk?
When you format a HFS+ disk on Mac, Mac OS will erase all data stored on this disk. For a person who is not some familiar with computer knowledge, he will believe that all data is really gone forever when there is nothing showing on the HFS+ disk after formatting. However, for a computer wiz, he knows that formatting only makes everything invisible and marks the disk space as empty for new data storage. Since the real data is not erased from your HFS+ disk due to formatting, you are able to perform formatted HFS+ disk data recovery by using the data recovery software.
HFS+ File System External Hard Disk Format Recovery
In addition to formatting an internal hard disk on Mac, you might mistakenly format an external hard disk drive on your Mac. To be honest, people seldom make mistake to format external HDD on Mac because system will prompt that formatting will erase all data when you attempt to perform a format. However, there is no doubt that a few people still make such kind of mistake sometimes. If you format HFS+ file system external HDD on Mac OS, you only need to remember that you can use free format recovery program iCare Data Recovery to get back lost data as long as you can ensure that the original data is not overwritten.
Solution for HFS+ Disk Formatting Issue
As a matter of fact, many people have encountered the formatting problem on HFS+ disk. When they attempt to access a HFS+ disk or external HDD, Mac OS reports an error message to show that disk drive is in RAW format and needs to be formatted. In fact, when HFS+ disk requires formatting, there is no better way to fix the problem except formatting it. Therefore, many people have no alternative but to format the HFS+ disk. If you format a HFS+ disk in order to repair the not formatted error, you have a chance to get back all lost data by using iCare Data Recovery before adding new data to the formatted HFS+ disk.
About HFS+ File System
HFS is short for Hierarchical File System. HFS+ is an improved version which was developed to replace HFS. HFS+ is a common file system in Apple computers or other computers which runs Max OS. HFS+ is also a type of format used on iPod.
---
Last updated on Nov 01, 2022
Related Articles