How to convert raw to fat32 using command prompt diskpart
Summary
This guide tells you the way to change raw file system to fat32 with cmd command prompt diskpart without losing data or formatting your raw usb flash pen drive memory card sd or portable hard drive if they became raw all of sudden. Watch how to use cmd diskpart for the converting.
USB raw to fat32 converting with cmd
"My usb pen drive suddenly turned to raw file system and asked formatting when I connected it to my Windows 10 laptop, is there any converter that can do the tricks for formatting the usb raw to fat32 without losing data?"
Not only the usb pen/portable drive, but also most memory card like micro sd card used on mobile phones may sometimes get injured to do improper operations or suffered unknown virus which brought damage to the head sector of the digital device and made them unrecognized raw device.
Cautions
do not use it for further changes if there were important data inside
do not do checkdisk or scan virus at this moment
do not format it directly if there were important data
How to convert raw memory card usb pen drive to fat32 cmd diskpart
Any digital device like sd memory card, usb pen drive or other devices that became raw suites this case and users may follow the guide below.
download and install iCare Data Recovery Pro which has 'RAW Drive Recovery' mode for you to perform a safe read-only rescue your raw usb/sd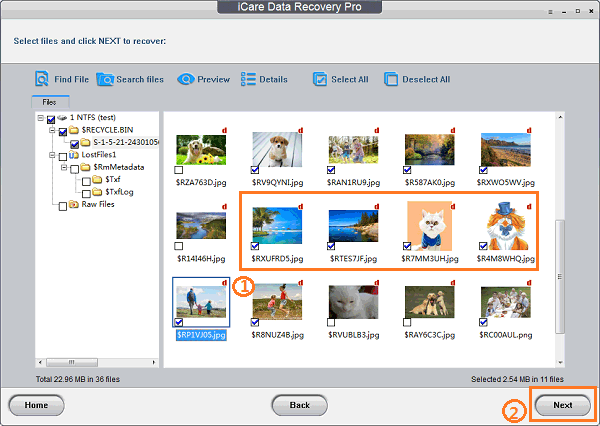 recover data from raw drive before converting
save the data from the raw device onto another safe place, anywhere on your hard drive would be good just not the one that is raw drive.
Type cmd to start your command prompt or you may direclty type 'diskpart' and hit enter
type "E:/fs:fat32" and hit enter; (if you type cmd in the step 3 instead of the diskpart, then type diskpart here at this step and then hit enter, next type "E:/fs:fat32" and hit enter. )
ype "exist" and hit enter
Tips and Notes for Converting RAW FAT32 with Diskpart
Many users may inquiry 'Can I format sd card to fat32 using CMD' when their sd card or micro sd card used on mobile or camera had problem. It is totally not just one unique question in the universe since thousands of users may have to face this problem too.
Tips:
1, when virus attacked your digital device, it may get software get malfunction and that may bring damages to your digital device, you may scan the PC for virus removal but do not get the device connected to the PC for the removal since it may change the settings of your drive.
2, if it is the memory card sd on your camera that cannot work, get it out of the camera and connect it to PC with a card reader.
3, if it is a micro sd used on mobile that gets raw, get it out of mobile and use a card reader to get it to PC and start repairing.
Related Articles
Recover photos video from formatted sd card
Recover data after formatting pen drive
The type of file system is raw micro sd card
Micro sd card is blank unsupported