Transcend Compact Flash Card Corrupted and Unreadable
"I took many pictures with my Canon digital camera on my sister's wedding. Those pictures were stored to a Transcend CF card inserted in the camera. I still viewed those pictures several days ago and everything went fine. The problem happed this morning when I inserted my CF card to a card reader and inserted into my computer, Windows says the memory card is corrupted and unreadable. There is no problem with the card reader because I often connect this CF card to my computer through this card reader. I also tried to insert another CF card to the card reader and it can be accessed normally. I tried to access the CF card by inserting it back to my Canon digital camera, but I cannot view any data on the card. Please tell me how to recover files from the corrupted CF card and copy them off the card to another device?"
Corrupted and Unreadable Transcend Compact Flash Card Recovery
Probably, not only Transcend CF card users, but many people have encountered the similar problem that cannot access a corrupted CF card, but you don't need to worry about data loss because everything is still on the CF card but it does not show on your CF card. All you need to do is to stop using the CF card and then use read-only data recovery software to extract important files off the corrupted and unreadable CF card. You only need to connect your CF card to your computer and run the data recovery software, so that you are able to restore files like images, video, audio files, office files, etc from all brands of CF card such as Transcend, SanDisk, Kingston, Toshiba, Lexar, etc. It supports Compact Flash card like 8GB, 16GB, 32GB, 64GB, 128GB, etc.
Steps to Restore Corrupted and Unreadable CF Card Files
Free download CF card recovery software and follow the steps below for corrupted and unreadable CF card recovery:

Step1. Plug the Transcend CF card to your computer. Then, you can download and install the data recovery software. Run the software and choose a recovery module.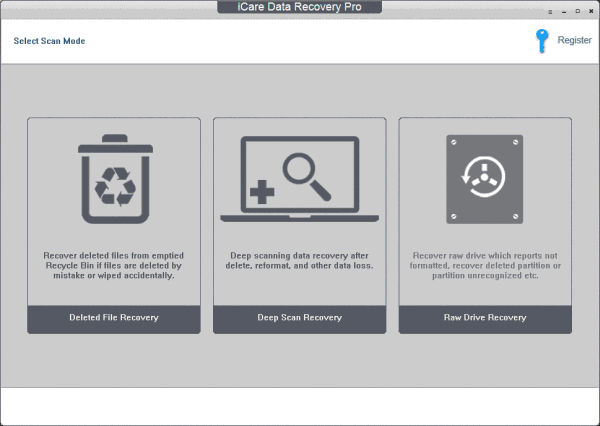 Step2.  Select the CF card and then the software will scan it for lost files. You just need to wait patiently before the scanning is completed.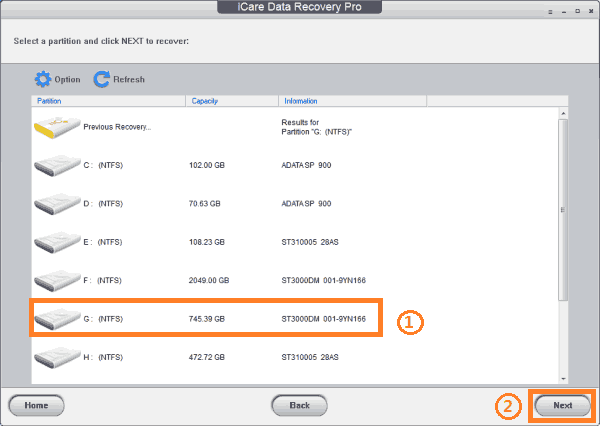 Step3. You are allowed to preview the found files after scanning. Then, you can choose the files lost from the CF memory card and save them to a different storage media.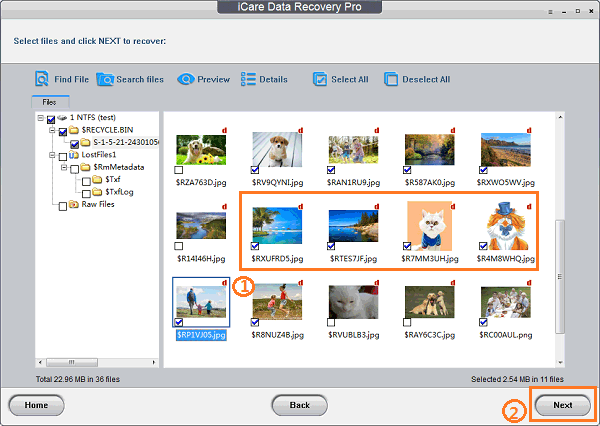 What to Do When Transcend CF Card Is Corrupted?
Do you think that it will be the best solution if you can make the corrupted Transcend CF card work normally without touching any data stored on the card? In fact, you just need two steps to achieve this goal: extract file off the corrupted CF card and repair error on the card. In order to extract files off a corrupted Compact Flash card, only a read-only data recovery program is available. It can deep scan the corrupted CF memory card and search for files stored on the card. Then, the software will display all found files after scanning and enables you to restore all files that you need. After recovering files off the CF card, you can format the card or perform some other operations to fix the card.
Cannot Open Recovered Files?
Have you ever met the problem that you are able to recover lost files from your corrupted Transcend CF card by using data recovery software, but you are unable to open some recovered files? Unfortunately, those files might be corrupted and cannot be accessed anymore. Here are the possible reasons that files got corrupted:
1. Files got corrupted due to virus infection
As you know, virus can corrupt files stored on your CF card. If the files were corrupted by virus before data recovery, you may be unable to open them even if you can use data recovery software to restore them.
2. Data got corrupted due to new data overwriting
New data added to the corrupted CF card can overwrite the original data. As you know, some large files are stored on separate space instead of contiguous space on your CF card. When you add a new file to the CF card, it may occupy some space but not all which was used to store the lost files. In this situation, the original data might be corrupted and cannot be accessed even if you can recover them.
Reasons for Transcend CF Card Corruption
1. Improper operation on Transcend CF card
Improper operation can lead a memory card to be corrupted. For example, your Transcend Compact Flash card might be corrupted since you often remove it unsafely from your computer, or you remove the card from digital camera without switching off the device. Such kind of improper operation can cause the card to be corrupted which result in data loss.
2. CF Card is corrupted due to power failure
Digital camera switches off all of sudden when you are taking photos or viewing data on your Transcend CF card? PC reboots automatically during data transferring on the Compact Flash memory card? Such kind of unexpected power failure can also cause memory card corruption.
CF card is just one type of memory card, you can also use the data recovery software to recover deleted files from SD card and other type of memory card when you run into various kinds of data loss situations.

Recover data now!
---
Resource
iCare Data Recovery Pro : powerful all in one rescue software for Windows All OS
Related Articles
Hot Articles
Related External Resource
This article was posted under memory card recovery | fix errors |