SD Card Is Not Recognized on Xiaomi Phone/Redmi Note Pro
"I have an SD card which is not recognized on Xiaomi phone, but I want to view some pictures from this corrupted SD card. I tried to insert this SD card to another smartphone, but it is still not recognized. I also tried to connect it to my computer through a card reader, but SD card is not recognized by PC either. What to do in order to recover all inaccessible data from an unrecognized SD card for Xiaomi mobile phone?"
"It does not work when I inserted my SD card to my Xiaomi mobile phone. I received a message saying please insert a memory card. Why does my Xiaomi mobile phone show such an error message? Can I do something to fix the problem and get back my lost files?"

Quick fix -> SD card not detected in mobile phone fix
Please calm down if your SD memory card is not recognized by Xiaomi phone, Redmi Note 8/9/12 pro, Miui 12 or computer. In this situation, you had better check if your SD card is physically damaged. If the answer is no, you have a good chance to recover lost photos from SD card. Keep reading! This article will tell you how to recover files when SD card is not recognized on Xiaomi mobile phone or computer.
Data Recovery When SD Card Is Not Recognized by Xiaomi/Redmi
iCare Data Recovery Pro is a data recovery program, which is designed for Windows users to recover data after formatting, deleting and other data loss problems. Therefore, when your SD card is not recognized by Xiaomi mobile phone, you can make use of this data recovery software to restore any lost file. This data recovery software works on Windows OS to help recover files from any device including SD card even when it is not recognized by any device. With help of iCare Data Recovery, you can easily get back what you need because this software is easy to use with user-friendly interface.
Steps for Xiaomi Phone Unreadable SD Card Recovery
Free Memory Card Recovery

Download iCare Data Recovery Pro Free to recover files from mobile phone camera memory card including photos, videos, music...
Preparation: Free download and install iCare Data Recovery on your computer. Connect the SD card to this computer and launch the data recovery software.
Step1. You should select a proper scan mode after running the software.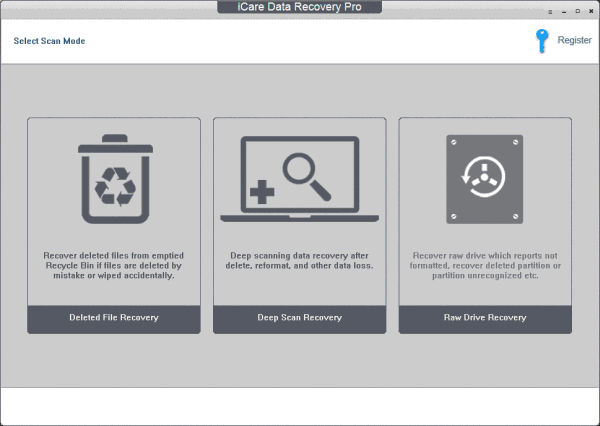 Step2. When the software show all drives, you can select the SD card as aim disk and then you only need to wait patiently when the software is scanning to search lost files.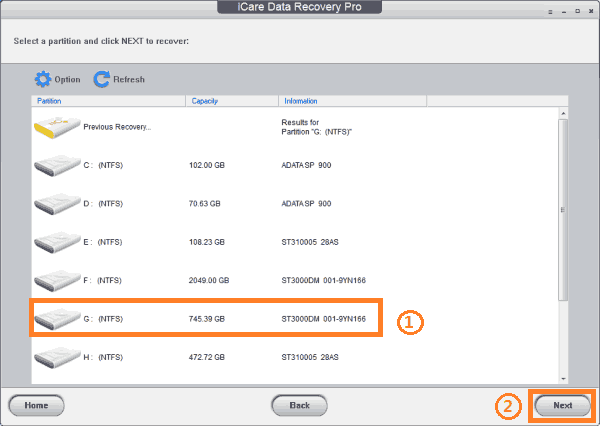 Step3. You can preview files after scanning and then save all needed files to a different place instead of the SD card.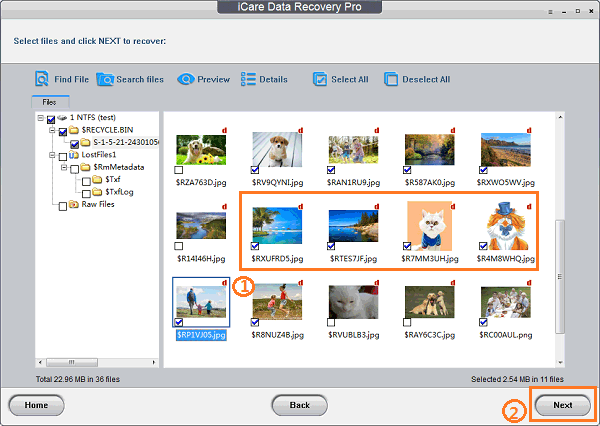 PC Recognizes SD Card When It Is Not Detected on Xiaomi Phone
Sometimes, your SD card is not detected on Xiaomi mobile phone, but PC is able to recognize the SD card when you connect it to your computer. Probably, PC recognizes the SD card as a RAW format device or unknown drive. Or SD card does not show up in My Computer, but it shows up as a removable disk drive under Disk Management. It does not matter which situation you meet, it is good news that your SD card is still recognized by PC. You have a quite good chance to recover SD memory card files if it is recognized by computer.
Recommend: how to fix sd card not working in phone
SD Card Cannot Show up on Computer
Quick fix -> How to repair damaged sd card with 6 free tools
Sometimes, SD card will not show up even when you connect it to your computer. Many people believe that data is not recoverable, but it is not true. With help of data recovery software, data is still recoverable even if the SD card is not showing up on computer. Therefore, you can rely on iCare Data Recovery to retrieve lost files when your SD card cannot show up on Xiaomi mobile phone or computer. Although both mobile phone and PC are unable to recognize an SD card, iCare Data Recovery is able to deep scan it to search all lost files.
How to Protect SD Card from Being Unreadable on Xiaomi Smartphone?
You should remove SD card only after switching off the phone.
You should protect SD memory card from being infected with virus. For example, you should not use your Xiaomi mobile phone to visit unsafe websites or open unsafe links.
You should not disconnect an SD card with a computer unsafely, ie pull it out without safe removal mode.
You had better not use your Xiaomi phone when it is nearly power off in order to cause unexpected damage to the SD card due to sudden power off your phone.
You should use SD card properly whether in Xiaomi phone or after connecting it to computer in order to avoid bad sectors
How to Avoid Data Loss from Unreadable SD Card for Xiaomi Phone/note?
You will not worry about data loss if you have made backup of the important data from the SD card. Therefore, the best way to avoid unexpected data loss when SD card is not readable on Xiaomi mobile phone is to make a copy.
More to read -> How to recover data from android phone free
---
Last updated on Nov 01, 2022
Related Articles
Hot Articles