How to Fix iCloud Back Up Now Option Is Greyed out
You can back up an iOS device manually by click "Back Up Now" option in iCloud after connecting the device to available network. However, somebody has encountered a terrible problem when they launch iCloud to back up their iPhone, iPad or iPod touch because the "Back Up Now" option is greyed out though backup to iCloud is enabled. How can you backup the iOS device with iCloud when the "Back Up Now" option shows greyed out? Is there any way to fix the iCloud backup greyed out problem on your device?
Reasons Why Backup Now Shows Grey in iCloud & Solutions
If you are unable to backup your iPhone, iPod touch or iPad device since iCloud backup shows grayed out, it would be a difficult thing to backup data stored on the device unless you can connect it to your computer and backup it with iTunes. If you want to fix the problem about iCloud backup option grayed out, it is necessary to know why the problem occurs:
1. Check whether the iOS device you need to backup is connected to WiFi. It is a key point to connect the device to available network before backing up it with iCloud.
2. Click Settings > General > click Restrictions to see if Restrictions is turned on > click Allow Changes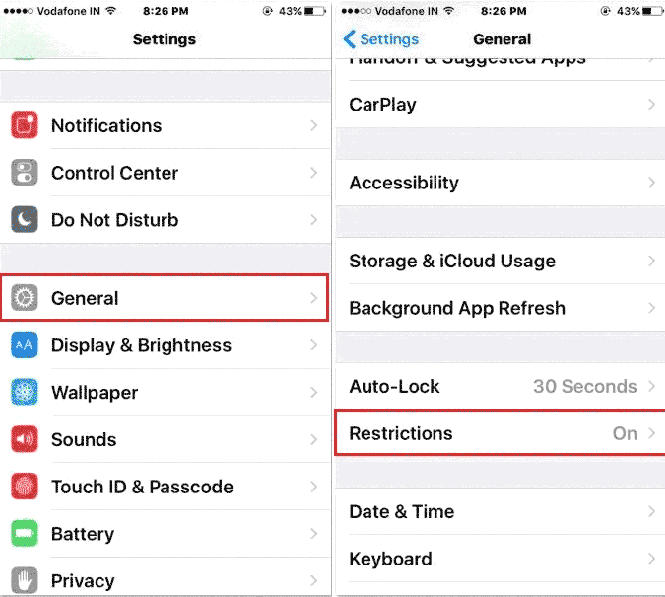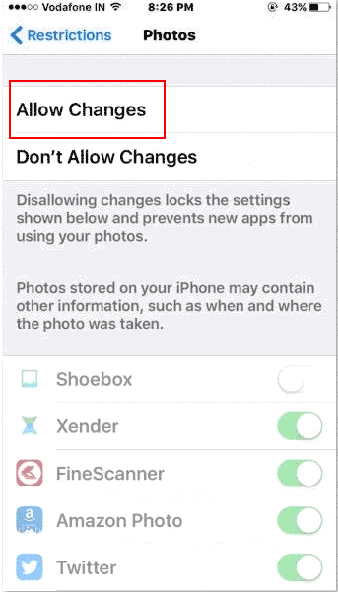 3. Update the iPhone, iPad or iPod and then reset the network settings by following: Settings > General > Reset > Reset Network Settings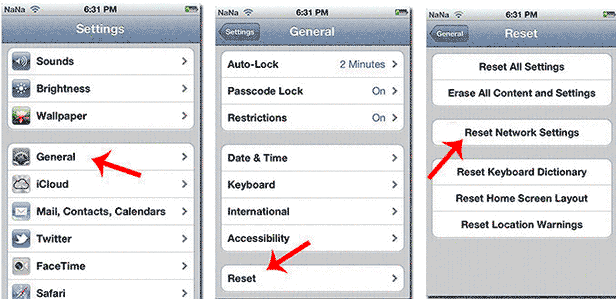 4. "Back Up Now" option may be greyed out when there is not enough available storage in iCloud, you can click Settings > iCloud > Storage & Backup to check how much available space has left in iCloud. You may need to delete iCloud backup or buy more storage if the available storage is not enough for data backup in iCloud. You can also try to log off the Apple ID for iCloud and reboot the iOS device to fix the problem.
How to Backup iOS Device When iCloud Backup Is Grayed out?
It is a good choice to backup iOS device with iCloud in order to avoid data loss, but how can you backup data on iPhone, iPad or iPod touch when iCloud back up now option becomes grayed out and disables you to make any backup? When iCloud does not allow you to backup any device, you have another choice to make backup for your iPhone, iPad mini, iPod touch with iTunes. Before running iTunes backup to backup iOS device, you should pay attention to following points:
1. You should update the iTunes to the latest version. Otherwise, you may fail to backup the iOS device with iTunes because the iTunes may not recognize the iPhone or shows some other errors.
2. You should connect the iOS device to the computer properly via a USB cable. You cannot backup the device by connecting it to WiFi.
Then, you can backup any iOS device by following the guide:
Launch the iTunes on PC > click the iOS device in iTunes > Summary > Back Up Now
Recover Data When iCloud Is Greyed out
Are you unable to recover data from iPhone when iCloud becomes greyed out? In this situation, you can use data recovery for iPhone to extract files from iCloud. Or you can use data recovery for iPhone to scan iPhone, iPad, iPod touch directly to get back lost files. You can restore deleted or lost documents, text message, office files, contacts, calendars, reminder, etc from iPhone even when the "Restore from iCloud Backup" is greyed out.

Download data recovery for iPhone
---
Last updated on Sept 14, 2023
Related Articles