How to fix bad sectors on External hard drive without formatting
The Concern: How do I repair bad sectors on hard drive or external hdd without formatting?
The Question: Does the data on the hdd matter? Do you want to save the data on the disk?
The Answer: Here are three ways in orders that you may repair bad sectors on your hard drive or external hard drive safely.
Recover data from hdd or external hdd for free
Repair hdd or external hdd bad sector with chkdsk, no formatting
Repair hdd safely including formatting after the previous two steps
Here are the detailed parts of the methods.
#1 repair bad sector without worries Even Formatting
Step1: Recover data with free tool (
THE KEY OF SAFE REPAIRING

)

iCare Data Recovery Free is a 100% free utility that you may use it to retrieve data from damaged hdd or when hard drive or external hard drive is no longer accessible.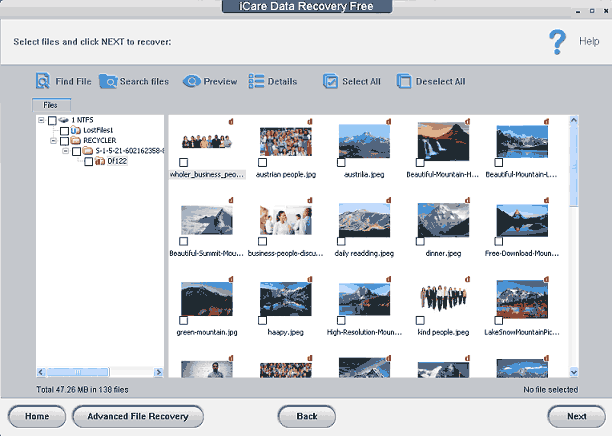 Here are the steps to use the free tool for data recovery from damaged hdd.
Download, install and insert disk if it's an external
Run the free tool, select your damaged disk as target for recovery
Save data to another disk for data safety
Or you may backup your disk before the repairing if it can still be accessed. (IM-Magic Partition Resizer provides free partition copy.)
Step2: Repair without worry or even format
Once data were restored on somewhere else, it's totally safe to do the disk repairing with free bad sector repair tools or free disk format tools, or even the low disk format way to refresh your disk.
Free bad sector repair tools:
IM-Magic Partition Resizer (backup disk/partition, check/repair bad sectors, erase)
USB Disk Storage Format Tool (repair bad sectors)
Also read: free bad sector repair software
Here are the options for you to go further:
low level format disk, the follow tool HDD low level format tool provides option to low level format disk or other storage media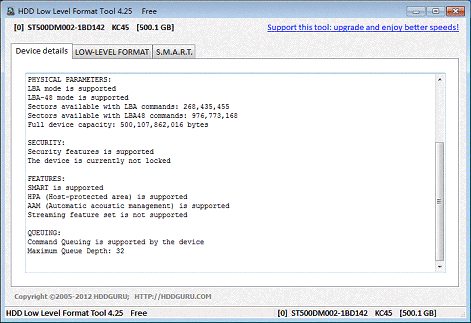 #2 Repair hard drive bad sector with chkdsk
Chkdsk is provided by Windows computer as an efficient way of repairing bad sectors and it won't do much harm to your data.
Note: Diskpart format command is formatting that would get data removed on your disk. Please avoid diskpart command before data were safely moved to another drive.
How to use chkdsk for hard drive bad sector repairing?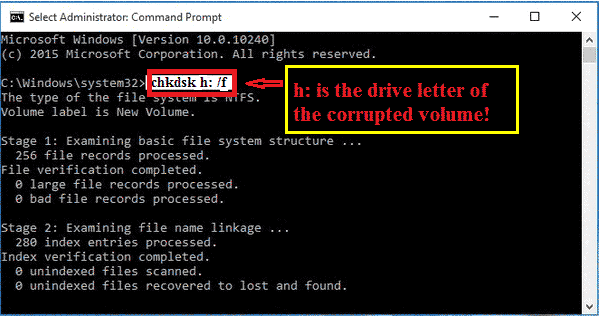 Insert external hdd to pc, and open THIS PC to see which drive letter it has on your computer
Run cmd
Type chkdsk E: /f to start the repairing (You need to replace E with your own disk partition drive letter)
More details here: how to repair bad sector with cmd [3 ways]
Question: Would chkdsk make damages to hard drive?
It depends. The command-line tool Chkdsk (Chkdsk.exe) that comes with Windows system, its main function is to find and repair all the problems in the disk volume.
For example, it can repair bad sectors, recover lost clusters, repair cross-linked file and directory errors and other related issues.
Here are two chances.
1. If the hard disk only has general errors, such as: cross-linking, file and directory errors, etc., chkdsk will not cause file loss during the repairing.
2. If the hard disk has serious errors, such as: bad sectors and lost clusters, chkdsk may cause data loss. Bad sectors are commonly referred to as hard disk bad sectors. The principle of repair is to repair Scan out bad sectors and mark them when they are no longer used,
★Important Note: Repairing the bad sector of the hard disk will destroy the data on the bad sector and its adjacent sectors. Please make a data backup before repairing the bad sectors of the hard disk to reduce unnecessary data loss! ! !
Also read: how to repair usb bad sectors
Question: Would formatting erase data on damaged hard drive, or external hdd?
Yes, the formatting would erase every file on the hard drive. However these formatted files can be restored with sepcial recovery tools. Here are the details for more information.
Details: how to recover formatted external hard drive; or how to fix bad sector on hard drive without formatting
Related Articles