Windows 7 Partition Formatted by Mistake
It is a common problem for Windows 7 computer users to format a hard disk partition for this and that kind of reasons, but it is not always easy for every Windows 7 computer user to unformat the partition and get back lost files. As a matter of fact, only a third-party format recovery tool is required to perform the formatted disk partition recovery on Windows 7.
Free Download Partition Recovery Software for Windows 7
To recover files after formatting hard disk partition on Windows 7, iCare Data Recovery can be a solution. iCare Data Recovery is a data recovery program that can work perfectly on Windows 7 for quick format recovery or full format recovery. The software is able to recover lost folder, photos, audio files, video files, office files and more than 100 formats of files. In addition, this software allows you to recover files from formatted hard disk partition no matter it is NTFS format or FAT format.

Steps to Recover Files from Formatted Partition
Step1. Free download iCare Data Recovery, install and run the software on Windows 7 computer. After running the software, you can see different recovery modules, you may select "Format Recovery" module to recover data from formatted disk partition.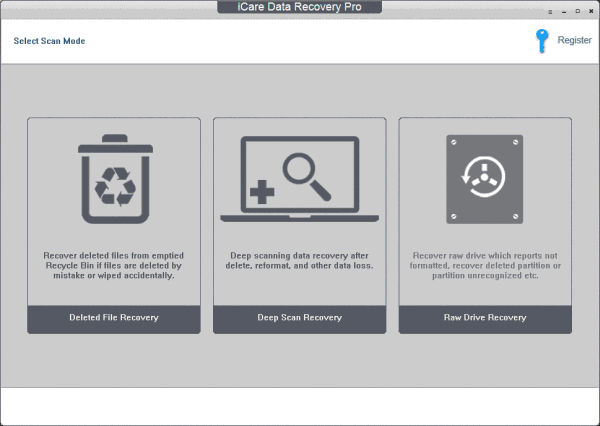 Step2. After selecting the recovery module, you can see all partitions. You need to select the formatted partition and click " Recover" button, so the software will perform a scan on the selected partition.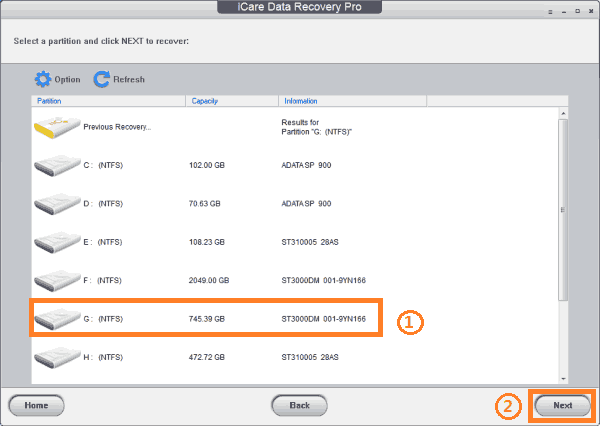 Step3. You need to wait when the software is scanning.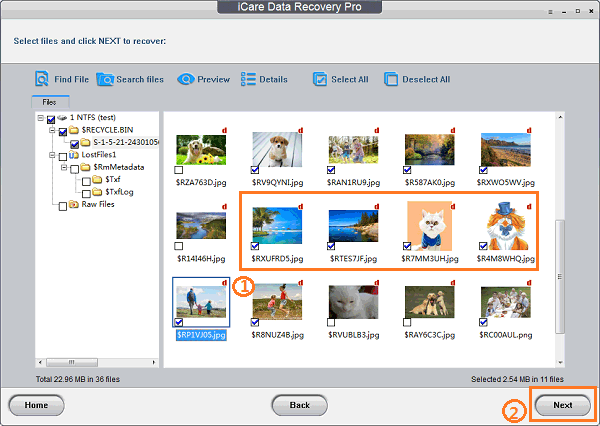 Step4. When the scanning is completed, you may select the file and preview. Then you can select the files you need and click "Save Files" button to recover and save the selected files.
What Should You Do after Formatting Disk Partition Mistakenly
When a disk partition is formatted by mistake, files are not erased completely though the partition has become empty. In this situation, you should stop writing files to the formatted partition because it would occupy the space where stored the lost files. If the space where stored the lost files has been taken up, the lost files will be overwritten and will be unable to be recovered. Besides, if the hard disk gets physically damaged, you can no longer recover files from the partition because your computer may fail to recognize a hard disk which has been physically damaged. Therefore, in order to successfully recover permanently deleted files from Windows 7 after formatting disk partition, you should neither writing more data to the partition nor letting the hard disk suffering any physical damage. What you should do is to run the Windows 7 format recovery software - iCare Data Recovery to deep scan the formatted drive.
Recover Data after Formatting a NTFS or FAT32 Partition Mistakenly
On a Windows computer, the file system of each disk partition might either be NTFS or FAT32. It doesn't matter you format a NTFS partition or FAT32 partition, you can use iCare Data Recovery to restore permanently deleted files on Windows 7 after formatting. If you format a partition which contains system program, you should pay attention to avoid installing the iCare Data Recovery to the formatted partition. As what mentioned above, you cannot write any data to the formatted partition whether it is FAT32 file system or NTFS file system to protect the lost data from being overwritten.
What If Format a Partition That Has RAW File System
Windows 7 operating system can only recognize NTFS file system and FAT 32 file system, but sometimes the disk partition might change its file system to RAW. When RAW drive error occur on Windows 7 disk partition, you can no longer access the data stored on the partition unless you format it. However, formatting will erase the partition. When encountering such kind of problem, you had better run iCare Data Recovery to retrieve data stored on the partition before formatting it. However, somebody might mistakenly format the partition without recovering its data. Now, do you still have chance to recover the lost files? In fact, you can still use iCare Data Recovery even after formatting the RAW partition, but you should remember not to write new files to this partition.

Works for Windows 7, Vista, XP, 2000, Windows 8
---
Resource
iCare Data Recovery Pro : powerful all in one rescue software for Windows All OS
Related Articles
Other Articles