USB Drive Needs Reformatting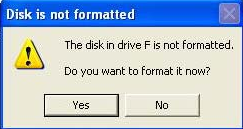 What can we do when usb flash stick wants formatting if you connect the USB flash drive to Windows PC, the thumb drive warns not formatted error on Windows OS like 7/10?
As every USB flash drive user knows, you need to connect the USB drive to a PC no matter for writing files to the drive or copy, delete, move files from the drive. When you insert your USB to a Windows 7 computer, if the Windows 7 OS says that you need a format for the USB , you cannot access the flash drive unless you can format it. However, formatting will erase the USB flash drive. Well, is there a way that you can access files stored on the USB flash drive without formatting it?
iCare Data Recovery – Recover Files without Formatting USB Drive
The only way to access files on a USB that needs to be formatted is to get the files from the flash drive by a third-party tool. We recommend you to use iCare Data Recovery, which is able to help with data recovery from your USB flash drive when it requires formatting on Windows. The software supports all brand and types of USB flash drive and can help you restore any type of files effectively. As the professional data recovery utility, iCare Data Recovery has been proved to be the most reliable, secure and powerful data rescue program for many users.

How to fix the USB need a format without data loss
Step1. Connect the USB pen drive to your Windows 7/10/XP computer. Free download iCare Data Recovery, install and run it on your computer. Then try "Deep Scan Recovery" mode.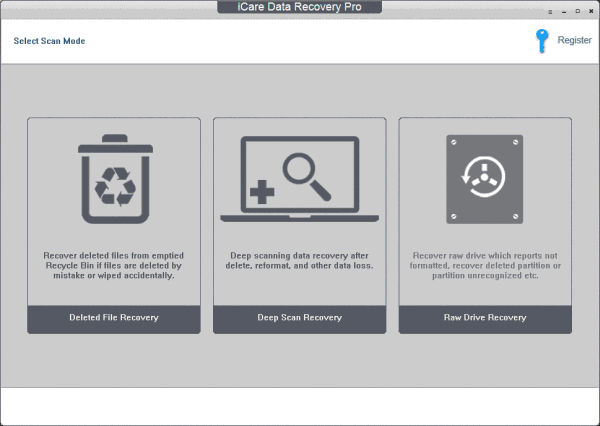 Step2. select the USB pen drive which needs to be formatted and click "Recover" button, and then the software will perform scan on the USB flash drive.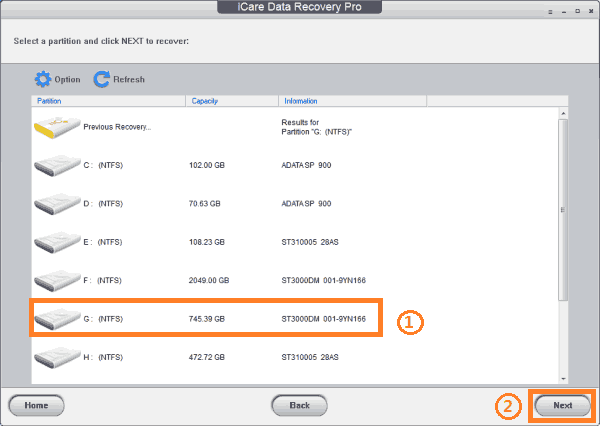 Step3. Select the partition and click "Show Files" button so that you can view the found files. Preview the files showed by the program by clicking the file and then clicking "File Preview".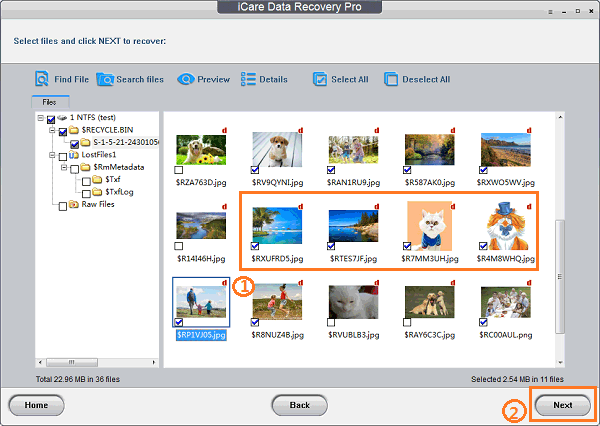 Step4. Choose the files and click "Save Files" button to save the selected files.
Format USB Flash Drive on Windows 7
How to repair raw pen drive in Windows 7?
Well, recovering data from USB flash drive with iCare Data Recovery is just the first step for not formatted error. You still need to format the USB to correct the not formatted error on Windows 7. When a disk or drive needs to be formatted on Windows 7, you can find its file system is turned to RAW. Therefore, you can use any method you know to format the USB from RAW to normal.
Please pay attention: Formatting of USB flash drive is only a way to convert its file system to normal from RAW and probably fix the not formatted error, but it is not helpful with data recovery from the flash drive. This is also the reason why we often recommend you to recover data first before you want to perform a format.
Need to Fix Data from Formatted USB Flash Drive

We always emphasize that users should recover data first and then format the USB flash drive, because data saved on the USB pen drive might be overwritten after formatting. In fact, formatting won't overwrite the data stored on USB flash drive, but you may write new files to the USB flash drive after formatting which may overwrite the lost data. As long as you haven't write new files to the USB flash drive, you can recover deleted files off USB flash drive free with iCare Data Recovery even after you format the USB drive from RAW to normal.

Works for Windows 7, Vista, XP, 2000, Windows 8
---
Related Articles
Other Articles