Recover deleted doc xls docx xlsx office files Windows 7
Doc and Docx are file types for Widnows office files word document. And XLS is an extension for Microsoft Excel file types. An XLS file, also known as a Microsoft Office Excel, is a spreadsheet file, which is widely used in management, financial needs and more other fields to calculate and analyze data. Therefore, an XLS file is often quite important because it might be the result of several hours, days or even much longer time of work by many people. You may spend a lot of time to deal with an XLS file, but it only takes one second to delete the file. If several days of work is deleted without any backup, it will be a great loss and waste of time and energy to do another one.
When Doc docx xls xlsx office files were deleted by mistake or lost without reason, you may still use Windows 7 undelete utility to get them back to you.
Recover Deleted Office XLS DOC DOCX XLSX Files by Professional Recovery Tool
If you have a backup or you can find the deleted files from Recycle Bin, you won't feel upset. Now, the problem is that the XLS file has been deleted permanently from your computer without any backup. You may rely on a professional data recovery tool - iCare Data Recovery to retrieve the deleted files from the location where they got deleted. In order to ensure that you are able to recover the deleted office excel files completely, you are not allowed to write any data to the partition where data got deleted. Data recovery software is only helpful in restoring data that has not been overwritten.
Free data data recovery software for deleted file recovery on Windows 7:

Steps to Recover Deleted XLS DOC OFFICE 2007 Files
Step1. Free download and install iCare Data Recovery on a partition. Run the software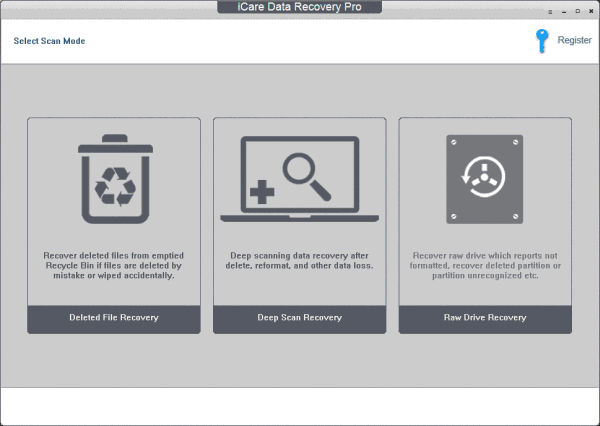 Step2. Choose the partition where XLS doc files were deleted and click "Recover" button.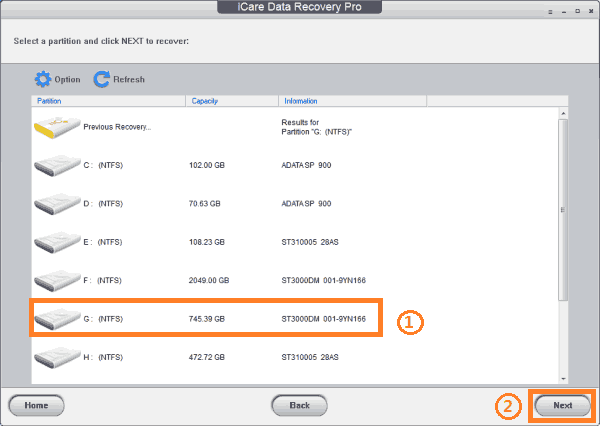 Step3. You can see the scanning process and know how much time it will last. You just need to wait in the process.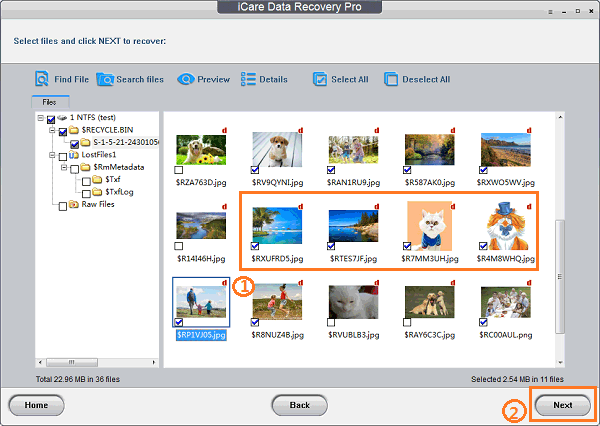 Step4. After scanning, the software will show all found files. You can preview them and then choose the XLS files and click "Save Files" to save them.
Useful Tips
1. We usually install a program on system partition. You can also install it to any other partition as you like, but you had better not install the program to the partition from which you want to restore deleted files with Windows 7 free software.
2. If it will take several hours to scan the selected partition, you may stop the scanning to preview what have been found. If the files have been found, you can go ahead to recover them. If the files have not been found, you may go back to rescan the partition to search for lost files. The reason why it takes so long a time to scan the partition might be that the partition contains bad sectors.
3. When you want to save the recovered files, you are not allowed to save them to original partition. When files have been successfully restored, you can copy or move them to original location.
Recover Deleted Office DOC XLS File Windows 7
Probably, you want to edit an excel file on Windows 7, but mistakenly you delete the file when you want to open it. The worse thing is that the deleted file is not moved to Recycle Bin with unknown reasons. Or probably, you accidentally delete a partition on Windows 7 instead of deleting an external hard disk, and then everything including the excel files stored on the deleted partition has gone forever. iCare Data Recovery can work on a Windows 7 operating system to restore files after deleting or partition got deleted. The software is also able to recover deleted excel files from other storage media when connected to Windows 7 OS. For instance,
Microsoft Office Excel Versions
Microsoft Office Excel has 22 year's history since the first spreadsheet program was developed in 1982. Today, Microsoft Office Excel has become an essential data management and processing application in people's daily life and work. The most widely used Microsoft Office Excel versions include Microsoft Excel 2003, Excel 2007, Excel 2010 and Excel 2013. The latest Microsoft Excel version has more new functions, which make Excel more convenient and powerful.

Works for Windows 7, Vista, XP, 2000, Windows 8
---
Resource
iCare Data Recovery Pro : powerful all in one rescue software for Windows All OS
Related Articles
Other Articles