Recover data after quick formatted drive Windows 7
When you perform a quick format, system will rewrite the boot record in the formatting process. Quick format will erase everything from the FAT, but the real data is still on the partition. Quick format won't scan for and check bad sectors on the partition, so it often takes less time to perform a quick format than complete format. If you are sure there is no bad sector on a partition, you can perform a quick format on it to just erase partition files and make it available for new data storage. Files lost after quick formatting is recoverable with a third-party data recovery tool.
Quick Format Recovery with iCare Data Recovery
iCare Data Recovery is a reliable and good third-party data recovery program, which can recover data from formatted partition. It allows you to recover formatted NTFS partition and FAT partition. What's more, it also allows you to recover data from a RAW partition when it requires formatting. You can follow the instructions below to recover files from formatted hard drive Windows 7 with iCare Data Recovery

Step1. Free download and install iCare Data Recovery on a partition.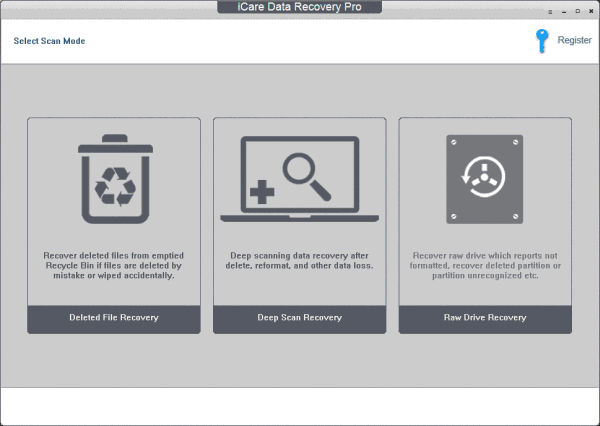 Step2. Choose the formatted partition and click "Recover" button to scan the selected partition.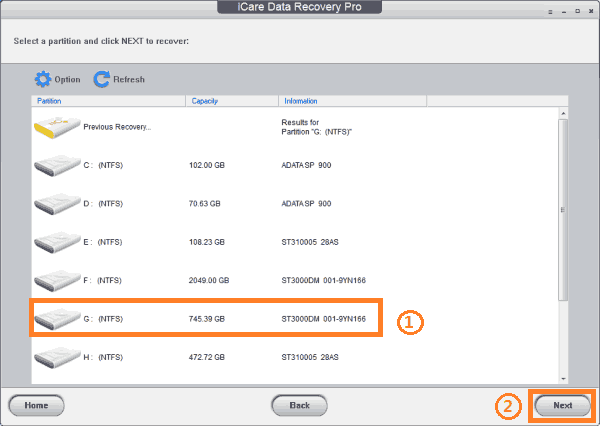 Step3. During the scanning, you need to wait patiently because the software will show you all files once scanning is completed.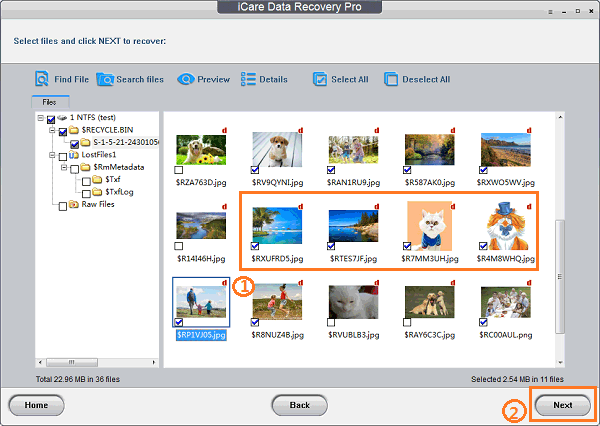 Step4. You are allowed to preview the found files. Then you can select the files lost due to quick formatting and click "Save Files" button to recover them.
Quick Format Recovery in Windows 7
Can you recover files from recycle bin Windows 7 after quick formatting? The answer is no! Only files deleted from internal hard drive would be moved to recycle bin. Then, how to recover permanently deleted files in Windows 7 after quick format?
Windows 7 is one of the most commonly used operating system on desktop and laptop. If you quick format partition or external device (memory card, external hard drive, flash drive, etc) in Windows 7, you can completely rely on iCare Data Recovery as well. iCare Data Recovery is able to recover data from all kinds of storage media in addition to disk partition on Windows 7 operating system. No matter you quick format a disk partition or external device in Windows 7, you cannot write files to the formatted device. When the space where was used to store lost data has been overwrite completely by new files, you lose the only chance to recover deleted files with Windows 7 recovery software after formatting. iCare Data Recovery helps quick format recovery Windows 7 easily.
Should I Perform a Quick Format or Complete Format When Windows 7 Reports Disk Not Formatted Error
When Windows 7 reports disk not formatted error, you need to format the partition in order to access it. Now, the first thing is to recover data from the partition with iCare Data Recovery. You can choose "Deep Scan Recovery" module to recover data from a partition with not formatted error. Whether you perform a quick format or complete format, you may be able to access the partition when formatting is completed. However, one possible reason for disk partition not formatted error might be that the disk has sectors. Therefore, you had better perform a complete format on the partition to check if there is bad sector. System can mark the sectors where have bad sectors, so system will not save data to those sectors any more in the future.
Is It Possible to Remove Virus from Hard Disk by Formatting
Since formatting can wipe out a partition, so virus will also be deleted when you format the partition. Thus, formatting is often considered as a possible method to remove virus from hard disk. However as you know, there are several partitions on a Windows 7 computer. If you format D drive but virus is hidden on E drive, you will be unable to remove the virus by formatting. If virus is hidden in a file or folder which is stored on a partition, it is a good choice to format the partition to remove the virus. Besides, if virus is hidden in BIOS, it is not available to remove the virus by formatting the hard disk. Although it is not sure if you can remove virus completely from computer by formatting, it is sure that files are recoverable by format recovery freeware iCare Data Recovery as long as the hard disk is not destroyed.

Works for Windows 7, Vista, XP, 2000, Windows 8
---
Resource
iCare Data Recovery Pro : powerful all in one rescue software for Windows All OS
Related Articles
Other Articles