NTFS became RAW partition recovery in Windows 7/8/10
It is an annoying experience when a disk partition has changed its file system from NTFS to RAW on Windows 7 operating system, because RAW file system partition is unreadable on a Windows computer. It means that you cannot access the partition any more when it has a RAW file system. Probably, you can format the partition from RAW to NTFS. However, have you ever thought that the thousands of important files have been stored on the partition will be lost due to formatting? Now, you only need to extract all files stored on the partition before formatting the partition, you won't lose any data. Of course, a professional tool is required to extract files from a RAW partition on Windows 7.
Video - Windows raw partition recovery

Also read -> how to fix hard drive shows raw file system
Windows 7 Partition Recovery Software Free Download
The best professional tool for a RAW partition is partition recovery software. As its name shows, partition recovery software is a program that enables you to restore data from a disk partition. iCare Data Recovery is such a partition recovery program, with which you can recover data from FAT32 partition, NTFS partition and RAW partition. Working a professional and reliable partition recovery tool, iCare Data Recovery is compatible with all Windows operating system including Windows 7 OS 64bit. You can totally rely on this software, which will never does any damage to partition data or system.

Recover RAW Partition Data Step by Step
Step1. Free download, install and run iCare Data Recovery on Windows 7. Then you can select the "Deep Scan Recovery" option to recover data from RAW partition.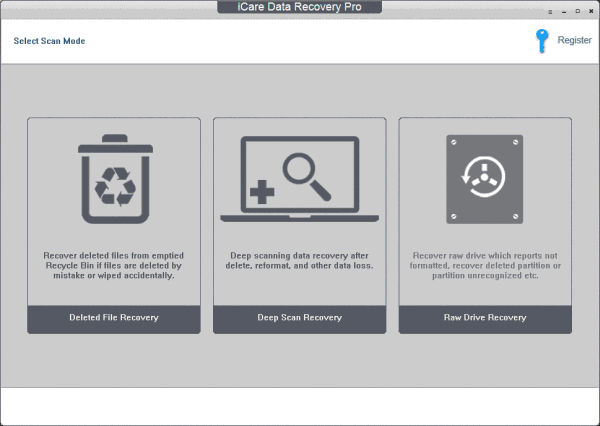 Step2. Choose the RAW partition and click "Recover" button to start to scan.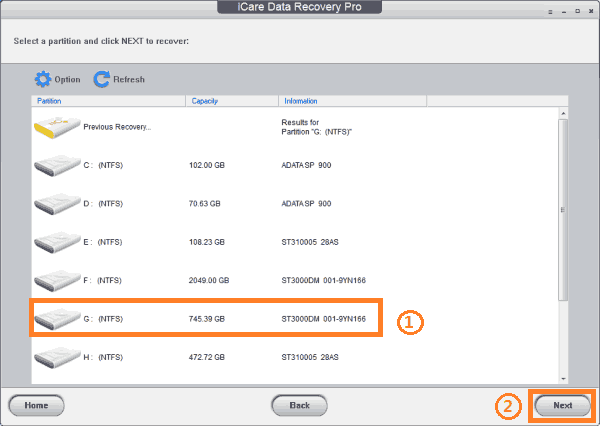 Step3. You can wait when the software is scanning for files on the RAW drive.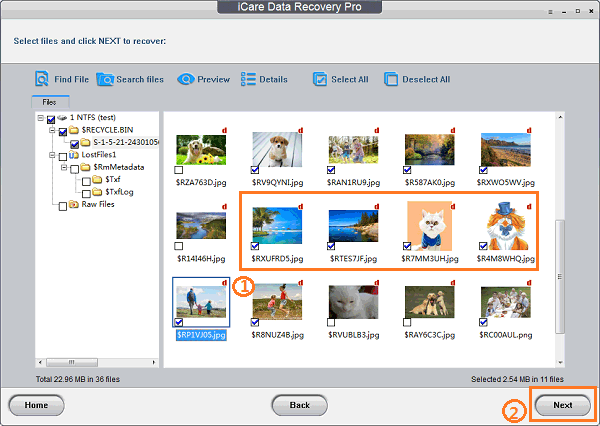 Step4. Preview the found files after scanning, and then choose the files you need and click "Save Files" button to restore them.
Note
You still need to format the partition in order to convert RAW to NTFS on Windows 7. However, you don't need to worry about data loss any more because all files have been restored by iCare Data Recovery. You can perform a quick format on the partition to change its file system back to NTFS quickly. You can also perform a complete format to check if there are bad sectors on the partition. Complete format can check and mark bad sectors on the partition, so system will avoid saving any data to the sector that has bad sector in the future.
In addition, if a partition has lots of bad sectors, it may take several hours or even more time to format the partition. What is worse, you may receive Windows pop-up message "Windows cannot complete the format". In this situation, you had better no longer save data to this partition in order to protect your data from being lost again.
==>> Please refer to this page for the problem that RAW partition cannot be formatted - Windows was unable to complete the format
iCare Data Recovery Is Available in Following Situations
1. Partition is not shown in "My Computer", but it is shown as a RAW drive in "Disk Management".
Have you ever met the similar problem? A partition just disappeared in "My Computer", but you can still see it in "Disk Management". The problem is that the partition is shown as a RAW drive and you cannot open the drive. In this situation, iCare Data Recovery is helpful with data recovery. You can download this software and get back from the RAW partition. When files are recovered, you can try to format the partition to NTFS in "Disk Management".
2. Partition is shown as unallocated volume in "Disk Management".
When a partition is shown as unallocated volume, its file system might be shown as unknown device. In this situation, you may format the partition and assign a drive letter to the partition. However, you still need to use iCare Data Recovery to recover all data stored on the partition before formatting the partition.
3. Recover deleted files from partition
When you mistakenly delete files from Windows 7 partition, the files would be moved to recycle bin at first. If you are unable to find deleted files from recycle bin or files do not go to recycle bin after formatting, iCare Data Recovery supports to recover permanently deleted files from recycle bin or unformat partition for deleted files recovery.
---
Resource
iCare Data Recovery Pro : powerful all in one rescue software for Windows All OS
Related Articles
Other Articles