Free FAT / NTFS Partition Recovery Software Windows 7
About file system, FAT and NTFS are the mainly file system under Windows 7 operating system. You may be able to convert an FAT file system to NTFS or change NTFS file system to FAT by formatting the partition. However, you may lose data stored on the partition after formatting if you forget backup the partition. Thus, you will need a partition recovery software for Windows 7.
Free Partition Recovery Software for Windows 7
If any file is lost when you format an FAT partition to NTFS, you can use iCare Data Recovery to unformat the partition. Here, unformat of the partition is a process to recover data lost due to formatting, but it won't change the file system from NTFS back to FAT. The reason why iCare Data Recovery is able to recover the lost files after formatting is that formatting doesn't erase the data completely from the partition. Therefore, iCare Data Recovery can scan for the partition to find out all files. It is capable of recovering lost pictures, videos, music, and all other types of files with fast speed and original quality.

Steps to Recover Data Lost due to Formatting on Windows 7
Step1. Free download, install and start iCare Data Recovery on Windows 7 PC and select "Format Recovery" module.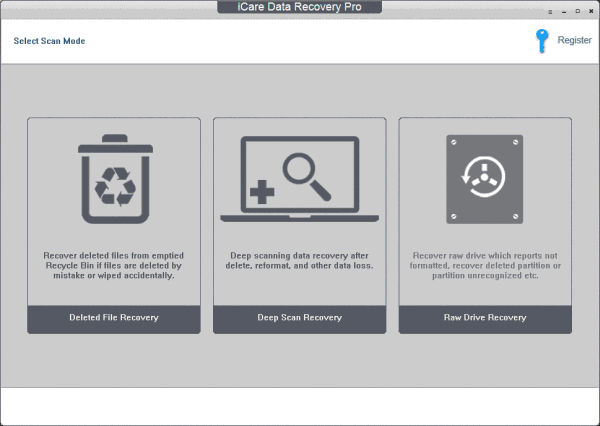 Step2. Select the formatted partition and click "Recover" button. Then the software will begin to scan.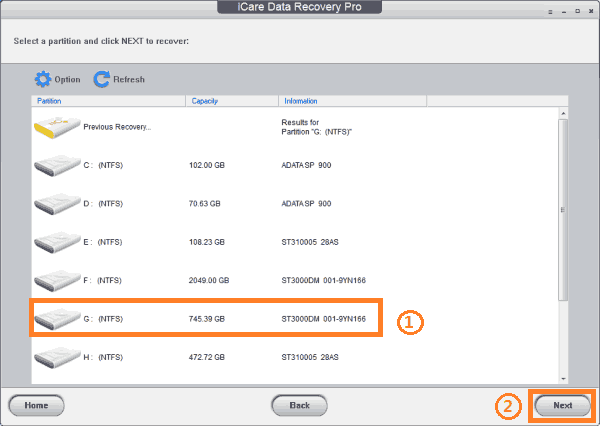 Step3. You can preview the found files after scanning.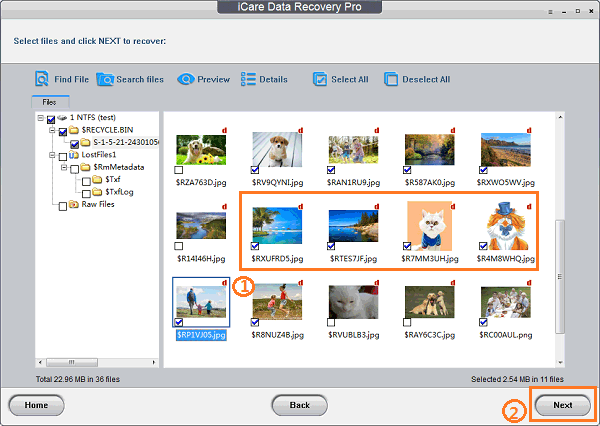 Step4. Choose the files you need and click "Save Files" button to restore the selected files.
Partition Recovery Software Is Required in Following Cases
Apart from formatting disk partition on Windows 7, you may also need partition recovery software when files got lost due to mistaken deletion, deleting partition on Windows 7, virus infection, bad sectors, RAW file system, not formatted error and more other unknown reasons. Since the reasons for partition data loss are different, you may need to choose different recovery module. For instance:
You may select "Lost Partition Recovery" when partition got lost due to deleting, virus attack, partition corrupt, and more. You may choose "Advanced Files Recovery" when you mistakenly deleting files from Windows 7 partition. You may select "Deep Scan Recovery" when partition has RAW file system, not formatted error or when files cannot be found by other recovery modules.
Recover Data from NTFS Partition Windows 7
NTFS file system is a standard file system on Windows 7 operating system, which has taken place of old FAT file system. NTFS file system is able to manage disk space in a more effective and secure way, but users still face data loss from a NTFS partition more or less. When files got lost from a NTFS partition on Windows 7, system doesn't wipe out the data completely. iCare Data Recovery supports to recover deleted files on Windows 7 NTFS partition after delete, format or disk drive is inaccessible due to RAW drive error, not formatted error, read error, write error, etc.
Windows 7 FAT Partition Recovery Software Free
FAT is another mainly used file system on Windows 7 operating system. FAT file system includes FAT12, FAT16 and FAT32. Today on Windows 7 OS, the FAT file system of a partition is often FAT32. iCare Data Recovery supports to recover data from any file system on a Windows 7 operating system, so you can totally rely on this software to recover all types of lost files from an FAT file system when files got lost. You are allowed to recover files deleted from FAT partition and also emptying the Recycle Bin, restore data after deleting partition with FAT32 file system, etc.
Deleted File Recovery from Windows 7 NTFS FAT Partition
How to Recover Files after Emptying Recycle Bin on Windows 7 when you mistakenly deleted any file from NTFS or FAT partition? iCare Data Recovery enables you to recover emptied recycle bin or even if files were not moved to reycle bin because you shift deleted files / folders on Windows 7 partition.
Now, free download the data recovery for Windows 7! You can use this software for Windows 7 format recovery, deleted file recovery, RAW drive recovery from NTFS or FAT partition.

Works for Windows 7, Vista, XP, 2000, Windows 8 and more
---
Resource
iCare Data Recovery Pro : powerful all in one rescue software for Windows All OS
Related Articles
Other Articles