Download Hard Disk Data Recovery Tools for Windows 7
Almost all of us have a computer, which makes our daily life and work much more convenient and interesting. However, you may also bothered by some problems occur on your computer. Do you often lose important data from your computer's hard disk due to formatting, deleting or other reasons? All you have to do is to choose a reliable and secure hard disk data recovery tool. We will introduce a professional hard disk data recovery tool for Windows 7 users in this article, which is able to help you recover files when got lost due to deleting, formatting, not formatted error, RAW drive error, virus infection, bad sectors, and more.
Windows 7 Disk Recovery Tool Free Download
What we will introduce to you for Windows 7 hard disk data recovery is iCare Data Recovery. You may download the software and install this software on system partition. However, if files got lost from system partition, you may need to change the installation directory to another partition. With iCare Data Recovery, you are able to recover all types of files when they got lost after mistaken deletion, wrongly formatting, hard disk error, and more other causes. You may recover files from Samsung hard disk, Seagate hard disk, Maxtor hard disk and all other brands of hard disks.
How to Recover Windows 7 Hard Disk Data
Step1. Free download and install iCare Data Recovery. Then run the software and choose a proper recovery module.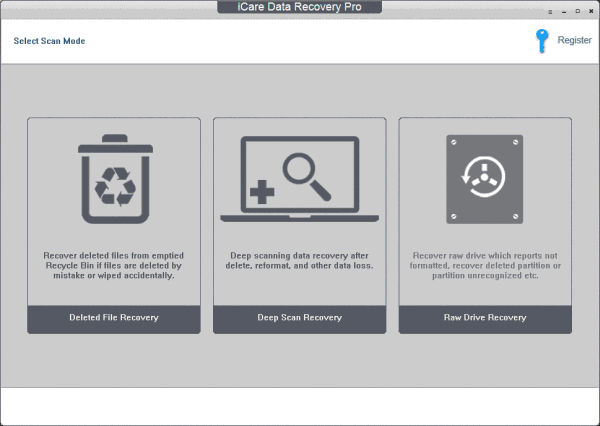 Step2. Choose the partition where data got lost and click "Recover" button. Then the software will begin to scan the selected partition for lost files.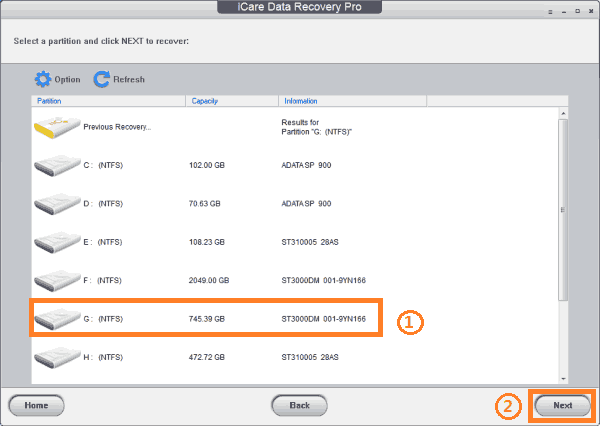 Step3. You may need to wait patiently before scanning is over.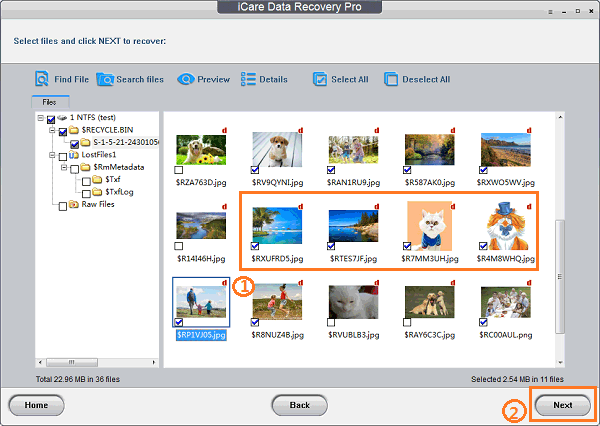 Step4. You are allowed to preview the found files after scanning. Choose the files you need and click "Save Files" button.
Data Loss Situations for Windows 7 OS
Data loss disaster can occur on a hard disk in Windows 7 OS in many situations. Below are some possible (but not all) situations for Windows 7 hard disk drive data loss:
Hard Disk Data Recovery in Windows 7 after Formatting Deleting
For all data loss situations mentioned above, iCare Data Recovery is available for recovering lost files. If files are lost due to deleting or formatting, you should stop writing more items to the partition where data got lost. Then you can choose "Advanced Files Recovery" for permanently deleted data recovery from recycle bin or other drive and choose "Format Recovery" module for formatted disk recovery. If you have lost the opportunity to access the hard disk, you had better stop doing anything to the disk especially you had better not format the hard disk. For data recovery from a RAW drive or when disk has not formatted error, we often recommend you choose "Deep Scan Recovery" module of the software.
Seagate Hard Disk Cannot Be Detected in My Computer
Seagate hard disk is a famous brand, which is almost known to all. If you ever used or are using Seagate hard disk on your Windows 7, you may ever encountered Seagate hard disk data loss problem. If the Seagate hard disk partition cannot be detected in "My Computer", you may be quite worried about the disk data. In this situation, you may be able to find the disk partition in "Disk Management", but unfortunately you cannot open the drive. So you can use iCare Data Recovery to extract the data from the disk partition with help of step-by-step guide above.
Recover a Samsung Hard Disk When Windows Was Unable to Format It
In normal case, you can format a disk partition easily on Windows 7. However, you may find that you are unable to format a partition sometimes. Such kind of problem often occurs when you receive disk not formatted error message on disk partition. Suppose that you have a Samsung hard disk on your computer which runs Windows 7 OS. One day, Windows suggests formatting the partition, but finally you may receive "Windows was unable to complete the format" message. Probably, your disk partition contains bad sectors if you receive this kind of error message. Therefore, you need to recover data from the hard disk first and repair bad sectors on the partition.
Works for Windows 7, Vista, XP, 2000, Windows 8
---
Resource
iCare Data Recovery Pro : powerful all in one rescue software for Windows All OS
Related Articles
Other Articles